Item: Mordaunt-Short Speakers Performance 6 Limited Edition 40th Anniversary Edition
Condition: 8.5/10. Item is in near MINT condition. No dents or scratches. Comes with original box, spikes, manuals, certificates, etc
This is the upgraded LE 40th anniversary version
Cabinet made of propriety monocoque  polymer resin material for freedom from cabinet resonance 
Aspirated Tweeter Technology for ribbon like open and detailed treble. Dipole like tweeter
Continuous Profile Cones for mid and bass
Sound deadened steel driver baskets
Many rave reviews available on web
45"X 16"X 9"
33kg
Midnight Black piano gloss finish
New Price was RM30k
Asking Price Now: 
RM13,000
RM9,500
 or swap/topup
Contact: 012-3816611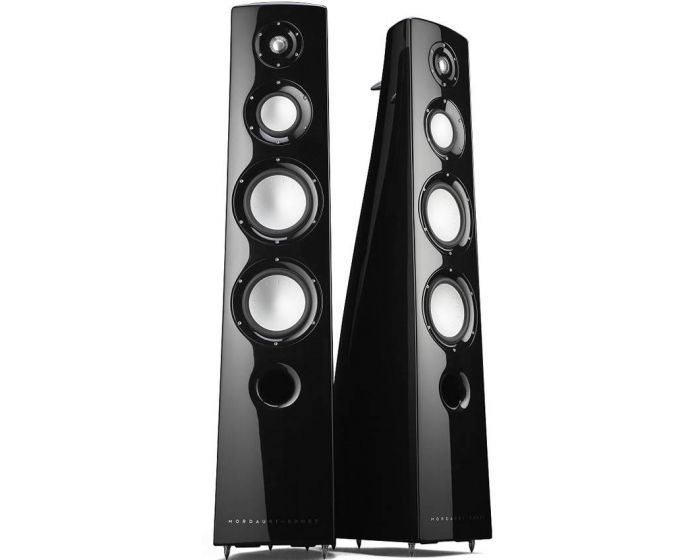 [size=34]MORDAUNT SHORT PEFORMANCE 6 LE SPEAKERS (PAIR)[/size]

When Mordaunt-Short launched the Performance 6 in 2004 it made a clear statement of intent to redefine what was possible from a floorstanding loudspeaker at this price point. The Mordaunt Short Performance 6 duly garnered acclaim from around the world with nearly every respected hi-fi publication lauding its praises. To commemorate Mordaunt-Short's 40th anniversary, a subtly revised Performance 6 Limited Edition has been released. This revolutionary speaker now gets the listener even closer to the original recording by revealing yet more layers of detail

The Mordaunt Short Performance 6 Limited Edition witnesses some extremely effective developments to improve on an already successful formula. Huge investment has been made to produce a number of enhancements resulting in improvements in two key areas - the crossover and cabinet.

Exhaustive research was conducted to find the right combination of DVP (Dual Value Parallel) capacitor values and types for maximum performance. This process has created a selection of crossover components which improve even further the quality of the signal path. The crossover has been redesigned with a new PCB and circuitry for improved levels of detail. ClarityCap 
 capacitors are renowned for their astounding signal resolution and are used in all critical parts of the crossover.

The cabinet uses a new and even more effective formulation of the original proprietary polymer resin material while the internal cabinet detail has been subtly modified which affords more effective use of cabinet volume for a carefully enhanced bass response. This builds on the Performance 6's reputation for lifelike imaging and produces optimal low end performance. The cabinet is finished in extremely stylish midnight black lustre.

The ATT tweeter is coupled with Mordaunt-Short's Continuous Profile Cone (CPC
) technology driver complement. CPC's clean lines are fundamental to its superior audio reproduction. The aluminium cone surface and critically placed ridges ensure excellent rigidity and therefore minimum distortion.

This series of astute developments to the Mordaunt Short Performance 6 have produced a loudspeaker that truly encapsulates Mordaunt-Short's continuing commitment to creating realistic reproductions of all types of music as musicians themselves would have intended.


[*]Aspirated Tweeter Technology (ATT

) for a ribbon-like open and detailed treble

[*]Continuous Profile Cone (CPC

) mid-range/bass drivers with critical damping ridges for excellent rigidity and minimal cone break-up

[*]Proprietary Monocoque polymer resin cabinet construction for freedom from cabinet resonance

[*]Sound deadened steel (SDS) driver baskets

[*]Critically selected crossover components including renowned Clarity Caps 

 for improved signal path integrity

[*]New resin compound and re-profiled inner cabinet detailing improve the cabinet performance even further

[*]Stunning midnight black finish
[*]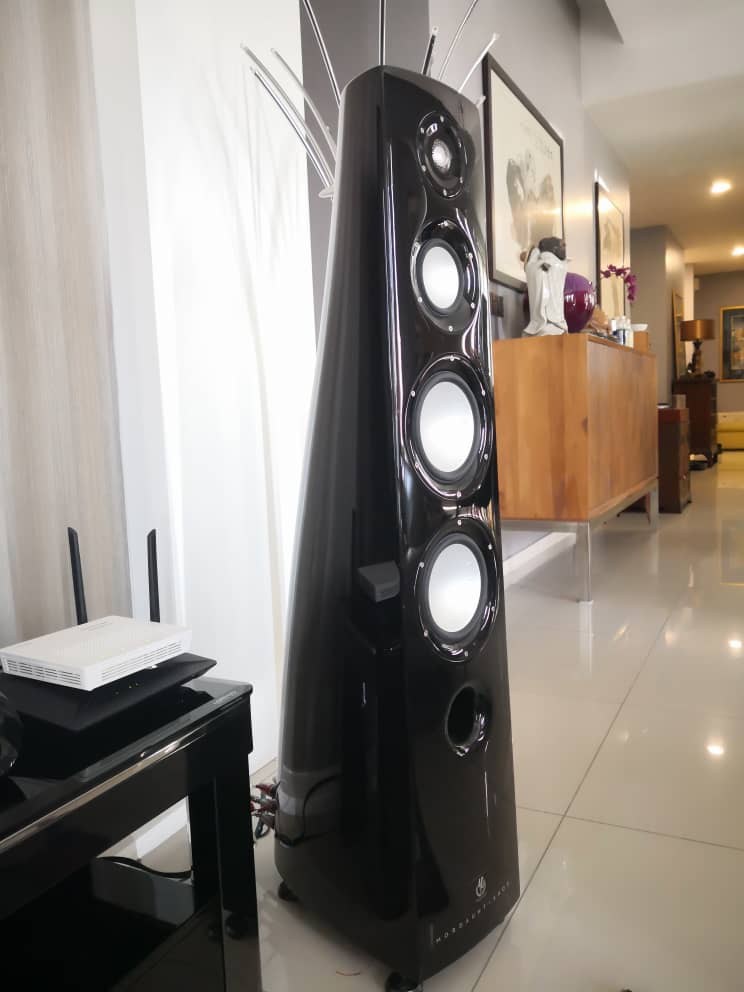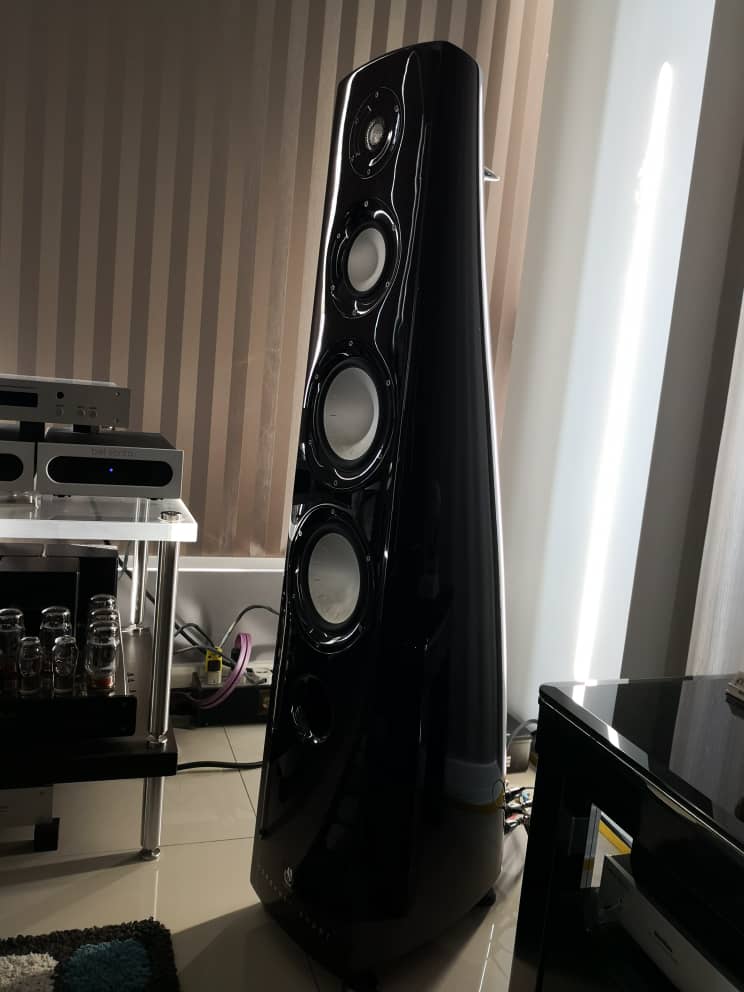 [*]
Websites
[*]https://www.techradar.com/reviews/audio-visual/hi-fi-and-audio/hi-fi-and-av-speakers/mordaunt-short-performance-6-limited-edition-376398/review
https://www.hifix.co.uk/mordaunt-short-peformance-6-le-speakers-pair
https://www.whathifi.com/mordaunt-short/performance-6/review
https://www.techradar.com/news/audio/hi-fi-radio/mordaunt-short-s-performance-6-improves-254047
https://www.stereophile.com/floorloudspeakers/905ms/index.html
VIEW ALL MY OTHER STUFFS BY CLICKING BELOW:
https://my.carousell.com/hifijunction/
https://my.carousell.com/hifijunction/
https://my.carousell.com/hifijunction/
Thank you
Last edited by raymond88 on Tue Jan 21, 2020 11:00 am; edited 1 time in total
---
Permissions in this forum:
You
cannot
reply to topics in this forum