Item: Cayin MT45-mk2 KT88 Tube Integrated Amplifier UL/Triode
Condition: 8.9/10. Item is nearly like new condition. No scraches or dents. Comes with original box and packaging and manual.
Bought new at RM4.5k
Price: 
RM2700
RM2300
 or swap/topup
Contact: 012-3816611
Cayin MT-45 MK2 tube amp KT88*4 hi-fi Audio integrated amplifier
Ultra-Linear & Triode for choice, come with tube cage cover Brand New
Features:
Pure vacuum tube integrated amplifier
Handmade soldering, no PCB.
It uses two high-quality broadband sound output transformer EI
It uses the toroidal power transformer, which was developed specifically.
Voltage amplification and Voltage pushing use one 12AX7 vacuum tube and one 12AU7 vacuum tube
It uses four KT88 vacuum tubes to be the Class AB1 push-pull power amplifier
It provides triode and ultra- linear selection function.Triode working mode suits for soft music.
Superlinear working mode suits for the passionate music.
It is set power tube current adjustment knob and BIAS meter,which could be monitored power tubes working state easily
It is set headphone output jack
It chooses the thick layer of silver-plated signal leads.
It's detachable tube shield is very convenient to install.
Specification
Rated output power: 18W + 18W (RMS Triode)
35W + 35W (RMS Ultra-Linear)
Frequency Response: 8Hz ~ 50kHz (-3 dB)
Total Harmonic Distortion: 1% (1kHz)
SNR: 90 dB
Input Sensitivity: 300 mV
Input impedance: 100kΩ
Output Impedance: 4Ω, 8Ω
Use vacuum tube: 12AX7 × 1,12AU7 × 2, KT88 × 4
Input terminals: 3 groups of RCA
Volume: 295mm × 395mm × 185mm (W × D × H)
Weight: 16.5kg
Website:
https://www.stereophile.com/content/cayin-mt45-mk2
https://www.china-hifi-audio.com/en/cayin-audio-hi-fi-tube-amp-c-47/cayin-mt-45-mk2-kt88-4-tube-amp-integrated-hi-fi-audio-ul-triode-p-1293?zenid=91ef95bc3170bbd03fd87e937a2d8ce5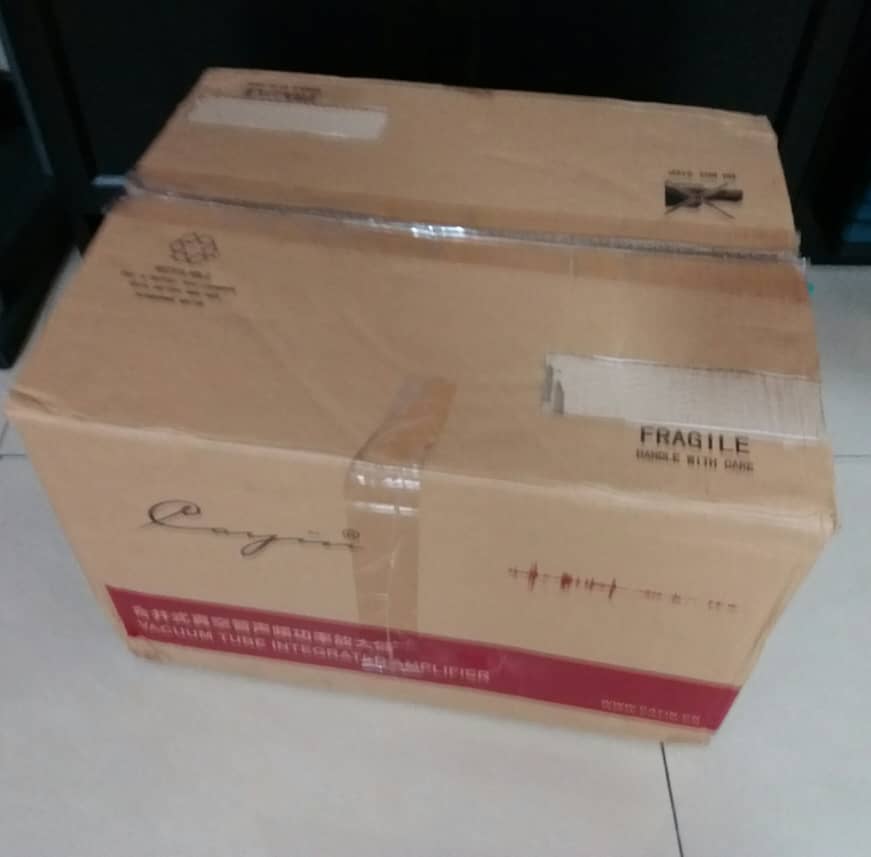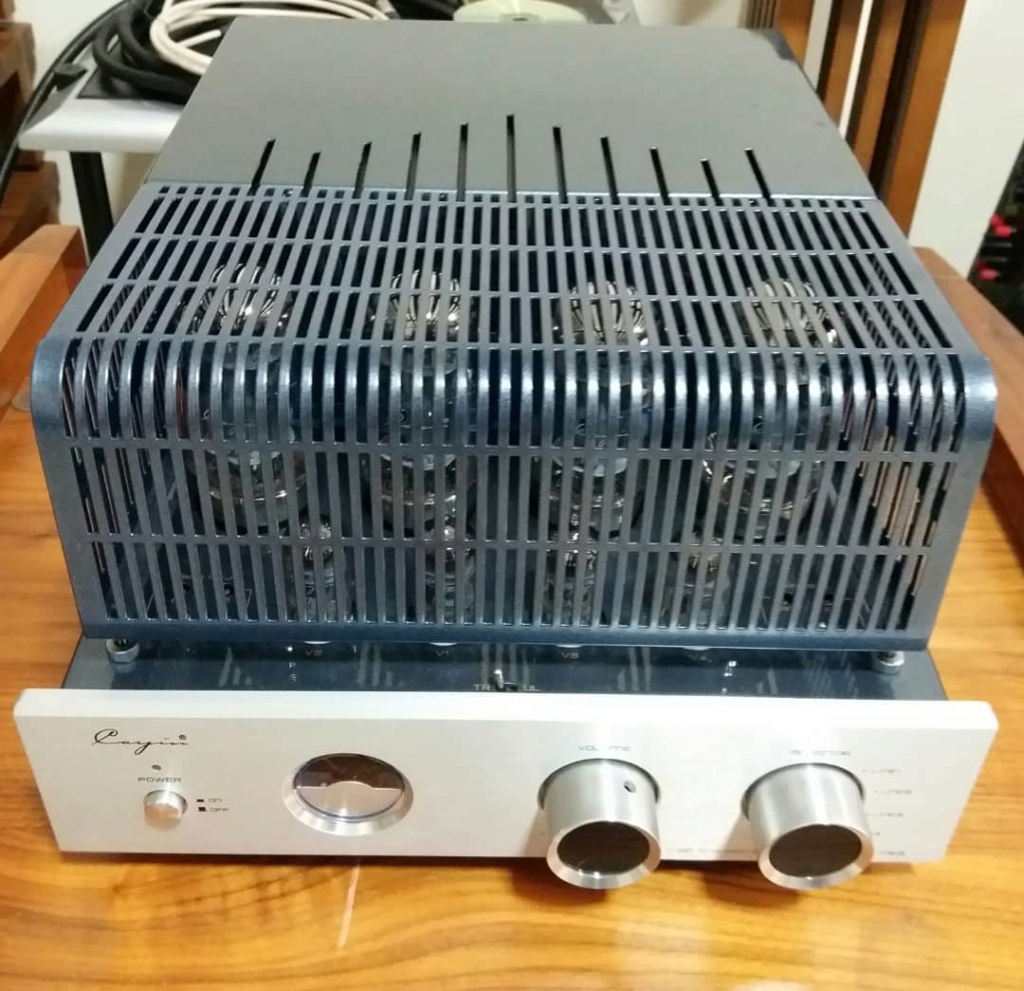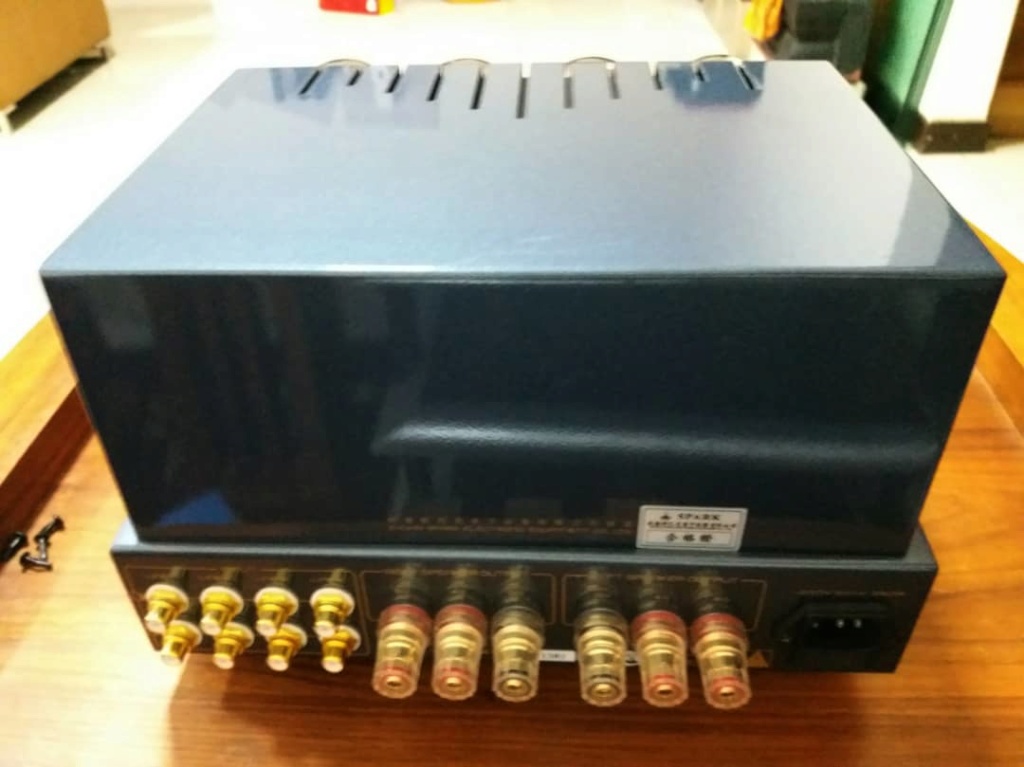 VIEW ALL MY OTHER STUFFS BY CLICKING BELOW:https://my.carousell.com/hifijunction/https://my.carousell.com/hifijunction/https://my.carousell.com/hifijunction/
Thank you
---
Permissions in this forum:
You
cannot
reply to topics in this forum