Item: Solid Tech Rack of Silence 4 Reference
Condition: 8.9/10. Item is in very new condition
Price: RM6300 or swap/topup
Retail Price: USD3650
https://krispyaudio.com.au/products/solid-tech-rack-of-silence-4-reference.html
Contact: 012-3816611
Click here to Whatsapp: 
http://wasap.my/60123816611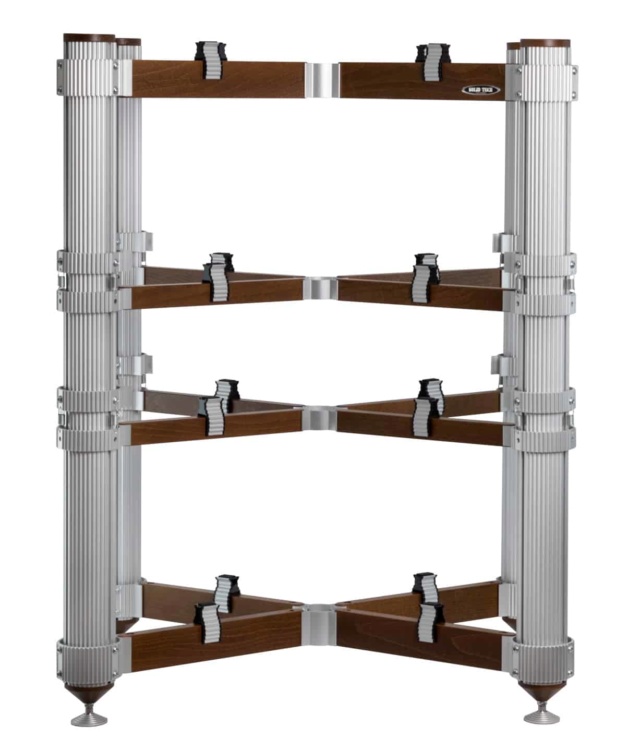 Is This the Best Amp Stand Ever?
Is the Solid Tech Reference 1 Rack of Silence the best amp stand ever? Its advanced technology and innovative design can give your amp a performance boost like it has never gotten before from any other rack.
"Ranks Among the Best Audio Racks"
"There's no question that the Rack of Silence ranks among the best audio racks I've ever heard," raves audiophile guru Wes Phillips in a review for SoundStage! "There was greater contrast between foreground and field. Again, there was greater sense of detail. And that swing thing? More of that, too. What I wasn't prepared for was an increase in low-end solidity."
"Shocked at the Overall Sonic Improvement"
"I was shocked at the overall sonic improvement that the Rack of Silence imparted," marvels Greg Petan in the December 2003 issue of Stereo Times. "In broad terms, the Rack of Silence was able to bring the whole of the performance forward in space without any sharpening or brightening of the upper frequencies. There appeared to be more meat on the bones, as information came through in a more coherent and organized fashion."
"A Serious Tool for the Audiophile on the Edge"
"The Rack of Silence is a serious tool for the audiophile on the edge," observes Marshall Nack in issue 13 of Positive Feedback. "It brought improvements beyond what my other racks offered, improvements that I wouldn't want to be without."
Suspension Shelf
The Reference 1 Rack of Silence amp stand consists of extruded aluminum pillars and a Suspension Shelf that is suspended from the support pillars using adjustable spring holders. Suspension Shelves allow free movement in both horizontal and vertical planes for the ultimate in vibration control and isolation.
Stainless Steel Ball 'Feet'
To place your component on the Rack of Silence, simply position four of the included stainless steel balls on one of the X-shaped shelves. Then set your power amp or other component on top of the balls, and enjoy the sonic benefits immediately. For even better performance, you can use Solid Tech's Feet of Silence or IsoClear feet.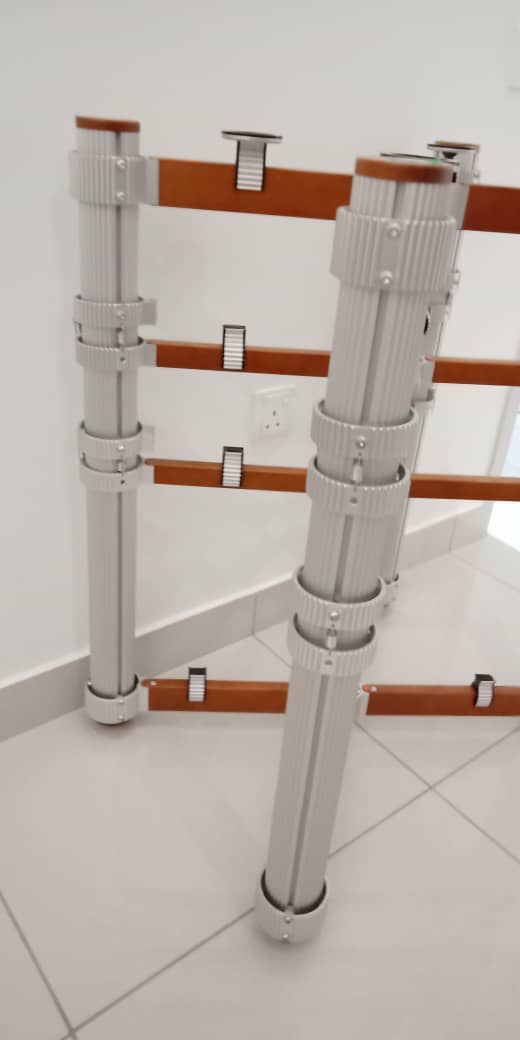 Website:
https://www.solid-tech.net/silence/
https://krispyaudio.com.au/products/solid-tech-rack-of-silence-4-reference.html
https://www.hifisound.de/en/Hifi-Furniture-Stands/Hifi-furniture/Solid-Tech-Rack-of-Silence-4-Reference-alu-cherry.html
https://www.dynamichomedecor.com/Solid-Tech-Rack-of-Silence-REF-4.html
https://www.audioadvisor.com/prodinfo.asp?number=SOREF4
VIEW ALL MY OTHER STUFFS BY CLICKING BELOW:https://my.carousell.com/hifijunction/https://my.carousell.com/hifijunction/https://my.carousell.com/hifijunction/
Thank you
Last edited by raymond88 on Fri Jun 19, 2020 11:04 am; edited 1 time in total
Hi there,

Is this for sale? Are you able to negotiate to a lower price kindly? 

Kindest Regards

Saiful

saifulka

New Member





Number of posts

: 5


Age

: 47


Location

: Belfast, Northern Ireland


Registration date :

2009-09-16



---
Permissions in this forum:
You
cannot
reply to topics in this forum