Selling beloved PAD Genesis RCA Interconnect Luminist Revision(1m) 
Tel: +60122738893
The Genesis line of Interconnects are crafted with two important criteria: exquisitely detailed musical sound and a phenomenal price. The cables utilize alloy conductors of copper with a santoprene dielectric. They are available in Single-Ended (RCA) and Balanced (XLR) configurations. If your system demands a custom configuration, please contact us. We're able to custom-build to fit your needs!
As a part of Purist Audio Design's Luminist Revision, We redesigned and greatly improved the RCA connectors using beryllium copper and increasing the thickness of the gold plating. We also greatly improved the XLR connectors by using beryllium copper with gold plating on the pins.
All Genesis cables come packaged in a handsome soft case.
[size=20][b][size=20][b][size=20][b][size=20][b]Genesis Interconnect Technical Specifications[/b][/size][/b][/size][/b][/size][/b][/size]
[size=20][b][size=20][b][size=20][b][size=20][b]Conductors[/b][/size][/b][/size][/b][/size][/b][/size]
OFC
[size=20][b][size=20][b][size=20][b][size=20][b]Metals[/b][/size][/b][/size][/b][/size][/b][/size]
Cu
[size=20][b][size=20][b][size=20][b][size=20][b]Shielding[/b][/size][/b][/size][/b][/size][/b][/size]
Braid 98%
[size=20][b][size=20][b][size=20][b][size=20][b]Dielectric Material[/b][/size][/b][/size][/b][/size][/b][/size]
Santoprene
[size=20][b][size=20][b][size=20][b][size=20][b]gauge (effective)[/b][/size][/b][/size][/b][/size][/b][/size]
24 AWG
[size=20][b][size=20][b][size=20][b][size=20][b]Dampening Material[/b][/size][/b][/size][/b][/size][/b][/size]
N/A
[size=20][b][size=20][b][size=20][b][size=20][b]Capacitance[/b][/size][/b][/size][/b][/size][/b][/size]
45 pF/FT (pin to shield)
[size=20][b][size=20][b][size=20][b][size=20][b]Resistance[/b][/size][/b][/size][/b][/size][/b][/size]
0.0842 Ω/m (conductor)
[size=20][b][size=20][b][size=20][b][size=20][b]Estimated Break-In Time[/b][/size][/b][/size][/b][/size][/b][/size]
150 Hours
[size=20][b][size=20][b][size=20][b][size=20][b]Cable Diameter[/b][/size][/b][/size][/b][/size][/b][/size]
5/16" OD
[size=20][b][size=20][b][size=20][b][size=20][b]Connector Type[/b][/size][/b][/size][/b][/size][/b][/size]
Gold RCA / Gold 3-Pole XLR
[size=20][b][size=20][b][size=20][b][size=20][b]Material Treatment[/b][/size][/b][/size][/b][/size][/b][/size]
Triple (3x) Cryomag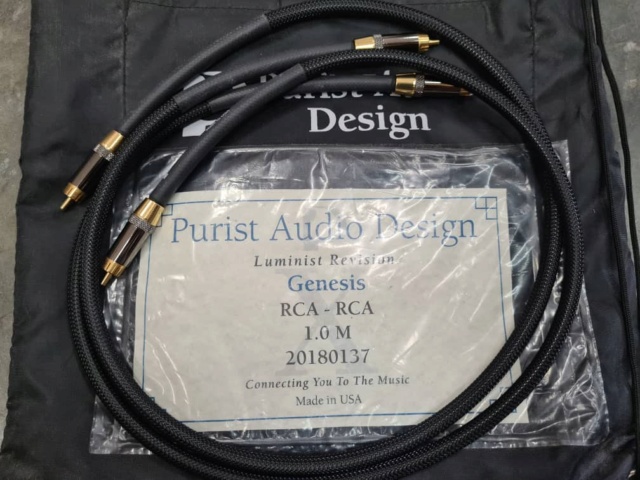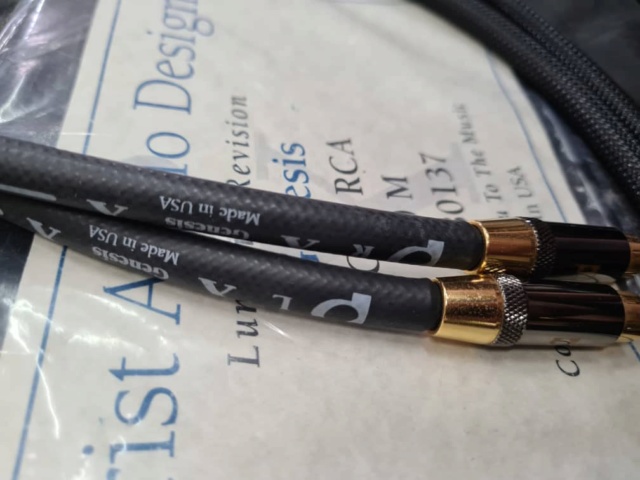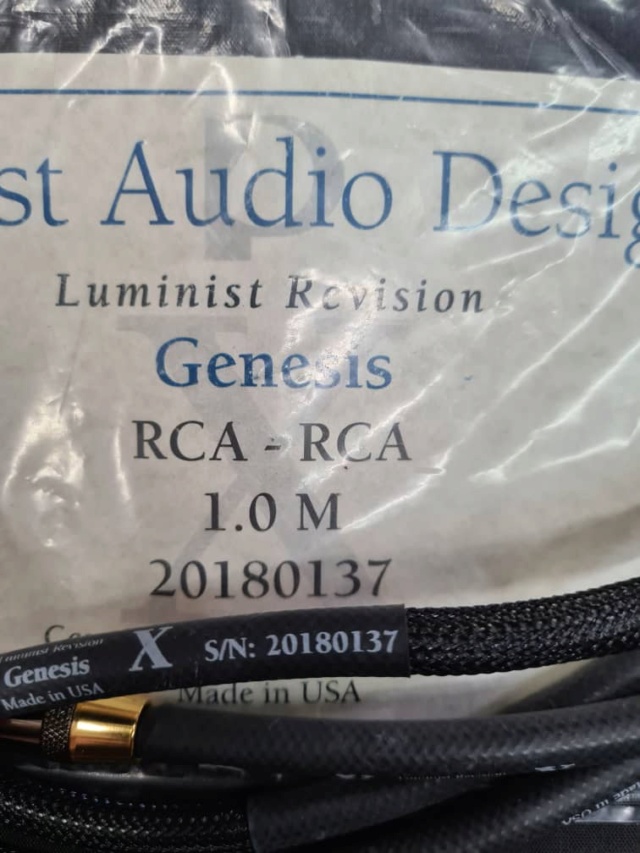 tongho

Frequent Contributor





Number of posts

: 300


Age

: 37


Location

: KL


Registration date :

2014-03-04

Character sheet
Source(s): VPI Prime, Audia Flight Phono, SoulNote sc710
Amplification: Accuphase E470
Speakers: Quad z3


---
Permissions in this forum:
You
cannot
reply to topics in this forum