Leak CDT CD Player
 Brand
New. Now Selling At RM3,899. Free Shipping Within West Malaysia.
LEAK CDT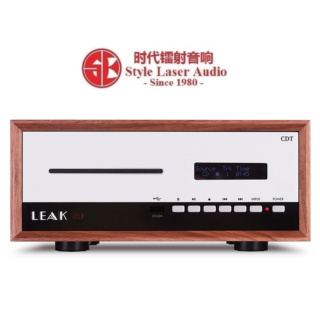 For the first time in the history of LEAK, it is possible for the audio enthusiast to enjoy CD and digital media playback.
The LEAK CDT offers the highest available standard of sound reproduction from CD playback within this price class. It is also equipped with USB storage device playback functionality.
The LEAK CDT utilizes an ultra-smooth slot-loading mechanism that exudes quality and reliability.
The CD transport is carefully mounted within its own electromagnetically shielded enclosure and is provided with a dedicated power supply. The digital clock is controlled by a temperature-compensated crystal oscillator that makes sure the digital output from both the coaxial and optical sockets has minimum digital distortion, thus the digital signal extraction is exceptionally precise.
The USB storage device playback functionality offers full transport controls and folder / file navigation. The LEAK CDT is compatible with FAT16 and FAT32 formatted devices and will playback media in the format of WMA, MP3, WAV and AAC.
Carefully designed in line with the LEAK ethos of performance, reliability and craftsmanship, the LEAK CDT satisfies contemporary audio enthusiast demands with stand-out, classic LEAK styling.
洩漏愛好者有史以來第一次有可能享受CD和數字媒體播放的樂趣。
在此價格範圍內,LEAK CDT可提供CD播放中聲音再現的最高標準。它還配備了USB存儲設備播放功能。
LEAK CDT採用了超光滑的插槽加載機制,散發出著質量和可靠性。
CD傳輸器小心地安裝在其自己的電磁屏蔽外殼內,並配有專用電源。數字時鐘由溫度補償的晶體振盪器控制,以確保同軸和光學插座的數字輸出具有最小的數字失真,因此數字信號提取異常精確。
USB存儲設備的播放功能提供了完整的傳輸控制和文件夾/文件導航。LEAK CDT與FAT16和FAT32格式的設備兼容,並將播放WMA,MP3,WAV和AAC格式的媒體。
LEAK CDT精心設計以符合LEAK的性能,可靠性和工藝精神,以出色的經典LEAK風格滿足當代音頻發燒友的要求。
ONE STEP AHEAD
The premium CD mechanism uses read ahead buffering to reduce disc read errors and deliver the highest level of digital signal extraction from CD media.
ACCURACY FOR THE BENEFIT OF THE ENTHUSIAST
A temperature-compensated crystal oscillator controls the master clock. This enables the digital only output to provide incredibly lo digital distortion (also referred to as 'jitter'). This low jitter output offers superior performance when compared to like-for-like players.
EXCELLENCE IN ISOLATION
The LEAK CDT shields the CD mechanism from electrical interference, thus ensuring purity of signal. Such incremental benefits further enhance the performance for the audio enthusiast.
DISC OR DISK? EITHER, OR.
The modern audio enthusiast will enjoy music in many formats due to the convenience and modern day quality of digital files. The LEAK CDT facilitates your digital audio collection with digital file playback from USB storage devices. The LEAK CDT will play CD, CD-R, CD-RW discs as well as .WAV, .MP3* .WMA* and .AAC* digital audio files via USB.*up to 48kHz, 320kps
A TIMELESS DESIGN
Matching the classic art-deco inspired, traditional, LEAK industrial design, the LEAK CDT echoes a long-lost legacy in home audio, with stunning aesthetics.
Interested
 please feel free to contact:
Peter  012-2536225

Fong   016-3098668
Business hour:
MONDAY - 10AM-7PM
TUESDAY - 10AM-7PM
WEDNESDAY - CLOSED(PASAR MALAM)
THURSDAY - 10AM-7PM
FRIDAY - 10AM-7PM
SATURDAY - 10AM-7PM
SUNDAY - 1PM-6PM
PUBLIC HOLIDAY - 1PM-6PM
Style Online Store 24Hous
Location:
STYLE LASER AUDIO SDN BHD
No.148, Jalan Cerdas, Taman
Connaught, Cheras 56000 Kuala Lumpur
( NEXT TO ALLIANCE BANK )
We buy in your old items in CASH!!
Got something keep at home but seldom use or planning to upgrade?
Items that we buy:
Subwoofer

Integrated Amplifier

Speaker

CD player
AV Receiver
Please Whatsapp the item photo to me and get the price immediately, once confirmed the deal, we will pick up your item from you and pay you in cash.


Please visit [You must be registered and logged in to see this link.] find out more products for sale at very special price..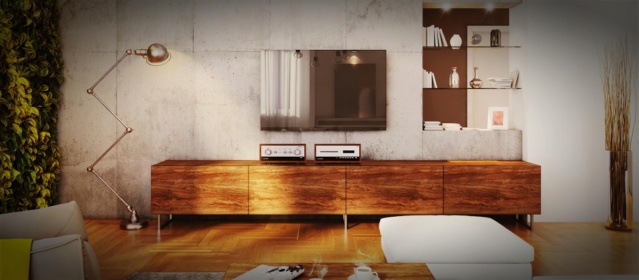 LEAK CDT Specifications
USB Memory Device Audio Format    Supports WAV, MP3, AAC, WMA format
USB Memory Device File System    Supports FAT12, FAT16 & FAT32 format
Output Level    500 +/- 50mVpp
Output Impedance    75ohms
Frequency Response    -0.01dB (20Hz-20kHz,ref.1kHz)
Sampling Frequency    44.1kHz (CD)
44.1kHz, 48KHz (USB memory device)
Digital Output Interface    1 x Coaxial , 1 x Optical
Standby Power Consumption    < 0.5W
Power Requirement    220-240V ~ 50/ 60Hz
(Depending on your area)    100-120V ~ 50/60Hz
Dimensions (mm)   326 x 145.1 x 283 (Walnut)
Carton Size (mm)    475 x 248 x 450
Net Weight   6.9kg (Walnut)
Thanks for viewing.
[You must be registered and logged in to see this link.]

stylelaser.com.my

Dealer\Reseller\Trader\Service Provider





Number of posts

: 875


Age

: 44


Location

: Cheras


Registration date :

2018-01-20



---
Permissions in this forum:
You
cannot
reply to topics in this forum