BBC LS3/5A Falcon Acoustics Gold Badge
Fully licenced by the BBC, Falcon Acoustics Original Classic 15 Ohm LS3/5A, the heritage of the LS3/5A continues.
Hand-assembled by Falcon in Oxford, England.
Recognised by top reviewers to faithfully replicate the original design published by BBC in October 1976
The true British-made classic 15 ohm LS3/5a, continues the long tradition of the genuine British BBC-Licenced LS3/5A stretching back to the 1960's
Malcom Jones, the original designer of B110 and T27 drivers that were specified in original 15 Ohms LS3/5A version by BBC.
Both drive units are handmade in the UK to ensure highest quality, grading and consistency, are identical to the original LS3/5A drive units.
Matched 15 Ohms BBC Spec FL6/23 filter networks are made exclusively by Falcon in the original transformer-style to BBC spec and contain inductors specially made in Britain for Falcon to the original specification.
The cabinets are made from specially selected graded Baltic Ply, and use Beech fillets Cabinets, made to BBC Spec.
Available in variety of natural wood veneers, with a Tygan Cloth front grille.
Sold in matched pairs, supplied with intruction manual, individually numbered certificate of authenticity.
5-year guarantee.
2-way infinite baffle (sealed box)
138mm Falcon Acoustics B110 Mid/Bass driver – Graded and computer matched
19mm Falcon Acoustics T27 Tweeter – Graded and computer matched
Falcon Acoustics FL6/23 (BBC Design) Graded and pair matched components throughout
Selected grade Baltic Birch Ply, Beech battens, internally damped cabinet
Available wood veneers of Cherry, Walnut, Rosewood, Burr Walnut,Yew
Frequency response: 70Hz – 20kHz
Sensitivity : 83dB
Nominal Impedance: 15 ohm
Crossover Frequency: 3kHz
Dimension: H305 x W190 x D165 mm
Weight : 5.35kg each
More details @
[You must be registered and logged in to see this link.]
Price:  RM13,700 (Cherry or Walnut); RM14,500 (Burr Walnut, Yew or Rosewood)
[You must be registered and logged in to see this link.]
[You must be registered and logged in to see this link.] - Like us
012- 611691 7 @ Subang Jaya ss14
Last edited by actsessory on Sun Oct 17, 2021 1:54 pm; edited 1 time in total
This Falcon Acoustics LS3/5A monitor speakers pair (15 Ohm Gold Badge) in Yew natural wood veneer, is going new home soon...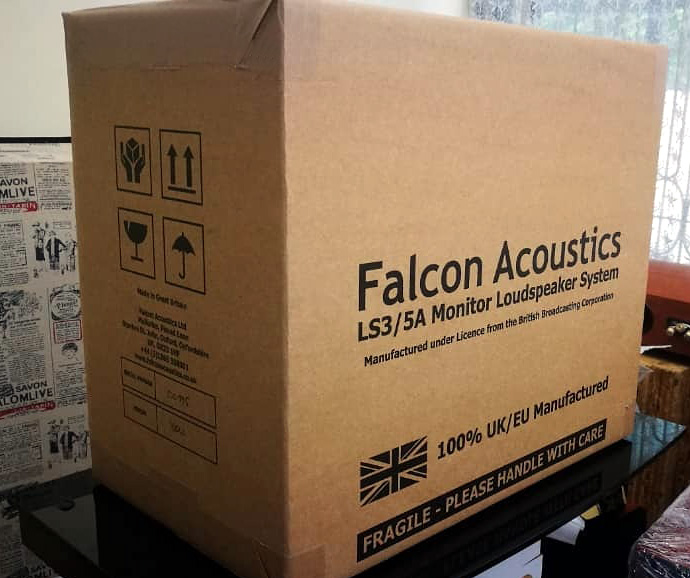 The only genuine LS3/5a in production that faithfully replicates the original BBC design published in October 1976.
First launced in 1975, many audiophiles still swear by it in 2020, such is/was its purity of vision.
"Falcon has a long history with the LS3/5a.
We wanted to demonstrate this, and are the only LS3/5a manufacturer that sources all parts and components in the UK and EU to give the best quality and consistency possible."
This Falcon Acoustics 15 Ohm LS3/5A Gold Badge version has real appeal. This is surely the finest version of an iconic design – at a surprisingly affordable price. Hear it if you possibly can.
[You must be registered and logged in to see this link.]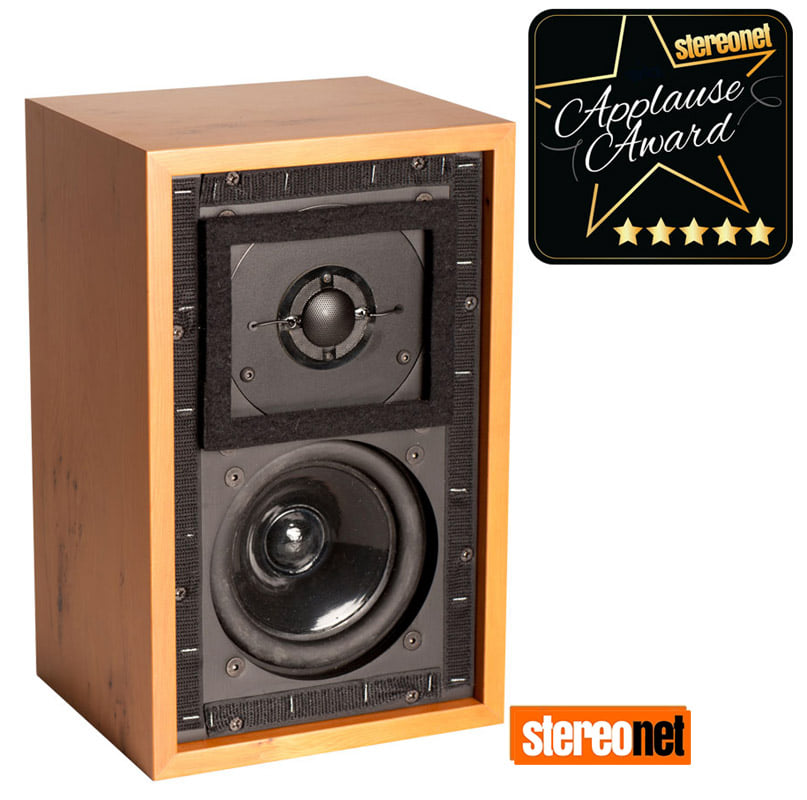 Falcon Acoustics 向BBC研究及开发部门至敬的Gold Badge金章升级版LS3/5A.
务求切合万千落空人仕的热切诉求,应该Falcon决定把研发 Kingswood Warren Limited Edition 限量版时所获得的经验,全面落实于新一代量产型号,配以 Gold Badge 金章升级版之名回馈天下间所有 LS3/5a 铁粉。
凡出自Falcon Acoustics手笔的LS3/5A,必定拥有最正宗BBC LS3/5A血统, 此金章升级版当然不例外,由Malcolm Jones先生亲自监督...为新一代量产型号,推出后已经宣布供不应求,订单已排在数月后。
对于LS3/5A收藏家来说,这次英国Falcon所推出的Gold Badge金章升级版LS3/5A是必定要收藏的限量稀有版本!
---
Permissions in this forum:
You
cannot
reply to topics in this forum