Item: Opera Consonance A100 Linear Solid-state Integrated Amplifier 
Condition:8.5/10. Item is in near mint condition. No dents or scratches. Comes with original remote control and power cord.
This is an amazing sounding amplifier-- wonderful warm mids , great deep clean bass and superb upper extension.
Price:  SOLD or swap/topup
Retail Price: RM5500
Contact: 012-3816611
Click here to Whatsapp: 
http://wasap.my/60123816611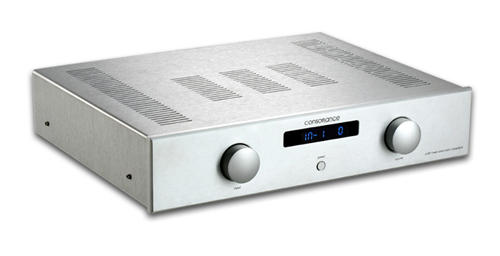 CONSONANCE a100: CRYSTAL CLEAR
Consonance a100 does not reveal its origin neither by looks nor by sound quality. It looks most of all like a Danish amplifyer for sound purists- like Holfi, due to its light wooden front-but it is actually Chinese, hand built in Beijing.
The specifications tell us that it is a grown up amplifyer yielding 2x80W in 8 Ohm. There are three lines out, as well as a line out for sound recorder or other things. The loudspeaker outlets are solid and well functioning. The design is marked by simplicity and good components. The amplifyer is built with a passive attenuator with an Alps potentiometer. The output transformers from Toshiba are particularly well matched. Otherwise, we noted that the transformer is of a special type with oval and enclosed ring kernel, and probably hand wound. It is perfectly silent ¨C here are hardly any mechanical vibrations which can be transformed to the amplifyer's more sensitive parts.
It is easy to be carried away by the Consonance. Its open and airy presentation belongs among much more expensive amplifyers. Some may experience it as too laid back and restrained, but it reveals itself as extremely potent and rapid in response. On some loudspeakers it may present itself as slim around the hips, and some will miss more meat on the bone in the bass register. This is really the only complaint we have. When it counts, it shows itself as powerful and dynamic, full of life, regardless of what you play. Transients fly rapidly out of the loudspeakers, and it keeps rhytm firmly all the way.
You are a little further back in the hall compared to the AMC amplifyer, but miss nothing for that reason. The stereo perspective is wide and very deep. The resolution is so fine that one gets goose skin from the lively sopranos of classical opera.
Much of the nerve in the music is conveyed with gusto, and it is rich in details and is perferctly capable to separe performer from each other, even with complex music. This is one of the most refined amplifyers we have heard in a long time; the spatial definition is credible, and it plays all types of music with lively participation.
Power Output: 80W + 80W at 8 Ohms
Minimum load: 4 ohms speakers can be connected
Input Sources: 5 selectable inputs switched by gold plated relays
Input Terminals: Gold plated Phono/RCA unbalanced
Output Terminals: One set of gold plated speaker terminals each channel
Line level Outputs: Gold plated Phono/RCA unbalanced pre out
Frequency response: -0.5 dB deviation 2Hz-100kHz
Phase response: Less than 2 degrees deviation 2Hz-100kHz
Signal-to-noise ratio: More than 95dB
Input Sensitivity: 500mV
Distortion: Less than 0.02% ( 20W 8 0hms)
Inter-modulation: Less than 0.01% (19kHz + 20kHz)
Remote Control: RC-5 compatible IR system 36kHz modulation
Dimensions / Weight: 8cm x 43cm x 29cm (HxWxD) / 10kg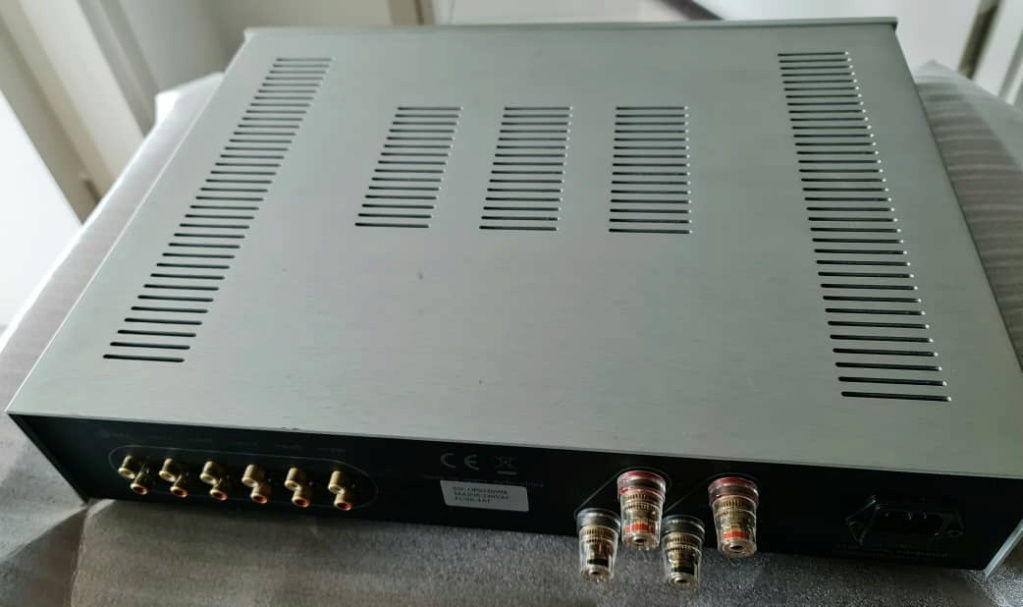 Website:
https://www.ebay.pl/itm/Opera-Consonance-A100-Linear-Solid-State-integrated-Amplifier-/301896821096
http://www.opera-consonance.com/Review/magazines042.htm
https://www.ebay-kleinanzeigen.de/s-anzeige/opera-consonance-a100-linear-high-end-verstaerker/1564462950-172-1324
VIEW ALL MY OTHER STUFFS BY CLICKING BELOW:https://my.carousell.com/hifijunction/https://my.carousell.com/hifijunction/https://my.carousell.com/hifijunction/
Thank you
Last edited by raymond88 on Sat Jan 30, 2021 12:07 pm; edited 2 times in total
---
Permissions in this forum:
You
cannot
reply to topics in this forum