Monitor Audio Bronze Centre Speaker (Black Oak) Used)

Detailed information and specifications:
https://www.monitoraudio.com/en/support/pas.../bronze-centre/
Spoiler:
Package includes:
1 x Monitor Audio Bronze Centre speaker
Manuals, grilles, port bungs, feet, and the box
Price:
Monitor Audio Bronze Centre:
RM850
Spoiler:

Monitor Audio Bronze 2 (pair): RM1500 [SOLD]
Warranty:
5-year manufacturer warranty (less 14-months)
Dealing method:
COD in Rawang, Selayang, Gombak. KL if roadblocks can be avoided. Poslaju can be arranged.
Contact method/details:
PM or Whatsapp only to 0197347260 (no calls please).
Item(s) conditions:
9/10.
14 months old -- no dent or scratches.
Pictures: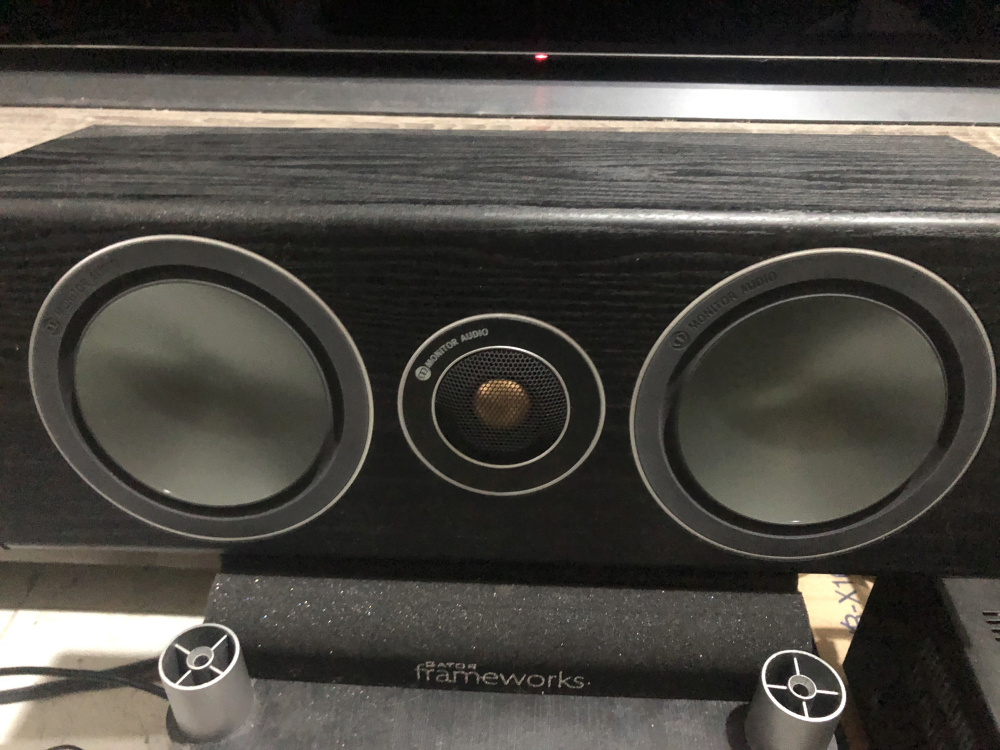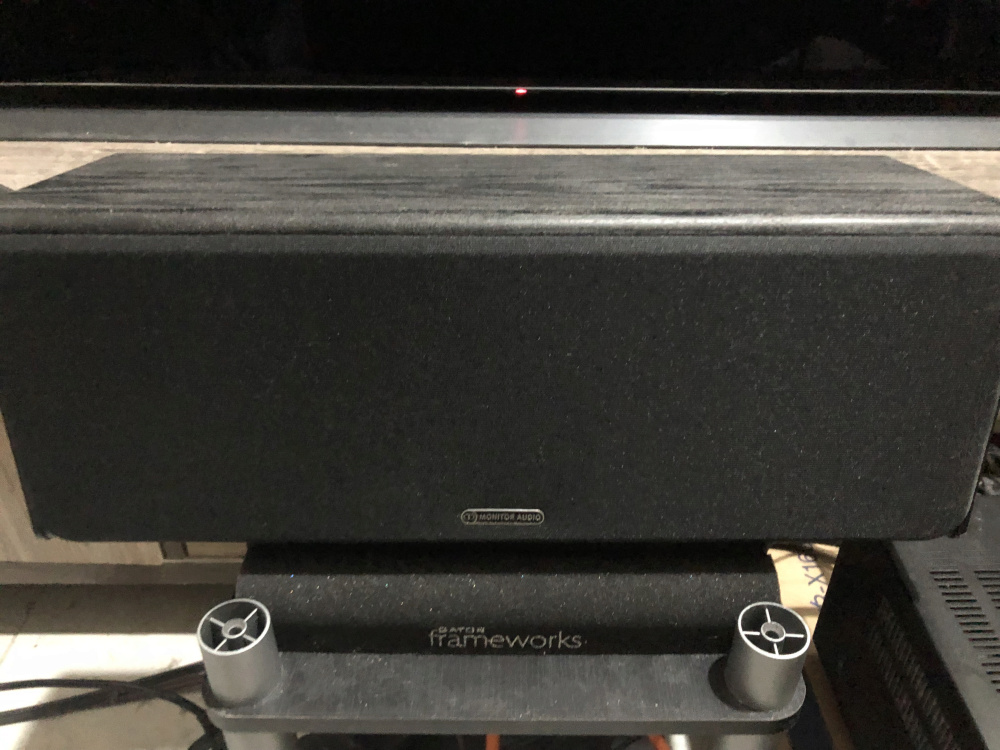 Spoiler:
Reason for sale:
Upgrading.
Last edited by aiman04 on Fri Sep 24, 2021 7:08 pm; edited 3 times in total

aiman04

Regular





Number of posts

: 82


Age

: 44


Location

: Kuala Lumpur


Registration date :

2009-01-21

Character sheet


Source(s)

:

Sony BDP-S7200




Amplification

:

Marantz SR5007




Speakers

:

KEF LS50, SVS SB13-Ultra




aiman04

Regular





Number of posts

: 82


Age

: 44


Location

: Kuala Lumpur


Registration date :

2009-01-21

Character sheet


Source(s)

:

Sony BDP-S7200




Amplification

:

Marantz SR5007




Speakers

:

KEF LS50, SVS SB13-Ultra




aiman04

Regular





Number of posts

: 82


Age

: 44


Location

: Kuala Lumpur


Registration date :

2009-01-21

Character sheet


Source(s)

:

Sony BDP-S7200




Amplification

:

Marantz SR5007




Speakers

:

KEF LS50, SVS SB13-Ultra




aiman04

Regular





Number of posts

: 82


Age

: 44


Location

: Kuala Lumpur


Registration date :

2009-01-21

Character sheet


Source(s)

:

Sony BDP-S7200




Amplification

:

Marantz SR5007




Speakers

:

KEF LS50, SVS SB13-Ultra




aiman04

Regular





Number of posts

: 82


Age

: 44


Location

: Kuala Lumpur


Registration date :

2009-01-21

Character sheet


Source(s)

:

Sony BDP-S7200




Amplification

:

Marantz SR5007




Speakers

:

KEF LS50, SVS SB13-Ultra




aiman04

Regular





Number of posts

: 82


Age

: 44


Location

: Kuala Lumpur


Registration date :

2009-01-21

Character sheet


Source(s)

:

Sony BDP-S7200




Amplification

:

Marantz SR5007




Speakers

:

KEF LS50, SVS SB13-Ultra




aiman04

Regular





Number of posts

: 82


Age

: 44


Location

: Kuala Lumpur


Registration date :

2009-01-21

Character sheet


Source(s)

:

Sony BDP-S7200




Amplification

:

Marantz SR5007




Speakers

:

KEF LS50, SVS SB13-Ultra




aiman04

Regular





Number of posts

: 82


Age

: 44


Location

: Kuala Lumpur


Registration date :

2009-01-21

Character sheet


Source(s)

:

Sony BDP-S7200




Amplification

:

Marantz SR5007




Speakers

:

KEF LS50, SVS SB13-Ultra




aiman04

Regular





Number of posts

: 82


Age

: 44


Location

: Kuala Lumpur


Registration date :

2009-01-21

Character sheet


Source(s)

:

Sony BDP-S7200




Amplification

:

Marantz SR5007




Speakers

:

KEF LS50, SVS SB13-Ultra




aiman04

Regular





Number of posts

: 82


Age

: 44


Location

: Kuala Lumpur


Registration date :

2009-01-21

Character sheet


Source(s)

:

Sony BDP-S7200




Amplification

:

Marantz SR5007




Speakers

:

KEF LS50, SVS SB13-Ultra




aiman04

Regular





Number of posts

: 82


Age

: 44


Location

: Kuala Lumpur


Registration date :

2009-01-21

Character sheet


Source(s)

:

Sony BDP-S7200




Amplification

:

Marantz SR5007




Speakers

:

KEF LS50, SVS SB13-Ultra




aiman04

Regular





Number of posts

: 82


Age

: 44


Location

: Kuala Lumpur


Registration date :

2009-01-21

Character sheet


Source(s)

:

Sony BDP-S7200




Amplification

:

Marantz SR5007




Speakers

:

KEF LS50, SVS SB13-Ultra



---
Permissions in this forum:
You
cannot
reply to topics in this forum