[size=18]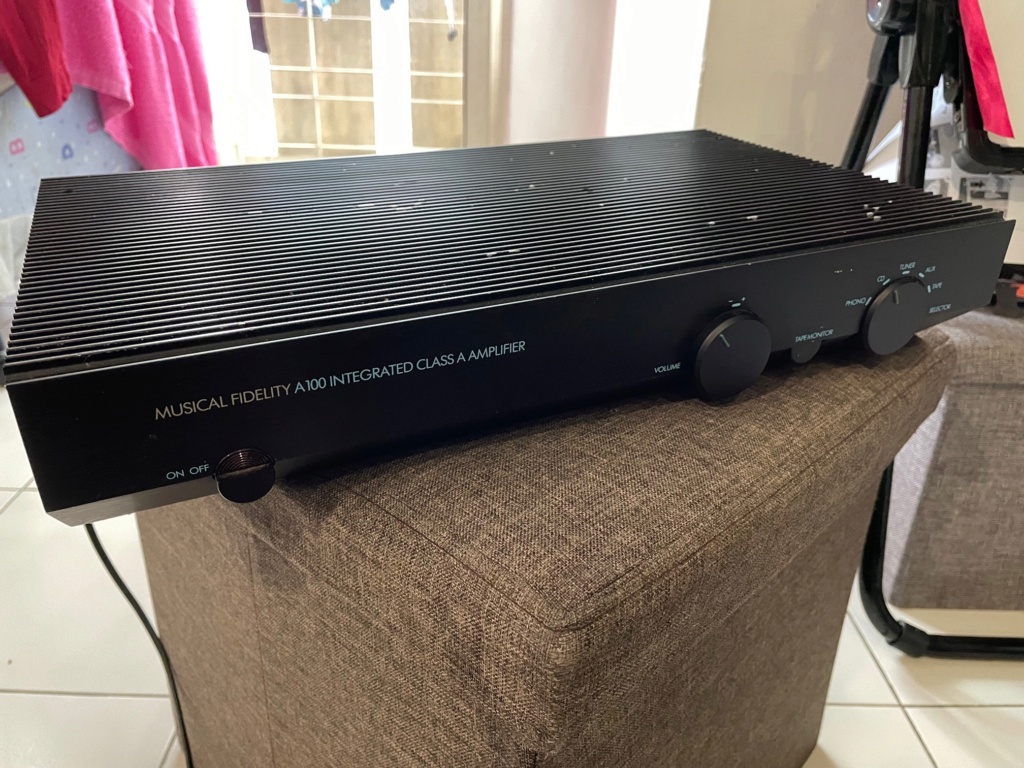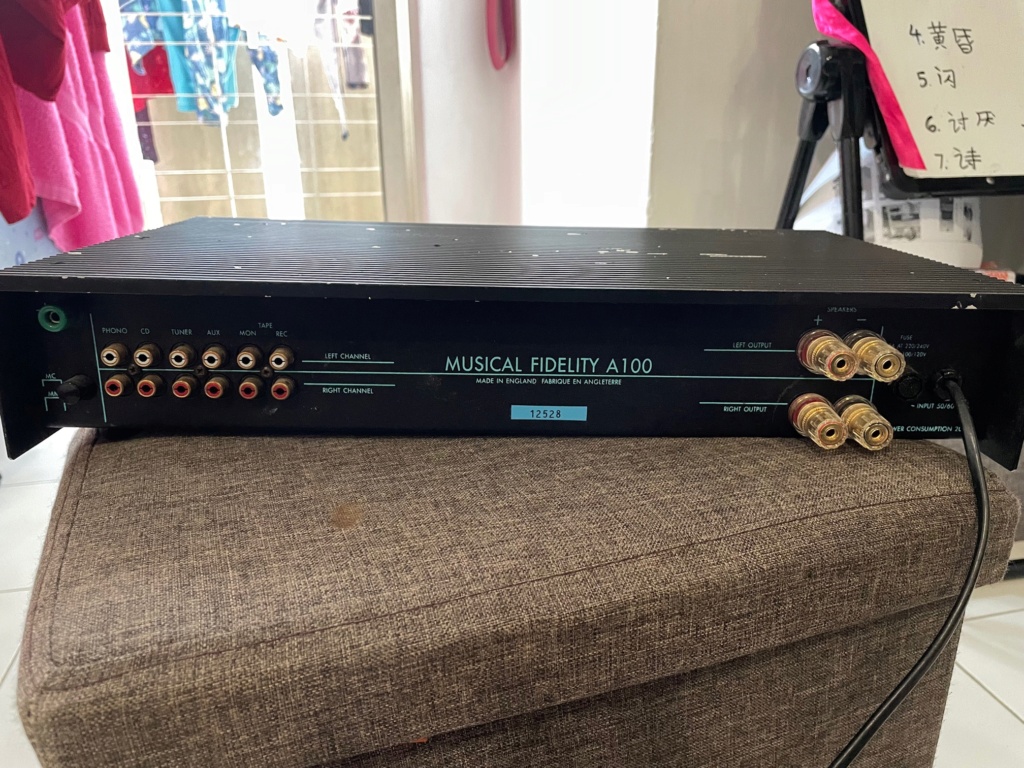 The A100 arrived in 1985, selling for £399. Effectively an A1 on steroids, "it basically had the same sound but more grunt. I wanted this valve quality, without being syrupy-stupid", Tim told me. It kept its little brother's looks but was housed in a slightly taller case that permitted the use of a chunkier power supply and twin cooling fans. This time around by the way, the sides of the case were peppered with cooling holes; unlike the A1 these didn't arrive in a revised version! The new amplifier produced a claimed 50W RMS per channel into 8 ohms, a big step up from the A1 and giving it true, real-world loudspeaker driving ability. Much the same circuit was used – aside from a larger power transformer with split rails and a 38V DC supply (instead of the A1's 24V). Musical Fidelity claimed the A100 ran in 99% Class A, which explains the heat it put out. This is arguably more than the A1 ever was, especially the later versions.
Unlike its little A1 brother – which was left to keep itself cool via convection – the A100 had twin slow-running 60mm 12V AC Papst cooling fans. These were thermostatically controlled, but still struggled to keep temperatures down. On a well preserved A100, you'll find these fans to be near-silent, but hammered examples have noisy fans due to the combination of heat and the sleeve bearings drying up and/or failing. These fans are marginal at best, so need to be in tip-top condition.
Everything else is carried over from the A1, including the amplifier's poor distortion figures. The good news was that these were almost exclusively benign-sounding even-order harmonics (largely second harmonic), the exact same type that gives valve amplifiers their distinctively warm and fluffy sound. The type of performance figures that the A100 and its little A1 brother had – listing total harmonic distortion as typically around 0.1% – are poor by modern solid-state standards. Yet this is part of the mystique surrounding this highly eccentric amplifier, as it does so much else so well. 
The midband is where this amplifier excels, and you soon get to realise this is where the action is in most music. Feed it some classic REM for example, such as 
Fall On Me
, and this lively and forward sounding mix is gentrified slightly, and given more room to roam. Indeed, this amplifier has a superb spacial quality at the price, one that placed the vocals dead centre and slightly hung back, with all the accompanying musicians set behind him further still. On a Cyrus 2/PSX of the same vintage, you experience the track as far more aggressive and upfront, yet somehow lacking in musicality. 
Essentially then, the Musical Fidelity A100 offers a unique sound – one that's butter-smooth, sugary sweet and decently powerful to boot. Yet its stellar midband is what really impresses most people; it has excellent clarity, detail and instrumental separation. Overall, it's as close to a good valve amplifier that a solid-state amp can get – including the heat at which it runs. If you want a good one, expect to pay around £500 – and then be amazed by how you got such a refined sound so cheaply.
This is a sweet sounding and powerful amplifier
[/size]
50WPC Class A 
Condition 8/10 due to age 
Price SOLD
Thank you

JamesBond

New Member





Number of posts

: 2


Age

: 46


Location

: KL


Registration date :

2009-10-31



---
Permissions in this forum:
You
cannot
reply to topics in this forum