Audiophile vintage NAD 5120 semi-automatic belt drive turntable
The NAD NAD 5120 turntable comes with the original dust cover, manual & upgrade RCA connector.
** without cartridge
** just send for service
Reviews:
h
ttps://zstereo.co.uk/2016/05/31/nad-5120/"...It sounds unexpectedly good too – not quite Rega Planar 2 territory but not far off. Indeed, it's fair to say that it sounds way better than you'd expect it sound given its plug-ugly looks! It's smooth, reasonably speed-stable and has a surprisingly large and spacious soundstage..."https://stereonomono.blogspot.com/2015/08/nad-5120.html"...In September '94 What Hi Fi? said "- there's nothing around to touch it at the price".A high quality synchronous motor ensures that the belt driven platter maintains accurate speeds without rumble or flutter. The platter, with its vibration-absorbing thick rubber mat, and the interchangeable tonearm are mounted on a sub chassis, isolating them from the main chassis and from any possible interference introducing vibrations.NAD's Dynamic Vibration Absorber (DVA) free floating tonearm counter-weight ensures absolute stylustracking stability and freedom for muddying resonances..."https://www.vinylengine.com/turntable_reviews.php?make=NAD&model=5120https://liquidaudio.com.au/lovely-nad-5120-belt-drive-turntable-sale/
Description
On the plug-in arm you can set balance, VTF and DVA (dynamic vibration absorber) frequency and damping. The counterweight is not mounted rigidly to the tonearm but rather suspended on a spring, forming a compliant assembly that is free to vibrate. When correctly tuned, its vibration matches and cancels the fundamental arm/cartridge resonance.
Specifications, courtesy of the Vinyl Engine:
Drive system: precision neoprene belt drive
Motor: synchronous motor
Speeds: 33 and 45rpm
Speed accuracy: +-0.5%
Wow and flutter: 0.04% WRMS
Rumble: -70dB
Suspension system: sprung subchassis
Tonearm: static balance arm with dynamic vibration absorber
Effective length: 208mm
Effective mass: 6g
Overhang: 19.1mm
Offset angle: 26 degrees
Dynamic vibration absorber: spring suspended counterweight with viscous damping
Cartridge weight: 2 to 8g
Tracking force: 0 to 3g
Dimensions: 420 x 105 x 354mm
Weight: 5kg
Location : Puchong
Price : RM1180
Contact : 013-3380628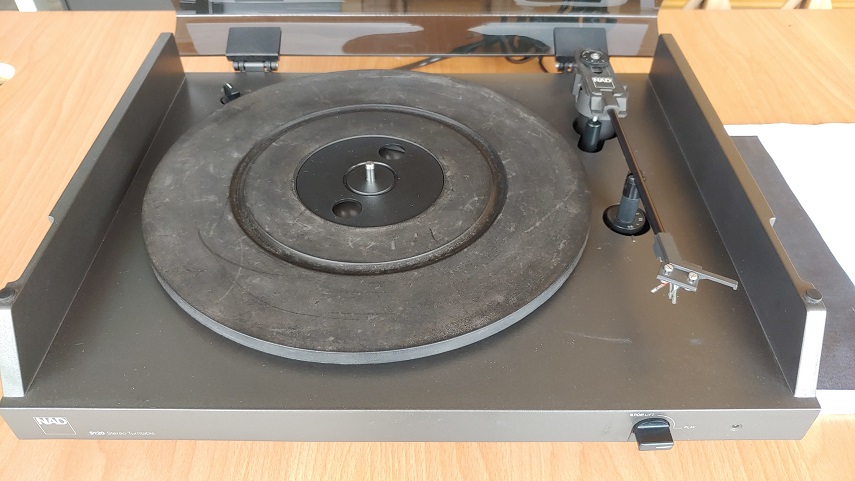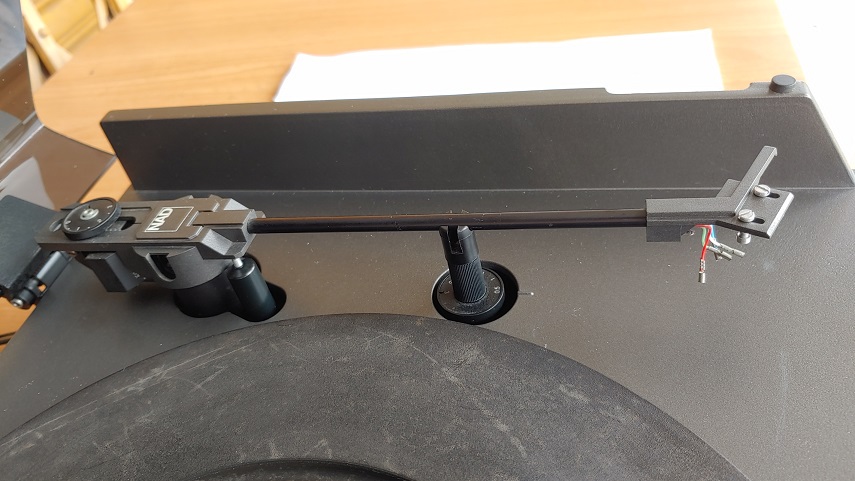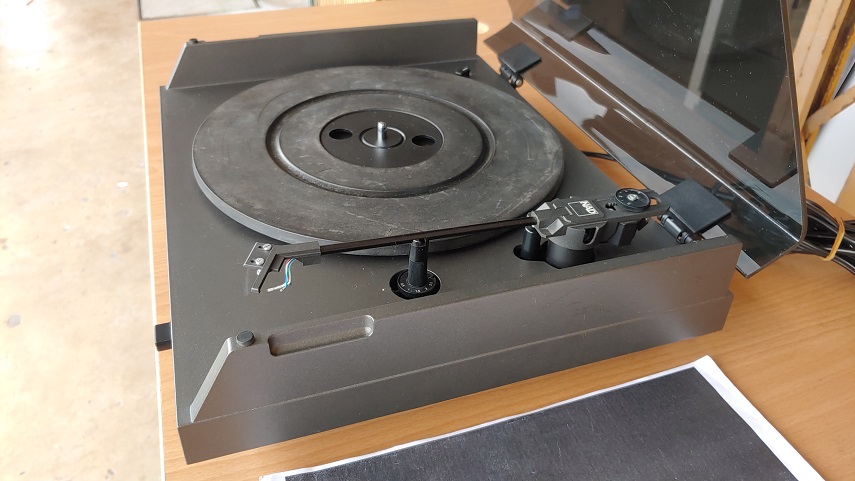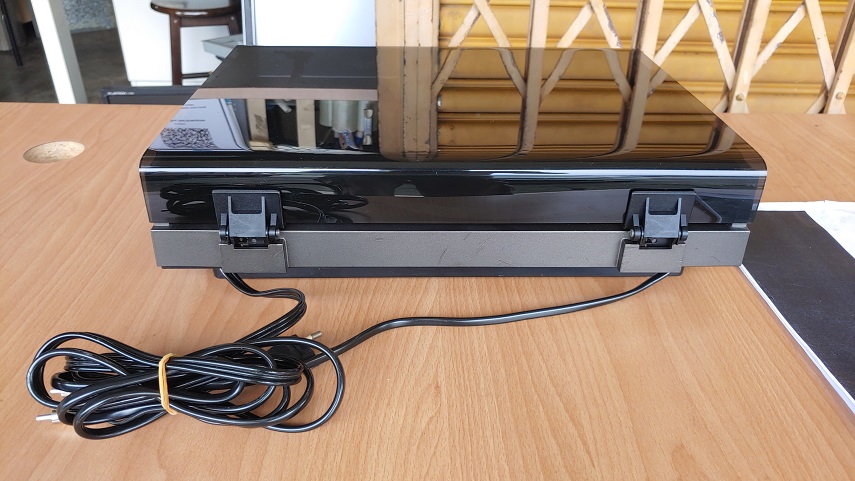 Last edited by 1stopbuysell@gmail.com on Wed Nov 23, 2022 8:35 pm; edited 1 time in total

1stopbuysell@gmail.com

Frequent Contributor





Number of posts

: 1208


Age

: 51


Location

: Puchong


Registration date :

2019-07-07

Character sheet


Source(s)

:


Amplification

:


Speakers

:



1stopbuysell@gmail.com

Frequent Contributor





Number of posts

: 1208


Age

: 51


Location

: Puchong


Registration date :

2019-07-07

Character sheet


Source(s)

:


Amplification

:


Speakers

:



1stopbuysell@gmail.com

Frequent Contributor





Number of posts

: 1208


Age

: 51


Location

: Puchong


Registration date :

2019-07-07

Character sheet


Source(s)

:


Amplification

:


Speakers

:



1stopbuysell@gmail.com

Frequent Contributor





Number of posts

: 1208


Age

: 51


Location

: Puchong


Registration date :

2019-07-07

Character sheet


Source(s)

:


Amplification

:


Speakers

:



1stopbuysell@gmail.com

Frequent Contributor





Number of posts

: 1208


Age

: 51


Location

: Puchong


Registration date :

2019-07-07

Character sheet


Source(s)

:


Amplification

:


Speakers

:



1stopbuysell@gmail.com

Frequent Contributor





Number of posts

: 1208


Age

: 51


Location

: Puchong


Registration date :

2019-07-07

Character sheet


Source(s)

:


Amplification

:


Speakers

:



1stopbuysell@gmail.com

Frequent Contributor





Number of posts

: 1208


Age

: 51


Location

: Puchong


Registration date :

2019-07-07

Character sheet


Source(s)

:


Amplification

:


Speakers

:



1stopbuysell@gmail.com

Frequent Contributor





Number of posts

: 1208


Age

: 51


Location

: Puchong


Registration date :

2019-07-07

Character sheet


Source(s)

:


Amplification

:


Speakers

:



1stopbuysell@gmail.com

Frequent Contributor





Number of posts

: 1208


Age

: 51


Location

: Puchong


Registration date :

2019-07-07

Character sheet


Source(s)

:


Amplification

:


Speakers

:


Similar topics
---
Permissions in this forum:
You
cannot
reply to topics in this forum