Restek Fable integrated amplifier (Used)
https://hardverapro.hu/apro/restek_fable_integralt_erosito_deprez_muszeres/hsz_1-50.htmlIt's a very nicely built amp that I think got VU displays that give an impressive look. Detachable pre-output stage, switchable display lighting, toroidal transformer, chrome front panel.This is the version without a remote control!It is a very popular and high-profile brand in Germany. For a long time, they made their devices with Thorens. To this day, they make Restek amplifiers and various components.All about his background is that it was owned by a Hungarian guy living in Germany for several years.It has kraft in it properly!A piece that very rarely pops up even outside, especially in this condition.Her voice is full-bodied, greasy, even when listening to soft music!Its modern price was nearly 3,000 euros.
Spec:
Power Supply Channel: 150 W to 4 Ohms
Music: 200 W to 4 Ohms
Bandwidth : 2 .. 150kHz -3dB
Clearance Factor: 0.01% (to 100W / 8 Ohms)
Damping Factor: 250 (8 Ohms, 1kHz)
Absence (WxDx): 483 x 120 x 400 mm
Gewicht (without Verp.): 18 kg
Year : 1983 ( Original price
Eur 2,800
) --> Estimated price
Eur 5,072
(
https://www.bluemoonhouse-sophos.com/restek/
)
http://www.hifistudioroma.com/hifistudioroma/Precios_files/RestekHifiStudioRoma%202016.xlsx.pdf"Fable       150 W. Cromo       2.895 € "https://www.ebay.pl/itm/154644064610?hash=item2401812962:g:muoAAOSwbYphYMr7EUR 1599,00https://www.ebay.com/itm/165360782739?_trkparms=amclksrc%3DITM%26aid%3D111001%26algo%3DREC.SEED%26ao%3D1%26asc%3D20160811114145%26meid%3D38428572bc724518b4dd32f41692f591%26pid%3D100667%26rk%3D1%26rkt%3D4%26sd%3D165360782739%26itm%3D165360782739%26pmt%3D1%26noa%3D1%26pg%3D2334524%26brand%3DRestek&_trksid=p2334524.c100667.m2042Price: EUR 1,699.00 ( Approximately US $1,793.80 )
https://www.springair.de/en/restek-fable/h52104
https://www.gzhifi.com/cangku/goods.php?id=62
"德国力无敌Restek fable功放一台,成色如图,功能都正常,音质好功率大,150Wx2,外表霸气简洁,两个大双表头非常好看, HI END级别,德国声音代表。 声音细腻、通透,背景极黑,分析力超群,声音沉稳,完全是高端机的特征(可与现今3到5万元的任何合并机媲美)。摆在家中就像一件艺术品。"
Location : PuchongPrice : RM5200Interested please contact :
Mr.Chia 013-338 0628 ( Whatsapp/Call )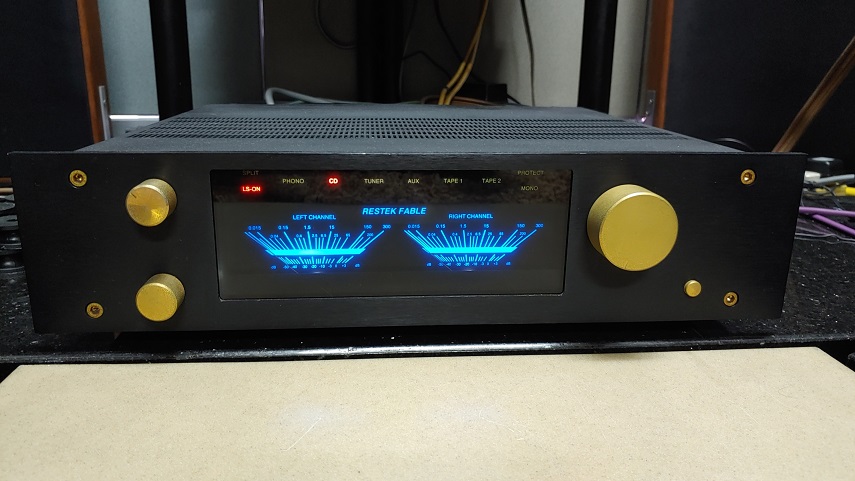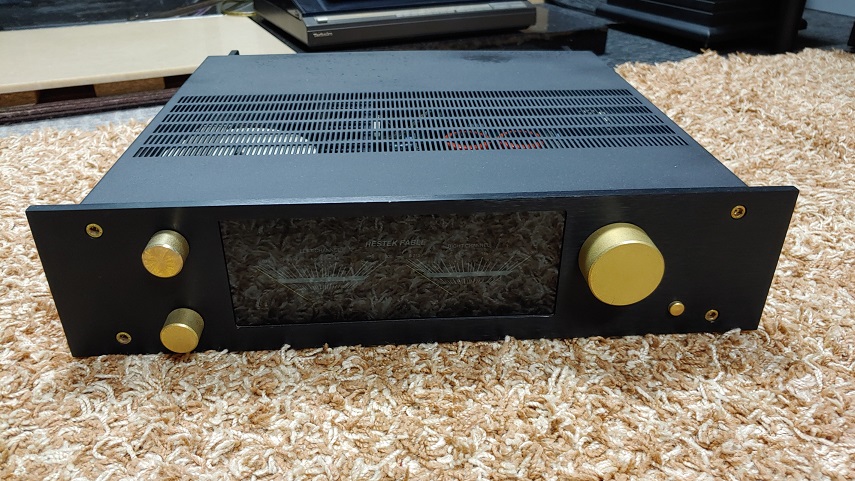 1stopbuysell@gmail.com

Frequent Contributor





Number of posts

: 1612


Age

: 52


Location

: Puchong


Registration date :

2019-07-07

Character sheet


Source(s)

:


Amplification

:


Speakers

:



1stopbuysell@gmail.com

Frequent Contributor





Number of posts

: 1612


Age

: 52


Location

: Puchong


Registration date :

2019-07-07

Character sheet


Source(s)

:


Amplification

:


Speakers

:



1stopbuysell@gmail.com

Frequent Contributor





Number of posts

: 1612


Age

: 52


Location

: Puchong


Registration date :

2019-07-07

Character sheet


Source(s)

:


Amplification

:


Speakers

:



1stopbuysell@gmail.com

Frequent Contributor





Number of posts

: 1612


Age

: 52


Location

: Puchong


Registration date :

2019-07-07

Character sheet


Source(s)

:


Amplification

:


Speakers

:



1stopbuysell@gmail.com

Frequent Contributor





Number of posts

: 1612


Age

: 52


Location

: Puchong


Registration date :

2019-07-07

Character sheet


Source(s)

:


Amplification

:


Speakers

:



1stopbuysell@gmail.com

Frequent Contributor





Number of posts

: 1612


Age

: 52


Location

: Puchong


Registration date :

2019-07-07

Character sheet


Source(s)

:


Amplification

:


Speakers

:



1stopbuysell@gmail.com

Frequent Contributor





Number of posts

: 1612


Age

: 52


Location

: Puchong


Registration date :

2019-07-07

Character sheet


Source(s)

:


Amplification

:


Speakers

:



1stopbuysell@gmail.com

Frequent Contributor





Number of posts

: 1612


Age

: 52


Location

: Puchong


Registration date :

2019-07-07

Character sheet


Source(s)

:


Amplification

:


Speakers

:



1stopbuysell@gmail.com

Frequent Contributor





Number of posts

: 1612


Age

: 52


Location

: Puchong


Registration date :

2019-07-07

Character sheet


Source(s)

:


Amplification

:


Speakers

:


Similar topics
---
Permissions in this forum:
You
cannot
reply to topics in this forum