Item: Combak Harmonix Reimyo ALS-777 Powerline Stabilizer/Conditioner with QRT technology
Condition: 8.5/10. Item is in excellent condition. No dents or scratches. Comes with original box and power cable. Rarely available on used market.
Price:
RM8500
RM7900 or swap/topup
Can Trade-In your Amplifier
CD Player/Speakers/Etc
Contact: 012-3816611
Wasap.my/60123816611
An exciting new stabilizer─neither transformer type, nor filter type─for those who desire smoother, more elegant sound. Incorporates Harmonix resonance conditioning and Quantum Corp's QRT electromagnetic field technology to enhance AC current transfer. Designed completely parallel to the AC line, including the six outlets, to eliminate loss in energy and realism. All internal wiring features ultra-low transient noise and high conductivity. A must for all audiophiles!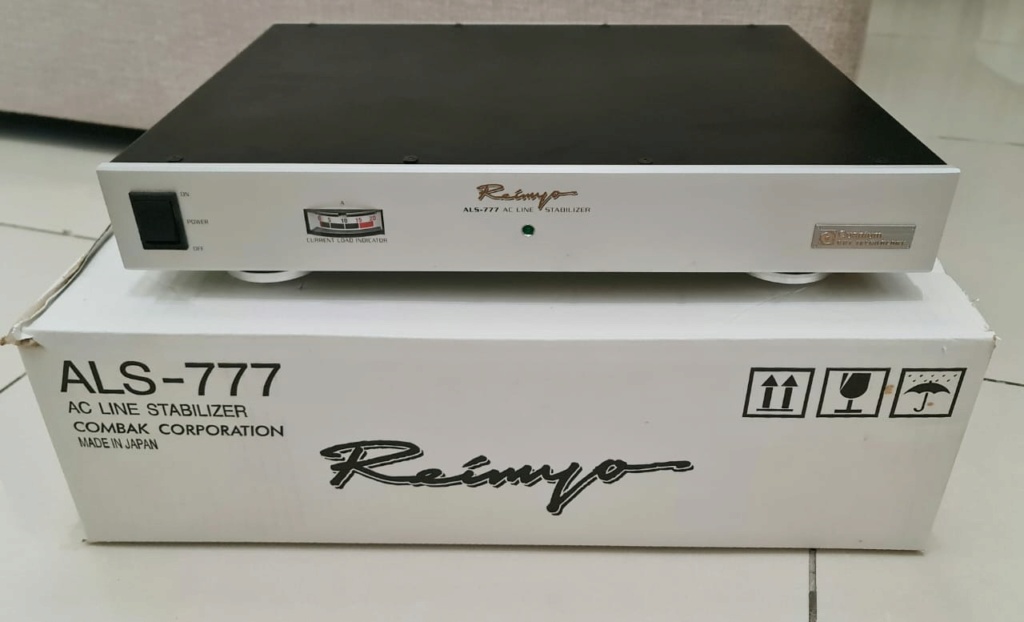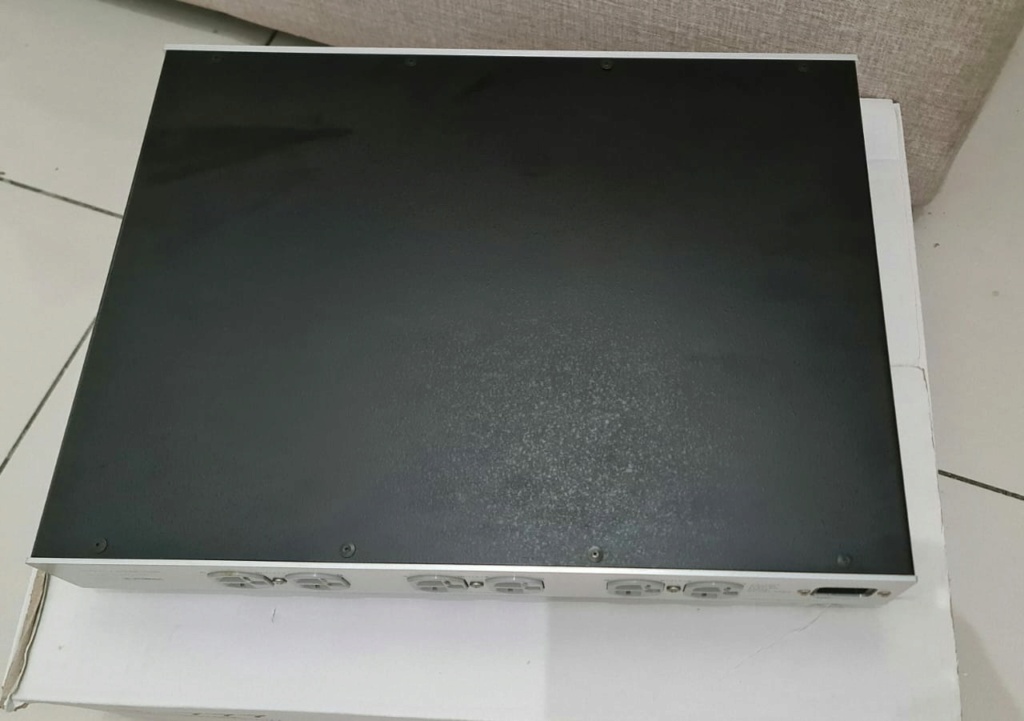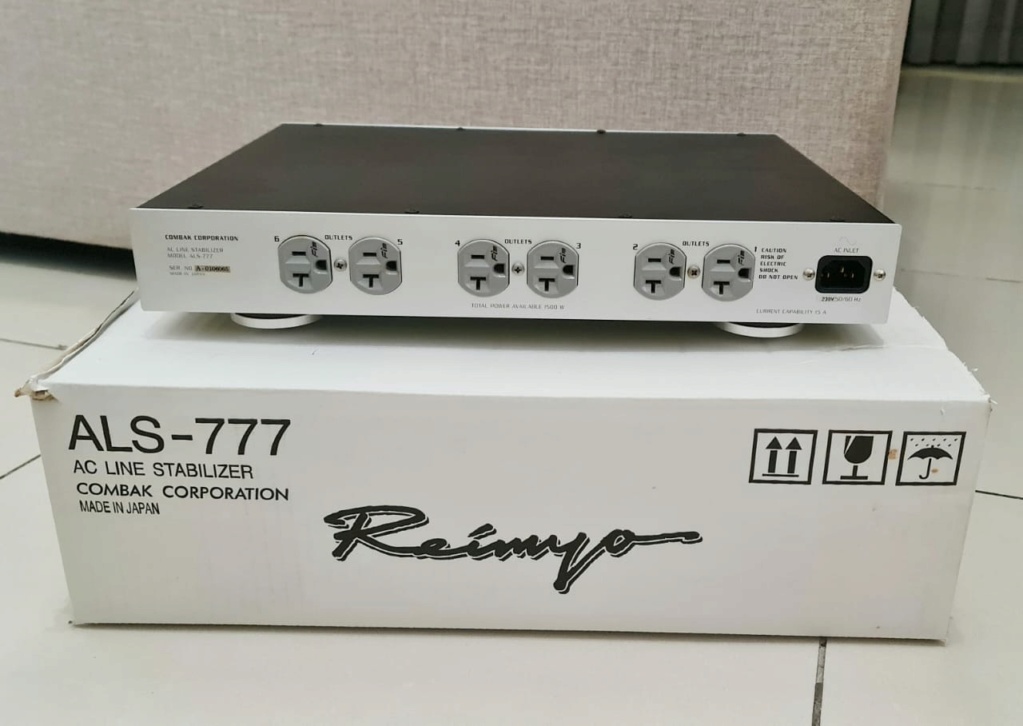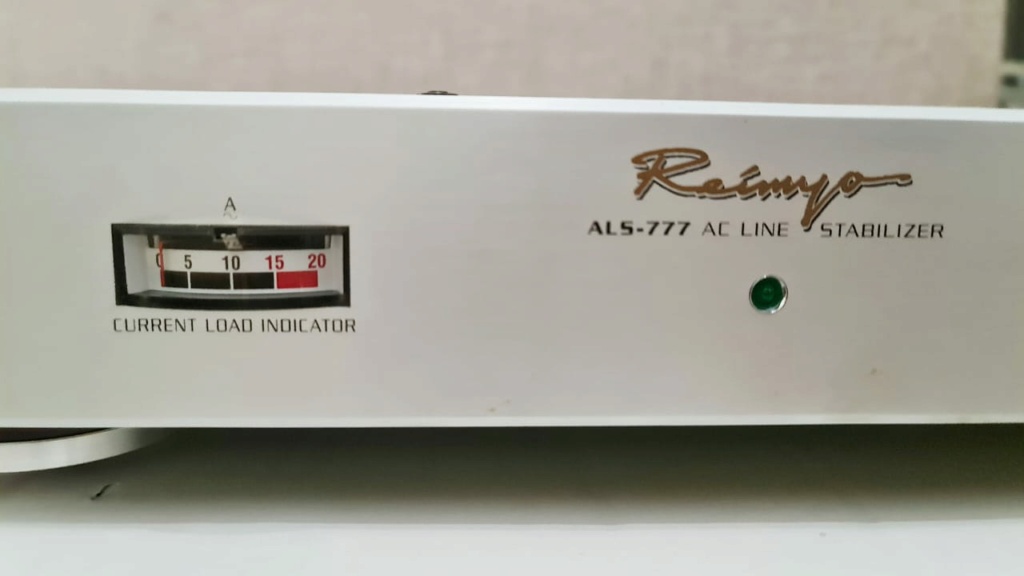 Website:
https://www.mcru.co.uk/product/harmonix-reimyo-als-777-mains/?v=75dfaed2dded
https://www.ultraaudio.com/equipment/reimyo_als777.htm
https://www.monoandstereo.com/2014/02/reimyo-als-777-limited-review.html
https://www.combak.net/ALS777Review.htm
http://www.combak.net/review/HiFiHiVi331/HiFiHiVi331English.htm
http://www.combak.net/review/HiFiHiVi331/HiFiHiVi331.htm
SEE ALL MY AVAILABLE ITEMS HERE:
https://www.carousell.com.my/u/hifijunction/
https://www.carousell.com.my/u/hifijunction/
https://www.carousell.com.my/u/hifijunction/
Thank you
Last edited by raymond88 on Sun Apr 23, 2023 3:07 pm; edited 1 time in total
---
Permissions in this forum:
You
cannot
reply to topics in this forum