Item: VTL IT-85 Tube Integrated Amplifier
Condition: 9/10. Item is in like-new condition. No dents or scratches. Comes with original box and packaging. 
The VTL IT-85 Integrated Amplifier is designed for those who seek the simplicity of a single chassis system, but with the performance of separates. Designed with a fully active preamplifier stage.
Price: RM16,500
Can Trade-In your Amplifier
CD Player/Speakers/Etc
Contact: 012-3816611
Wasap.my/60123816611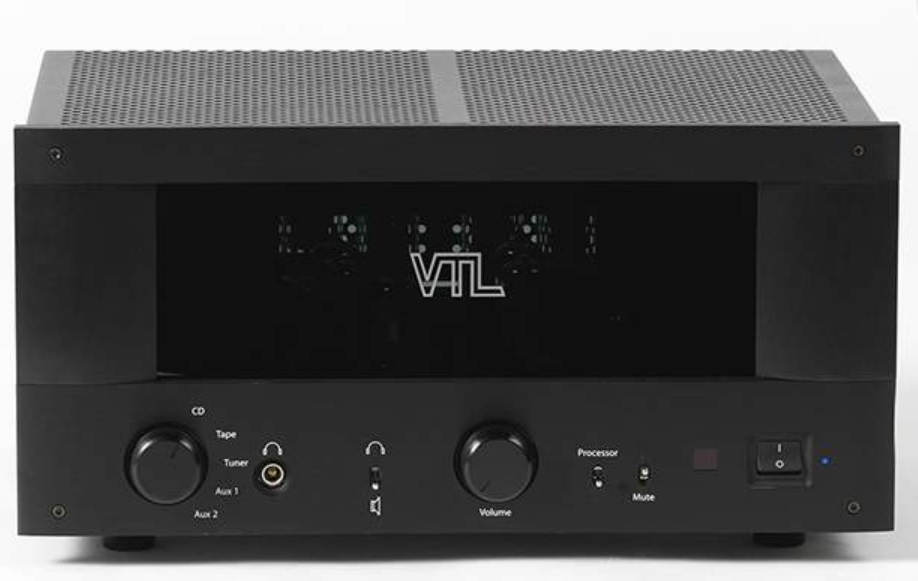 The VTL IT-85 Integrated Amplifier is designed for those who seek the simplicity of a single chassis system, but with the performance of separates.  Designed with a fully active preamplifier stage, the IT-85 delivers a hearty 60 watts per channel with the sonic characteristic that is similar to our well regarded ST-85 Stereo amplifier and the TL2.5 preamplifier combination - fast, musical 3-D sound, and solid bass support that VTL is known for. The IT-85 is designed to accommodate future upgrade -- when you are ready to add a subwoofer, separate pre- or power amplifier, surround processor or headphones to your system, the IT-85's many different output stage configurations can be easily and painlessly re-configured, often with just the flip of a switch. Hand built in our factory in California with the proven VTL quality, the IT-85 will give you lasting value and listening pleasure for years to come.
Features
- High power, capable of driving a wide range of loudspeakers
- Remote controlled volume and mute (custom remote wand), automatic mute on power up and down
- Pure tube active line stage, with buffered pre-out and regulated B+
- One pair of processor loop / direct amplifier inputs
- One pair of tape outputs
- Amplifier-driven headphone output, front panel selector switch (pre out mutes on headphone insertion)
- No-load automatic shutdown in headphone circuit
- Built-in upgrade path for precisely gain-matched horizontal biamping with VTL ST-85
- Extruded machined aluminum front panel in silver (standard) or black, and protective cage
- High quality VTL ST-85 power supply components and output and power transformers
- Easily accessible individual output tube bias measurement and adjustment points on top deck
- Angled-back chassis for easy access of inputs and outputs, sturdy quality structural fit and finish
- Detachable IEC power cord, high quality gold-plated VTL custom binding posts and RCA jacks
- All hand-built in the VTL California factory
Specifications
- Vacuum Tube Complement: 4 x EL34, 4 x 12AT7, 2 x 12AU7
- Output power: 60 Watts 20Hz – 20KHz <3% THD into 5Ω
- Small signal frequency response: (<0.2% THD @ 1W), 0-60 kHz
- Class of operation: Class AB1
- Inputs: 5 pairs of single-ended RCA, Proc/Amp Input
- Outputs: 1 pair 5-way binding posts, Pre Out, Tape Out, Headphone Out
- Input sensitivity: Line in: 180mV, Amp in: 575mV
- Input impedance: Line in: 20kΩ, Amp in: 135kΩ
- Output impedance: Amp out: 1.55Ω, Headphone out: 16Ω, Preamp out: 400Ω
- Load setting: Speakers: 5Ω, Headphones: 50-500Ω
- Power consuption: Ide = 200W, Full Power=600W
- Dimensions W x D x H: 15.75 x 11 x 7 inches, 40 x 28 x 17.75 cm
- Weight: 55lbs (29.5Kg) fully packed
Reviews
… it's an amp that will grow with your listening. With a good front end and speakers appropriate with the IT-85, one of the big pluses is the imagery. The soundstage is open, wide and deep, with instruments neatly rooted in space. It scaled well too, not struggling when moving from uncomplicated girl-with-guitar music to full-tilt Pavarotti pumping out Turandot with those XXL lungs he had. But most of all is a sense of lucidity and insight that draws you in and keeps you there.
Alan Sircom, HiFi Plus UK, Issue 76
…With a well recorded source, the VTL made me forget that I was listening to a hi-fi system at all. The music existed like a sonic projection. That's what the VTL is capable of doing, becoming seemingly invisible. It is one of the most 'realistic' integrated amplifiers on the market I feel and highly recommended.
Paul Rigby, Hi-Fi World UK, October 2012
…The sound is typical of VTL: bass the envy of a solid state, fast transients, wider soundstage and deep musicality combined with rigor and beauty in tone… on the contrary there are no noticed colorations or rounding at the ends of range, but we have a very seductive tube sound and a very fine grain, almost velvetly feel
Marco Benedetti, Audio Review Italy, n. 388, November 2012
American company VTL is known by its tube amplifiers, but also by the concept that tubes can be user‐friendly. Here we have basic integrated amplifier named IT‐85. Very often, your audiophile friends, will advise you not to buy the first, basic model of any manufacturer. However, if the price range goes beyond the amount of 5.000 euro, then there is probably no reason to worry – you can be sure than nothing was second bes...
Ljubiša Miodragović, Hi-Files No.51, Serbia, January 2013
..displays a rigor, beauty and precision that most solid state amplifiers would turn pale in comparison … the richness and realism in the sound are rarely found in solid state amplifiers …three dimensional image, perfect timbre, large sound stage … the voice and instruments have a well-defined dimension … excellent definition and dynamic that is full of panache …
IT-85 Review, November, 2009, Diapason magazine, France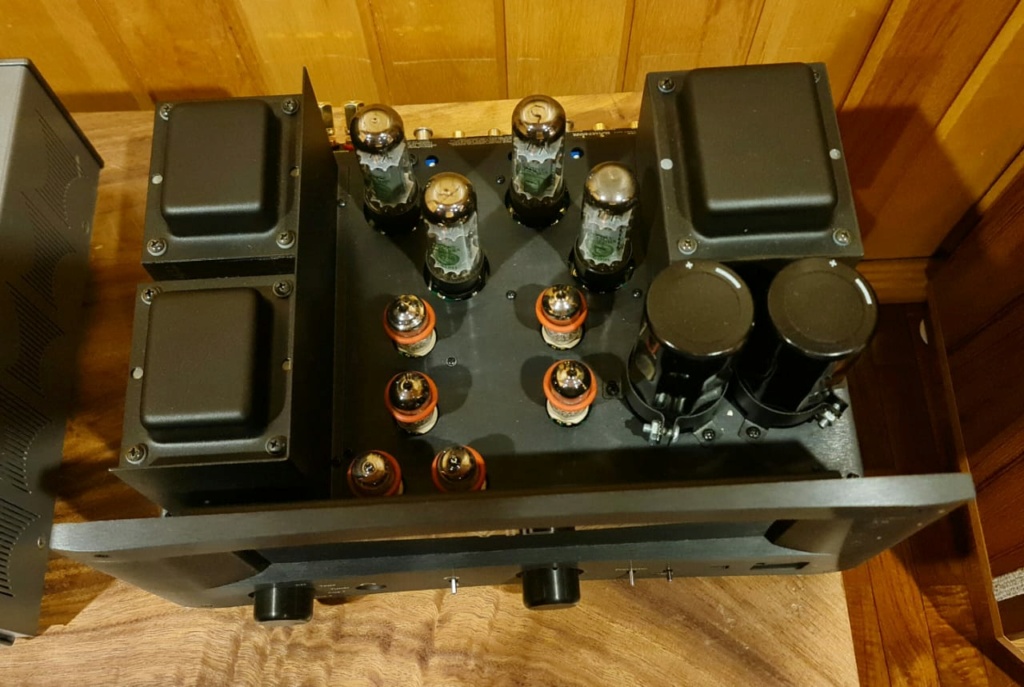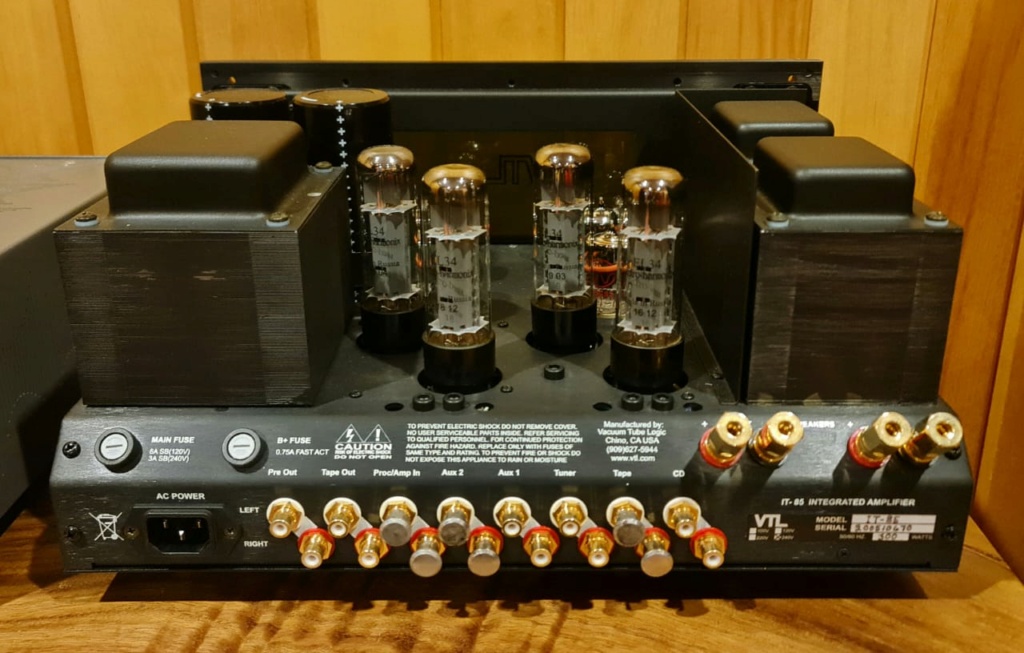 Website:
https://www.kronosav.com/.../vtl-it-85-integrated
...
https://www.vtl.com/products/integrated-amplifiers/it-85/
https://www.inner-magazines.com/aud.../vtl-it-85-integrated/
https://www.technologyfactory.eu/.../vtl.../a-4781-10000900
https://www.airtaudio.com/product/it-85/
https://www.pplaudio.com/documents/IT85v3.2.pdf
SEE ALL MY AVAILABLE ITEMS HERE:
https://www.carousell.com.my/u/hifijunction/
https://www.carousell.com.my/u/hifijunction/
https://www.carousell.com.my/u/hifijunction/
Thank you
---
Permissions in this forum:
You
cannot
reply to topics in this forum