KS AV SOLUTION
- Karaoke Setup
- Stereo System Setup
- Full Setup Home Theatre System
- Audio / Speakers Calibration
- Video/ Projector /TV Calibration
- Home Theatre Diffuser & Acoustic Treatments
- New Remote Calibration Available - T&C Applies(Customer must own minimum Umik-1 Mic )
Note : We can Remotely calibrate your Lovely Home Theatre whole over the Malaysia.
Price start from RM350 only. T&C Applies
Every Weekday - 01/08/15/22/29-11-23 Wednesday
Taiping / Ipoh / KL /Seremban/Melaka/JB - Slots Available
KS AV SOLUTION coming to Ipoh/KL/Seremban/Melaka/JB . Call Now 019-400 4551
Date : 04\05 -11-23 - Last 2 slots Available.
04-11-23 - Seremban / Melaka / JB - 1 slot Available
05-11-23 - Ipoh - 1 slot Available
KS AV SOLUTION coming to Ipoh/KL. Call Now 019-4004551
25-11-23 - Slots Available
26-11-23 - Slots Available
Due to high request from Singapore Audioholics. KS AV Solution
decided to open slots only for Singaporean.
Date : 18\19 - 11-23 - Only 1Slot Available.
Date : 16\17 - 12-23 - Slots Available.
Musical Fidelity M6si integrated Amplifier only RM14900
Comes with Professional Audio Calibration. (T&C Applies)
Product Details
The M6si offers such excellent performance, facilities and power that unless you are seeking the most exotic high-end sound quality you would never need another amplifier. We believe it's that good.
Internally, the M6si is configured as 2 independent monobloc power amps with a separate pre amp. It is, in fact, a pre amp with 2 monobloc power amps that just happen to share the same casework
The M6si has 220wpc. It has very low distortion, outstanding noise ratio and extremely flat frequency response. Its inputs are phono (MM/MC), 4 line level, 1 balanced XLR and 1 USB 'B' up to 24bit 96kHz asynchronous.
The M6 combination of high power, high current and extraordinary stability means that it can drive any loudspeaker with ease.
In use it is hard to hear any practical difference between the M6si and other much more expensive amplifiers. In proper blind listening comparisons, the M6si performs incredibly well. If we sound rather enthusiastic it's because we are.
M6si In Brief
- 220WPC
- Excellent technical performance
- Amazing load driving ability, unconditional stability will drive any loudspeaker
- Wide range of useful inputs including asynchronous USB and switchable MM / MC Phono
- Preamp output
- Internally it is a separate preamp with two independent monobloc power amps; effectively a separates system in a box
- Excellent, hunky build quality
Tech Specs
Amplifier
Power output: 220 Watts per channel into 8 Ohms
THD (+ noise): <0.007 % typical 20Hz - 20 kHz
Signal to Noise Ratio: >107dB 'A' - weighted
Frequency Response: +0, –0.1dB, 10Hz to 20 kHz
Inputs
4x Line Level RCA
1x Line Level XLR Balanced
1x USB type 'B' connector - asynchronous data stream at up to 24-bit/96kHz
1 x switchable phono input
Trigger in
Phono Input
Sensitivity: 3mV nominal (MM), 0.4mV nominal (MC)
Signal / noise ratio: >84dB 'A'-weighted
Input impedance: 47k Ohms (MM and MC)
Frequency response: RIAA/IEC ±0.5dB 20Hz-20kHz
Outputs
Trigger out
Fixed, line level output
Variable, preamp output
Weight
Dimensions - WxHxD (mm): 440 x 125 x 400
Dimensions
Weight (unpacked / packed): 16.6 kg/ 21.3 kg
=AZVkYqNfDZhKiiL1MaMVJniv9zBBmKcPHVDsiH1QD6v30UZh7UuzuVPWqSGSUO2R2566qtNfTJtrY2rVx3c3ZgxiPo4nlyWer5QDwIiJo6zARispD5WuA7rX89Jit2a-3Ac&__tn__=-]K-R]https://www.facebook.com/KSAVSOLUTION?mibextid=ZbWKwL
=AT3Y48wCQANuK7-AUn0lr2SsMTIW7FHlavI8qYbLpfMGjy7vgLpb3qS0B4tJIT8uE241MSn3KEq_pcwSjpFL9MTHdYK4lBEiF1M5MJKJCycFV9_jJTHeuGGyLqg4SXUjY4DYCz8VAx28z7ACOytb8uiZusk18g]019-400 4551[url=https://servimg.com/view/14263739/243]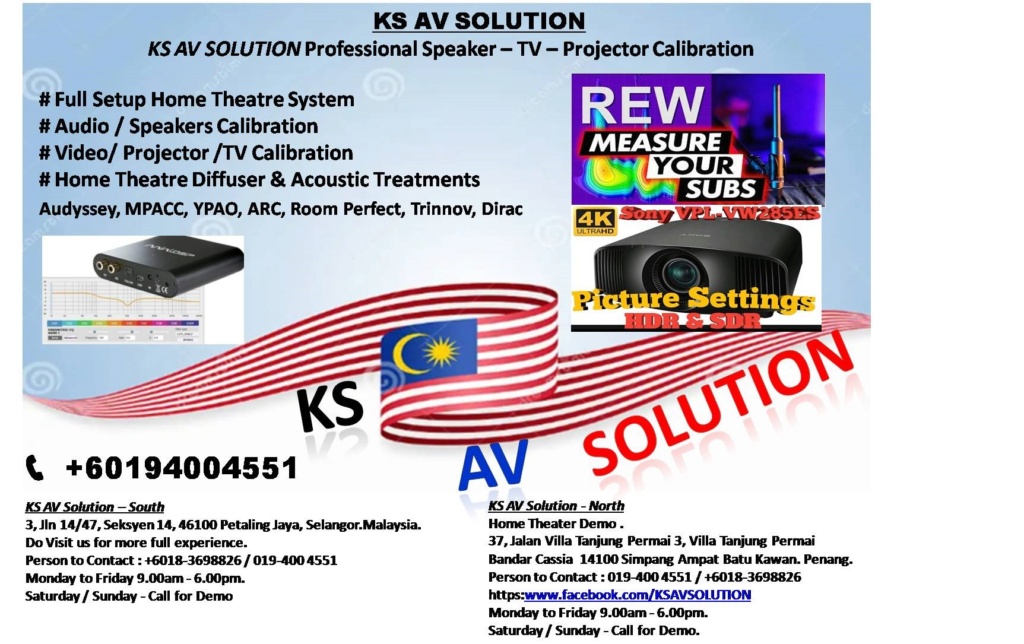 [/url]

Kalai7275

Regular





Number of posts

: 87


Age

: 46


Location

: Malaysia


Registration date :

2009-03-05



Similar topics
---
Permissions in this forum:
You
cannot
reply to topics in this forum