Item: KECES Audio S300 Power Amplifier
Condition: 9/10. Item is in pristine condition. No dents or scratches. Comes with original box packaging. Like buying new. New is RM11,299.00
Price:
RM7500
RM7200 or swap/topup
Can Trade-In your Amplifier
CD Player/Speakers/Etc
Contact: 012-3816611
Wasap.my/60123816611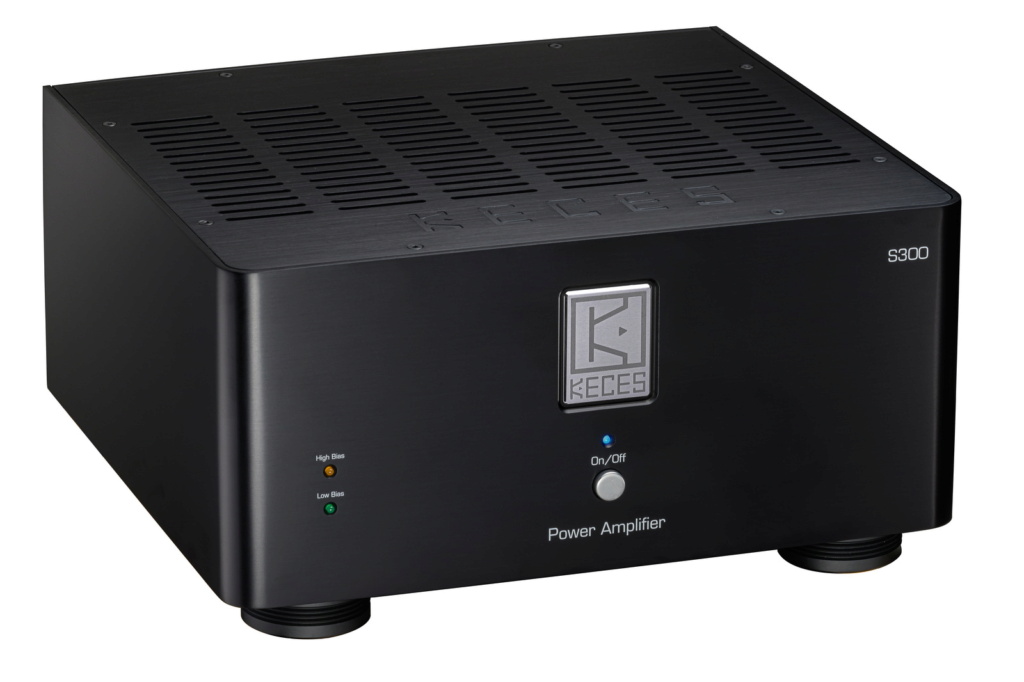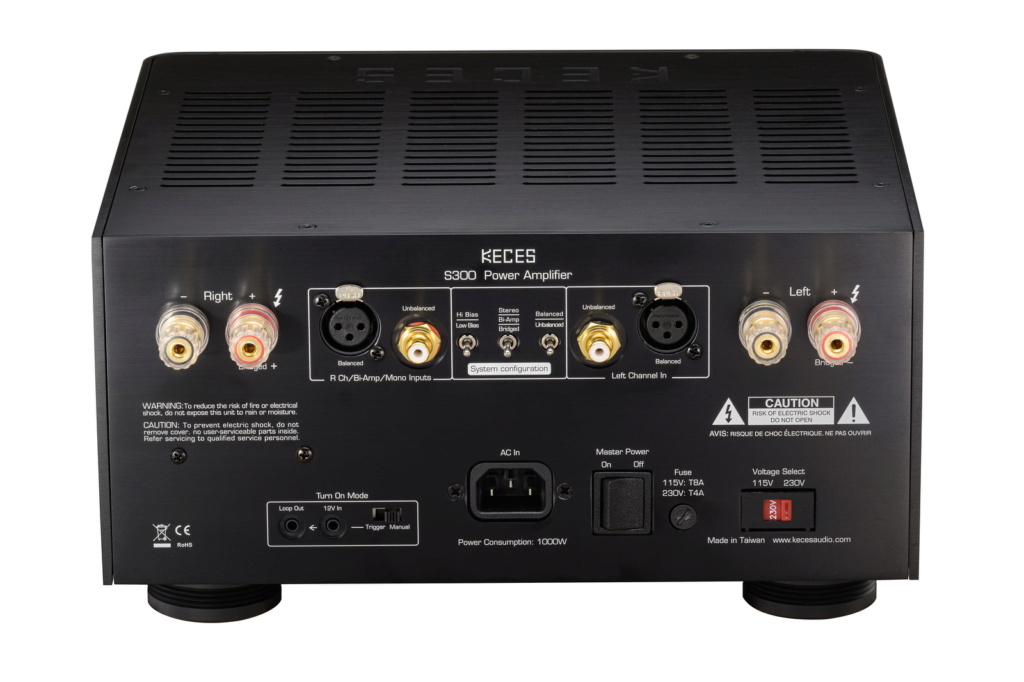 Keces Audio brings us a killer of a power amplifier. It turns out to be so good, we couldn't resist it. We normally only sell accessories, but we make an exception for this great amplifier. From its rock solid bass to the finely tuned mids and high frequencies, it's all combined into this amplifier. It puts out tremendous power - it sounds a lot more powerful than the specs may suggest. Even very demanding loudspeakers (electro- and magneto-static) will be driven with ease! We seldom saw such a high performance amplifier at this price.
No matter how you look at it, all components inside and out are of perfect quality. The case is made of beefy 4 mm thick brushed, anodised aluminum, the huge custom made toroidal transformer is two times more powerful than strictly necessary and has multiple separate windings for each channel. The electronics are kept cool by two enormous heat sinks while all in- and outputs are beefy and of very high quality.
This versatile amplifier can be set up to meet very different demands. In the first place, it has both symmetrical XLR style inputs as well as the traditional unbalanced phono-type inputs. A simple switch is used to choose between these inputs. In the second place, the outputs can be switched from stereo operation to bi-amp to mono BTL (bridge) operation, in this mode the amplifier puts out a tremendous 410 Watts of continuous power, which may be useful to drive power hungry speakers. The mono block configuration is simply a must, giving you even more tranquility and dynamics, with improved musicality.
The sound is neutral, no part of the frequency spectrum is emphasized. Its sound is fast, with great sound staging and a rock solid bass that seems to have no bottom at all. Mids and highs are transparent but musical at the same time, without any hint of harshness. You'll find yourself just listening to your music, without being a sceptical audiophile.
Specifications
- 2 X 130 W @ 8 Ohm and 2 X 225 W @ 4 Ohm RMS power
- Class A/AB operation with 5 W(!) class A power
- Can be used as a 410 W mono block amplifier (bridge mode)
- Damping factor 1500(!)
- RCA and XLR inputs (fully balanced)
- JFET input and MOSFET driver stage
- Direct coupled signal path (without caps)
- Far overdimensioned 1200 VA Toroidal power transformer
- Independent secondary windings for each channel, separated for input, driver and output stages
- 65,600 µF Rubycon filter caps for output stages
- Dual mono design
- Output DC servo & relay protection circuit
- Overload and over temperature protection
- 4 mm aluminum housing; fully shielded against EMI/RFI interference
- Radiation free to prevent polluting other equipment
- Power bandwidth 5 Hz - 160 kHz
- Weight 14 kg
- Dimensions 300x279x133 mm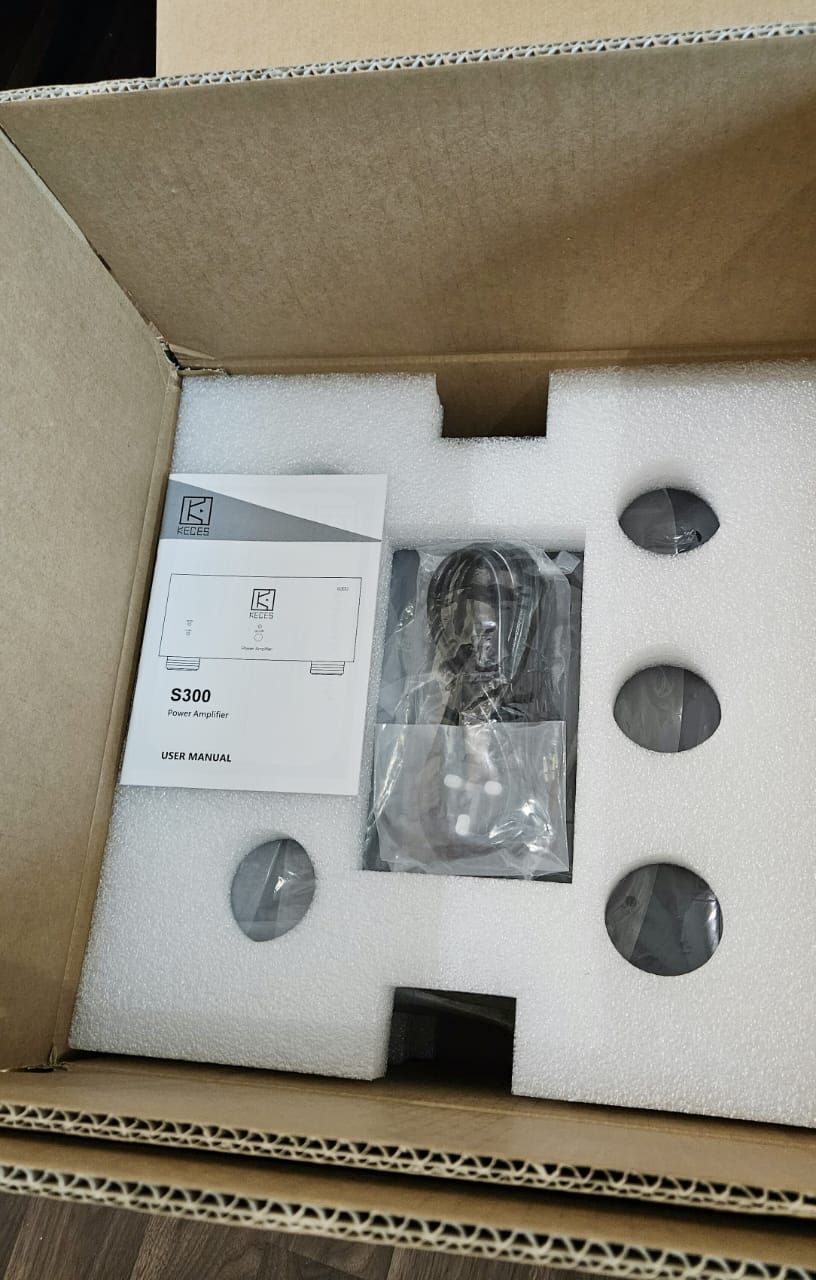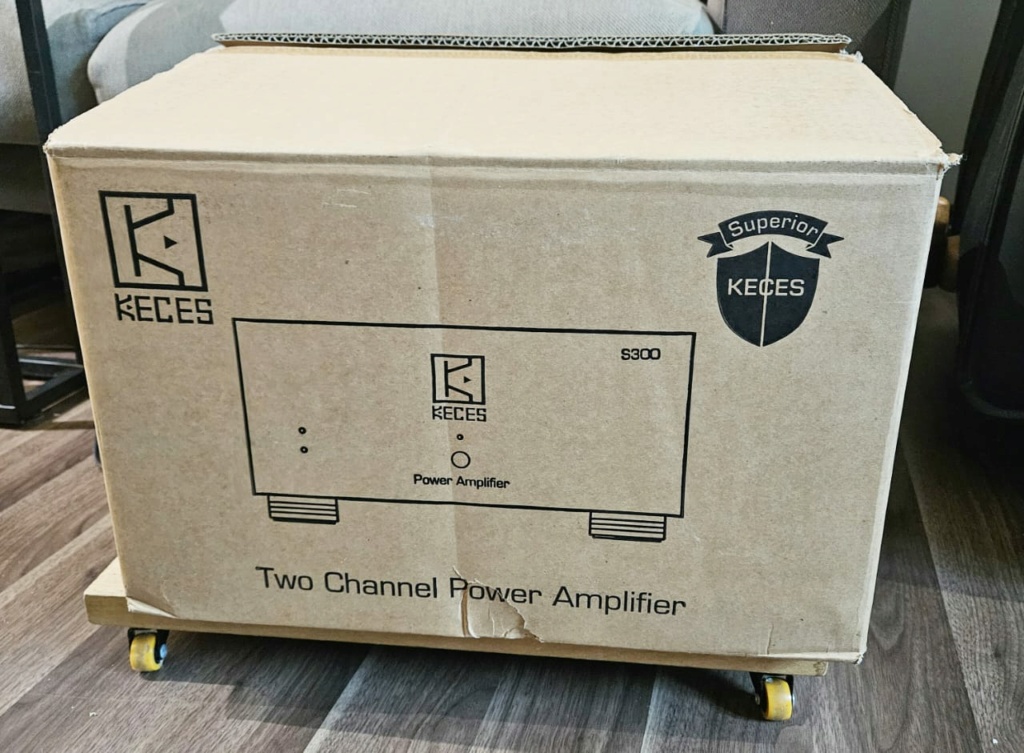 Website:
https://soundnews.net/.../keces-s300-power-amplifier.../
https://positive-feedback.com/.../keces-s300-power.../
https://www.kecesaudio.com/S300.html
SEE ALL MY AVAILABLE ITEMS HERE:
https://www.carousell.com.my/u/hifijunction/
https://www.carousell.com.my/u/hifijunction/
https://www.carousell.com.my/u/hifijunction/
Thank you
---
Permissions in this forum:
You
cannot
reply to topics in this forum