New Model arrived.
The Laser level alignment helps to identify the misalignment of various HIFI gears such as speakers, rack, equipment, diffusers including the emperor chair sitting position. It can be used to check the following :-
1. speaker sepration and toe in.
2. rack and gear centre line and leveling
3. differers and other equipment leveling and equal placement
4. locate emperor sweetspot seat
The setup is straight forward and once correctly setup, off the room light, and it will display the 4 vertical lines at 90degree aparts, a bottom spot and a horizontal line. The bottom spot is used to locate the laser tool as a reference point. The laser will display 1 cross line at the front which can be adjust up and down. you can use this cross line or the front vertical line to check the separation distance between yr rack, speakers, diffusers or TV , etc that is located in the room/hall. The horizontal lines can be brought up and down using the lever on the laser stand, thus assist in checking the equpment rack and speaker levelling. Once in a while, or when the gears or chair is shifted, you can use this tool to bring in back to its absolute spot.
Item exstock subject to prior sales
price : RM 375 ex KL
contact : pm /
[You must be registered and logged in to see this link.]
The laser tools comes with steel carrying case, Aluminium adjustable stand (2 step), glass and marker.
4Vertical line, 1 bottom dot and 1 horizontal line
Purpose :
Electronic self-leveling, wide leveling range, high precision and stability.Indoor and Outdoor level alignment.
For HIFI, e.g. speaker placement, toe in measurement, sitting position marking
, etc. Explanation will be given.
Specifications:
•Laser Wavelength: Vertical & Horizontal 5 x 635nm; Down point 1x650nm
•Emit Angle: Vertical line≥110°, Horizontal line≥120°
•Working Range: 10m; 50m (with detector)
•Self Leveling Range: Approx. ±2.5°
•Horizontal Precision: ±1mm/5m
•Vertical Precision: ±1mm/5m
•Cross Error: 90°±60"
•Down Point: ±1 mm/1.4m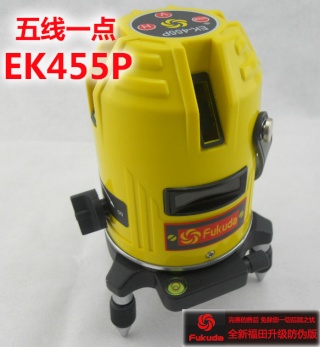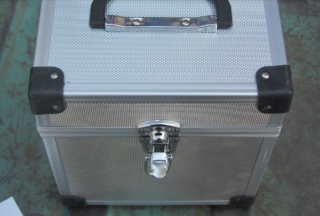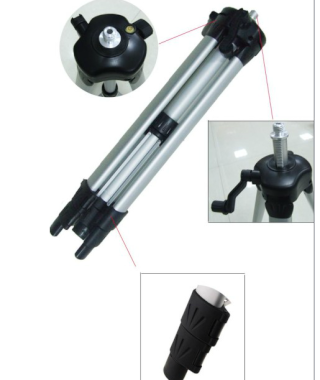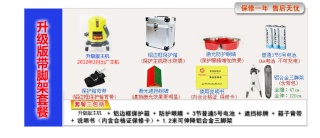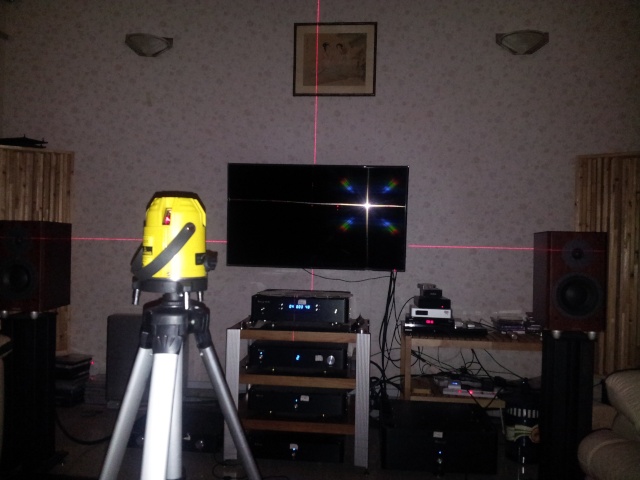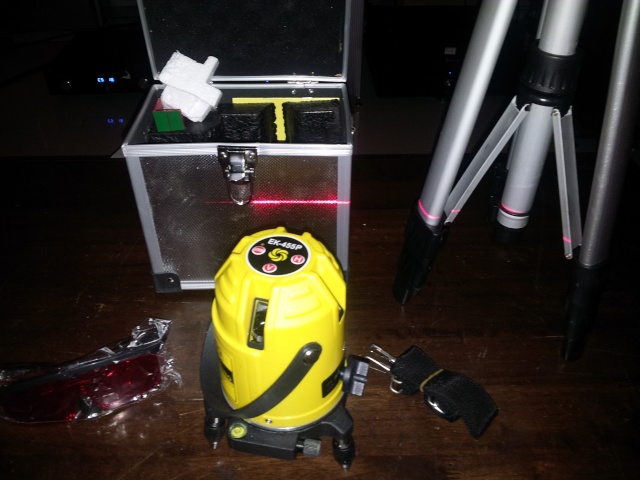 Last edited by kakibook on Fri Apr 04, 2014 10:42 am; edited 1 time in total

kakibook

Dealer\Reseller\Trader\Service Provider





Number of posts

: 398


Age

: 48


Location

: Selangor


Registration date :

2009-07-19




kakibook

Dealer\Reseller\Trader\Service Provider





Number of posts

: 398


Age

: 48


Location

: Selangor


Registration date :

2009-07-19




kakibook

Dealer\Reseller\Trader\Service Provider





Number of posts

: 398


Age

: 48


Location

: Selangor


Registration date :

2009-07-19




kakibook

Dealer\Reseller\Trader\Service Provider





Number of posts

: 398


Age

: 48


Location

: Selangor


Registration date :

2009-07-19




kakibook

Dealer\Reseller\Trader\Service Provider





Number of posts

: 398


Age

: 48


Location

: Selangor


Registration date :

2009-07-19




kakibook

Dealer\Reseller\Trader\Service Provider





Number of posts

: 398


Age

: 48


Location

: Selangor


Registration date :

2009-07-19




kakibook

Dealer\Reseller\Trader\Service Provider





Number of posts

: 398


Age

: 48


Location

: Selangor


Registration date :

2009-07-19




kakibook

Dealer\Reseller\Trader\Service Provider





Number of posts

: 398


Age

: 48


Location

: Selangor


Registration date :

2009-07-19



Similar topics
---
Permissions in this forum:
You
cannot
reply to topics in this forum