Selling a Bergmann Magne Air Bearing Turntable in White Velvet/Anthracite, comes in all original parts such as Linear Tracking Air Bearing Tonearm and Airsupply however it does not come with cartridge. Whatsapp if interested! 
PLEASE READ THE DESCRIPTION, BEFORE COMMENTING ANYTHING. PRICE WILL BE STATED HERE. PERSONALLY WHATSAPP ME IF INTERESTED IN BUYING OR YOU HAVE ANY QUESTIONS. BRIEF DESCRIPTION OF THE TURNTABLE WILL BE WRITTEN HERE.
RESERVATIONS CAN BE MADE, ONCE FULL PAYMENT IS PAID OR A DEPOSIT OF 50% THANK YOU!
Description: 
Magne is a fully airbearing turntable with lineair tracking airbearing tonearm.
The platter - centred by a spindel - floats on an air film. Magne turntable and tonearm is extremely simple to adjust and operate. The airsupply is equiped with condence- and dustfilters, and reservoirs to obtain dry, clean and smooth airflow. Further more the air supply is so noiseless, that it can be placed in the listening room.
Linear tracking airbearing tonearm:
In the design of the tonearm, we stay to our idea of simplicity: As few parts and assemblies as possible, to avoid resonances. The armtube is traditional for Bergmann tonearms- well considered construction in few parts, made as a double tube construction, with damping in between the tubes. All parts are assembled by 2 component epoxy – simple and vibration free design to secure as pure and coherent reproduction. 

The tonearm wire is- as usual in Bergmann tonearms- in one length from cartridge clips to the connector. 
These minimalistic design features makes an optimum signal transmission, from the stylus tip to the phono stage, and leads to an unmatched transparent and spaciousness sound stage with the right timbre and musical information.
Counterweight is decoupled from the arm- again to avoid any resonances.
In addition, the set-up of the tangential tonearm is entirely uncomplicated, and probably the easiest tonearm to set up. 
Airsupply:
The air pump must deliver an even, clean and dry air flow.
The impulses from the pump are absorbed in an encapsulated reservoir. This results in an even airflow to the air bearing and tonearm. The air supply is mounted with a filter, which prevents dust particles in entering the system. This filter is replaceable when necessary.
The pump is an oil free, long life unit, which do not require much maintenance. 
Specifications: 
Turntable:
- Airbearing design
- Record flatten by a puck
- DC motor, Beltdriven
Plith:
Solid high density composite material
Platter/Bearing: 
Aluminium Platter/ Polycarbonate mat, floats on air
Centered by steel spindel/ hardweared low friction polymer bearing
Platter weight:
5.5 kg

Subplatter:
Aluminium
Weight: 1.5kg

Dimensions:
440 x 495 x 165 (D x W x H)

Total weight:
18,5 kg
Tonearm:
Linear tracking airbearing tonearm.
Aluminium/carbon.
Armtube damped inside.
Counter weight decoupled from armtube.
Adjustments: VTA, overhang, leveling.
Wire:
High quality copper litz.
Clips:
Gold plated copper.
Connectors:
RCA, XLR, DIN.
Effective mass: 11g.
Powersupply
Separate plug-in power supply.
33 & 45 rpm. Speed finetuning.
Airsupply:
Silent, clean, dry and smooth airflow. Replaceable filter.
Dimensions:
330 x 150 x 160 (D x W x H)
Reviews:
http://www.audiophilia.com/reviews/2016/2/1/bergmann-audio-magne-turntable
https://www.inner-magazines.com/audiophilia/bergmann-audio-magne-turntable/
http://www.the-ear.net/review-hardware/bergmann-audio-magne-turntable-and-arm
Condition: 9/10
Selling Price: RM 27,000
Whatsapp: +60164221082/+60124278800
(Click Images Below to View Full Picture)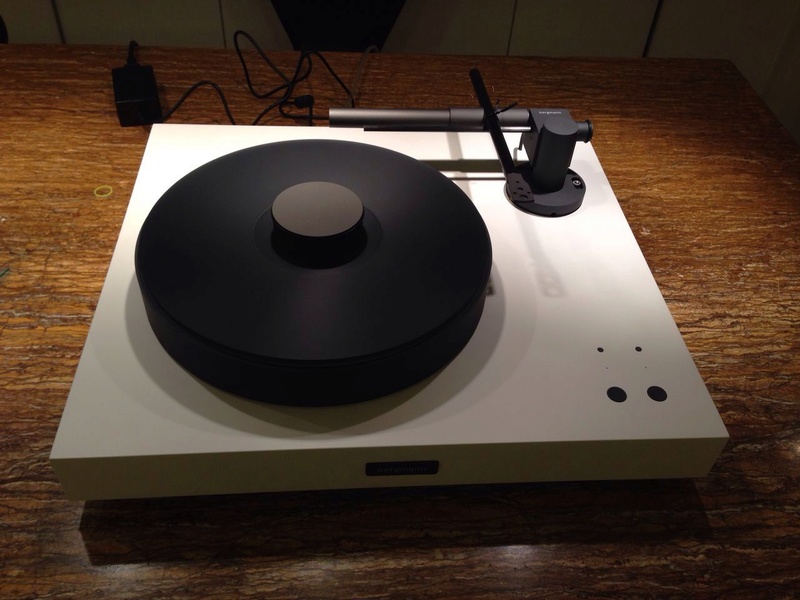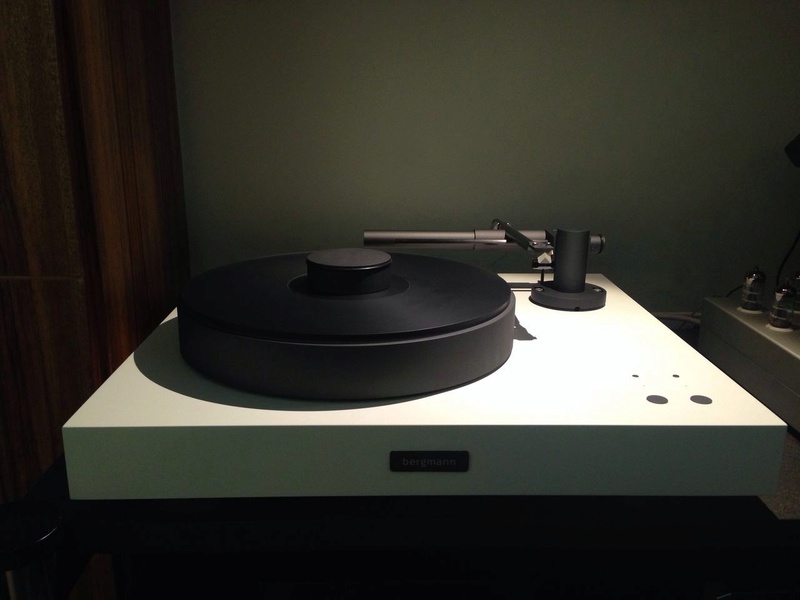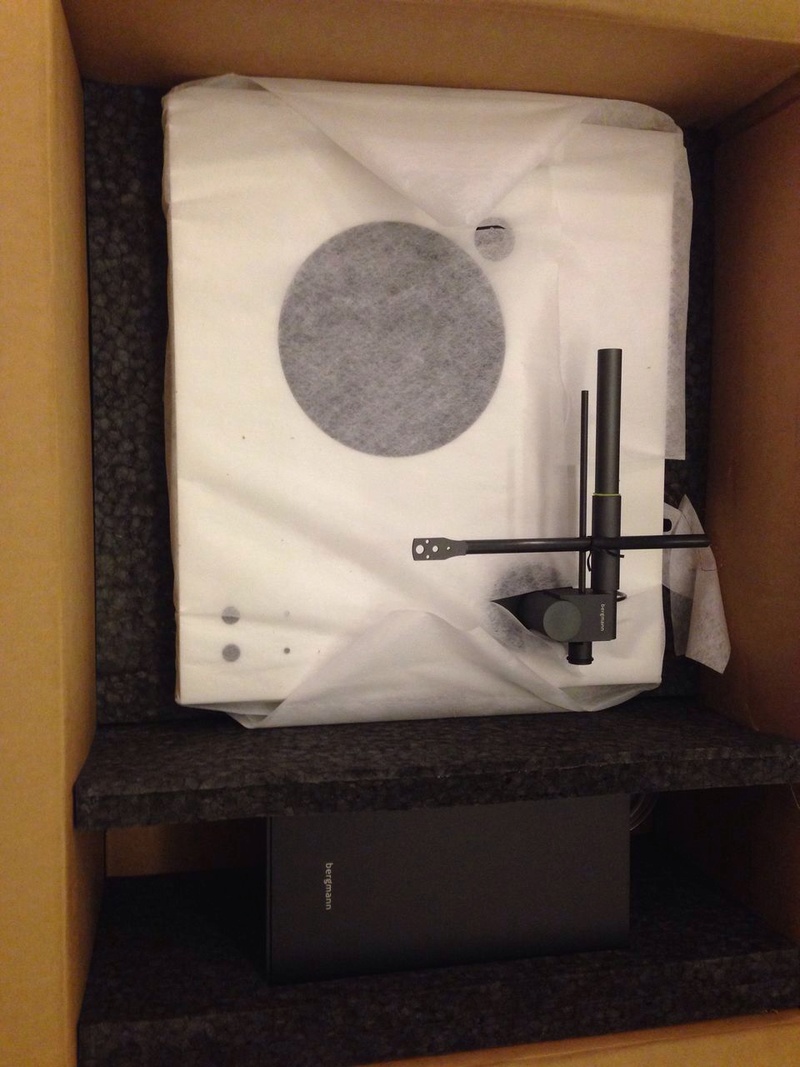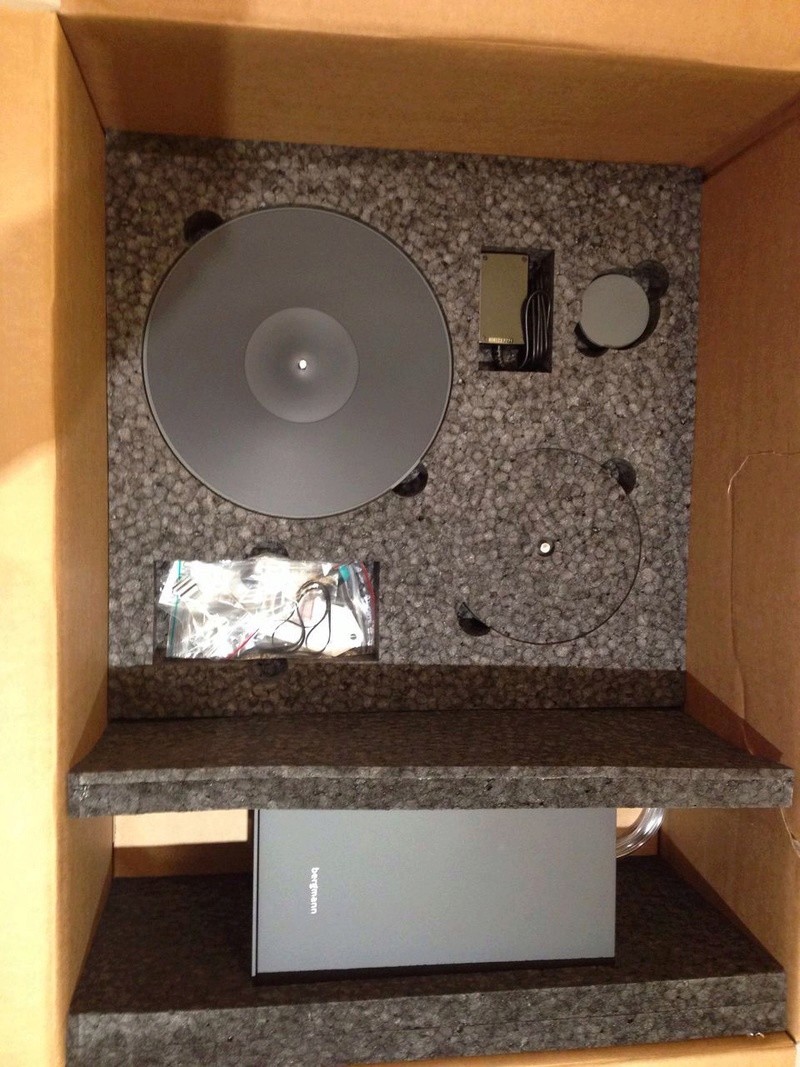 cliffwong90

Frequent Contributor





Number of posts

: 171


Age

: 28


Location

: Kuala Lumpur


Registration date :

2017-04-23




cliffwong90

Frequent Contributor





Number of posts

: 171


Age

: 28


Location

: Kuala Lumpur


Registration date :

2017-04-23




cliffwong90

Frequent Contributor





Number of posts

: 171


Age

: 28


Location

: Kuala Lumpur


Registration date :

2017-04-23




cliffwong90

Frequent Contributor





Number of posts

: 171


Age

: 28


Location

: Kuala Lumpur


Registration date :

2017-04-23



Similar topics
---
Permissions in this forum:
You
cannot
reply to topics in this forum