NAD D3020 V2 + Monitor Audio Monitor 50 Hi-Fi System Package
Brand New. Now Selling At RM3,199. Free Shipping Within West Malaysia.
Please visit [You must be registered and logged in to see this link.] find out more products for sale at very special price...
NAD D3020 V2 Hybrid Digital DAC Amplifier
The original NAD 3020 introduced a generation of music lovers to true high-fidelity sound. In the 1970's, over a million people rediscovered their music when they placed a NAD 3020 between their turntable and loudspeakers. This little gem outshined amplifiers costing 10 times more with its big, warm, detailed sound. Today, the source is more likely to be a computer or smartphone than a turntable, but the ability to choose speakers that perfectly suit one's taste is still a compelling argument for upgrading to an NAD amplifier. The D 3020 starts with the original NAD 3020 concept and brings it straight into the 21st century using the latest high-speed digital technology. Now with V2, we have refined the looks and added a Phono input for vinyl playback.
Reinventing an Icon
By adapting to today's media sources and using state-of-the-art digital technology for the new world of digital music, the D 3020 puts a completely modern spin on a revered icon. The original designer of the 3020, NAD's Director of Advanced Technology, Bjorn Erik Edvardsen, has been pivotal in developing the D 3020 for the new digital generation. Offering an excellent quality 24/192 DAC with 8 channels mixed to 2 for improved resolution, the D 3020 V2 represents the same kind of value-bending innovation that gave the original 3020 its legendary overachieving phono stage.
More Connected
The D 3020 offers inputs for your digital and analogue sources. Coaxial and optical inputs allow many different digital sources to be connected, from CD and DVD players, to set top boxes, media streamers like AppleTV, or satellite and cable receivers. There are also analogue inputs including a sophisticated MM Phono input. Far from just another set of sockets, this Phono stage includes highly accurate RIAA equalization, an Infrasonic Warp Filter, and features both high overload margins and extremely low noise. With V2 we've also added a PreOut for increased connectivity in the output stage.
Power that Delivers
Power output may sound small at 30W per channel, but like all NAD amplifiers this is very misleading, as a properly designed 40W amplifier can sound superior to a 100W amplifier from a lesser brand. With its very small form factor, the D 3020 will astound many for its ability to drive difficult loudspeakers to satisfying levels without adding noise or distortion.
Real World Performance
NAD rewrote the rules for amplifiers when designing the original 3020. Instead of letting laboratory test equipment have the last word, we made sure that we could properly drive real loudspeakers with real music for the real world. The D 3020 lives up to this promise through a unique implementation of NAD PowerDrive™ developed by Edvardsen, that allows low impedance drive (current) and high dynamic power (voltage) at vanishingly low distortion levels. This refinement of PowerDrive combined with a precision soft clipping circuit, lets the D 3020 sound even more powerful than it already is. An innovative Bass EQ circuit helps small speakers sound big without overdriving or damaging ported woofers.
Stream with Bluetooth
The D 3020 V2 delivers the convenience of wireless streaming with its Bluetooth® capability. Stream all your music from a smartphone, tablet, or laptop. The D 3020 even supports the highest audio quality Bluetooth, aptX®, which is becoming ever more popular for its excellent sound quality and low power consumption compared to Wi-Fi.
Mean and Green
The D 3020's highly efficient design wastes less energy, requiring only 20% of the power needed by traditional Hi-Fi amplifiers. It's like trading in a gas guzzling car for a hybrid vehicle. Standby power consumption is a miniscule <0.5W. NAD has taken amplification to new lows, with lower distortion, lower noise, and lower power consumption. NAD's major focus is to find new technology that improves musical performance while consuming less power and using fewer non-renewable resources in manufacturing.
Monitor Audio Monitor 50 Bookshelf Speaker
The compact Monitor 50s are designed to be placed in a bookshelf type environment and they deliver a surprisingly powerful performance for such small speakers. Their orange driver cones ensure that they will bring fun and function to any situation.
The Monitor 50's modern square cabinets complement the 51/2" MMP II drivers and 25 mm black C-CAM tweeters. By placing the tweeters in the top corner of the speakers, Monitor Audio has been able to reduce the size of the cabinet and give a unique appearance.
The compact dimensions, driver technology and rear port allow the speakers to perform in the most confined locations. As the cabinet is rear ported, the output is well damped and is suitable for placement close to a wall. A single set of high quality gold plated binding posts provide the connections for a suitable amplifier. The Monitor 50s certainly sound bigger than they look.
Monitor Key Features



Classic Monitor Audio speaker design with a playful twist




Orange translucent MMP II (Metal Matrix Polymer) driver cones – adds a stylish touch




High overall impedance (8 ohms) – easy to drive with lower power amplifiers




Black C-CAM (Ceramic-Coated Aluminium Magnesium) dome tweeter – derived from Monitor Audio's award-winning Bronze series



Creative use of 51/2" and 61/2" drivers have delivered a compact bookshelf, floorstand model together with larger bookshelf and floorstander to complement larger rooms and higher power applications


HiVe II (High Velocity, Low Noise Reflex Port) technology – for an improved transient response and tighter bass, due to smoother airflow




Black, white or a walnut finish, with contrasting grey baffle




Outrigger feet on floorstanding models deliver a sleeker appearance, takes up less floor space and improves stability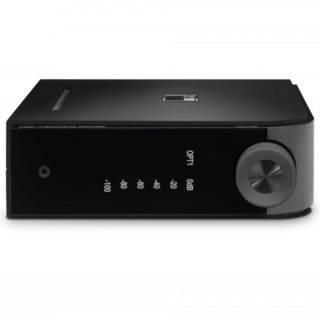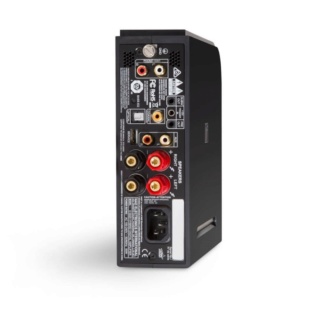 Interested please feel free to contact:
Peter  012-2536225

Fong   016-3098668
Business hour:
MONDAY - 10AM-7PM
TUESDAY - 10AM-7PM
WEDNESDAY - CLOSED(PASAR MALAM)
THURSDAY - 10AM-7PM
FRIDAY - 10AM-7PM
SATURDAY - 10AM-7PM
SUNDAY - 1PM-6PM
PUBLIC HOLIDAY - 1PM-6PM
Style Online Store 24Hous
Location:
STYLE LASER AUDIO SDN BHD
No.148, Jalan Cerdas, Taman
Connaught, Cheras 56000 Kuala Lumpur
( NEXT TO ALLIANCE BANK )
We buy in your old items in CASH!!
Got something keep at home but seldom use or planning to upgrade?
Items that we buy:
Subwoofer

Integrated Amplifier

Speaker

CD player
AV Receiver
Please Whatsapp the item photo to me and get the price immediately, once confirmed the deal, we will pick up your item from you and pay you in cash.


Please visit [You must be registered and logged in to see this link.] find out more products for sale at very special price..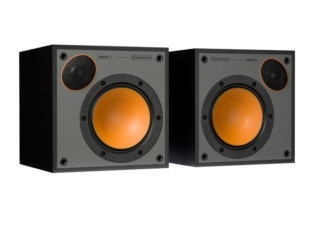 NAD D3020 V2
PREAMPLIFIER
LINE INPUT/PRE OUT
THD (20 Hz – 20 kHz)
<0.01 % at 2 V out
Signal-to-Noise Ratio
>106 dB (IHF, A-weighted, ref. 500 mV out, unity gain)
Channel separation
>80 dB (1 kHz)
>70 dB (10 kHz)
Input impedance (R and C)
56 kohms + 100 pF
Maximum input signal
>5.5 Vrms (ref. 0.1 % THD)
Output impedance
200 ohms
Input sensitivity
113 mV (ref. 500 mV out, Volume maximum)
Frequency response
±0.2 dB (20 Hz – 20 kHz)
Maximum voltage output – IHF load
>4 V (ref. 0.1 % THD)
Bass EQ
6.0 dB at 80 Hz
PHONO INPUT/PRE OUT
THD (20 Hz – 20 kHz)
<0.015 % at 2V out
Signal-to-Noise Ratio
>82 dB (200 ohms source, A-weighted, ref. 500 mV out)
>76 dB (MM cartridge source, IHF; A-weighted, ref. 500 mV out)
Input sensitivity
1.15 mV (ref. 500 mV out, Volume maximum)
Maximum input signal at 1kHz
>90 mVrms (ref. 0.1 % THD)
Frequency response
±0.3 dB (20 Hz – 20 kHz)
Note: The RIAA response is consistent with a pre-emphasis that is rolled off at 50kHz by a second order filter, such as used in Neumann cutting lathes.
LINE INPUT/HEADPHONE OUT
Signal-to-Noise Ratio
>96 dB (32 ohms load; A-weighted, ref. 500mV out, unity gain)
Frequency response
±0.3 dB (20 Hz – 20 kHz)
Output impedance
100 ohms
Maximum headphone output
6.8V (300 ohms load)
GENERAL SPECIFICATIONS
LINE INPUT/SPEAKER OUT
Continuous output power into 4 and 8 ohms
30 W (ref. 20 Hz-20 kHz at 0.1% THD, both channels driven)
THD (20 Hz – 20 kHz)
<0.01 % (at 1W, 4 and 8 ohms)
Signal-to-Noise Ratio
>98 dB (A-weighted, 500 mV input, ref. 2.828 V out in 4 ohms)
Clipping power
>50 W (at 1 kHz 4 ohms 0.1 % THD)
IHF dynamic power
8 ohms : 60 W
4 ohms : 100 W
2 ohms : 150 W
Peak output current
>18 A (in 1 ohm, 1 ms)
Damping factor
>300 (ref. 8 ohms, 20Hz to 6.5kHz)
Frequency response
±0.3 dB (20 Hz – 20 kHz)
Channel separation
>75 dB (1 kHz)
>70 dB (10 kHz)
Input sensitivity
250 mV (for 40 W in 4 ohms)
Supports bit rate/sample rate
up to 24 bit/192 kHz
Standby power
<0.5 W
DIMENSION AND WEIGHT
Gross dimensions (W x H x D)
58 x 186 x 219 mm
2 5/16 x 7 3/8 x 8 5/8 inches
Net weight
1.4 kg (3.1 lbs)
Shipping weight
2.1 kg (4.6 lbs)
Monitor Audio Monitor 50 
2 Way
Frequency Response
55 Hz – 30 kHz
Sensitivity (1W@1M)
87 dB
Nominal Impedance
8 ohms
Maximum SPL
109 dBA
Power Handling (RMS)
70 W
Recommended Amplifier Requirements
15 – 70 W
Cabinet Design
Rear ported bass reflex with HiVe II port technology
Drive Unit Complement
1 x 51/2" MMP II bass mid-range
1 x 25 mm black C-CAM tweeter
Crossover Frequency
2.8 kHz
External Dimensions (Including Grille (H x W x D))
206 x 206 x 237.8 mm (81/8 x 81/8 x 93/8")
External Dimensions (Including Grille & Feet (H x W x D))
N/A
Weight
3.56 kg (7 lb 14 oz)
Thanks for viewing.
[You must be registered and logged in to see this link.]

stylelaser.com.my

Dealer\Reseller\Trader\Service Provider





Number of posts

: 575


Age

: 42


Location

: Cheras


Registration date :

2018-01-20



Similar topics
---
Permissions in this forum:
You
cannot
reply to topics in this forum