Item: Calyx Audio DAC 24/192 DAC Digital-to-Analog Converter with CLPS External Power Supply
Condition: 8.5/10. Item is in excellent condition. No dents or scratches.
" If neutrality, realistic & expansive sound stage is your forte, I doubt you can find another DAC that can really better it, even at three times the price of the Calyx plus a dedicated computer."
Price for both DAC + CLPS Power Supply: 
RM3800
RM2900
or swap/topup
Contact: 012-3816611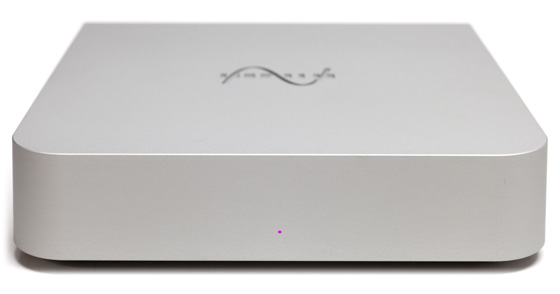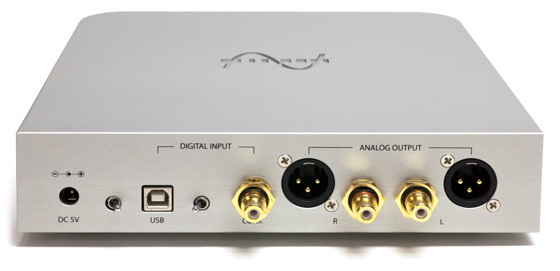 "A silver DAC from Calyx Audio, a Korean company that has evolved from making parts to now include its first complete component, caught my eye. Bernard
[*]
showed me a black sample that was built like a tank and felt like a brick. It runs off a wall mounted DC transformer or USB power and features the Sabre chip that is such a hot topic these days. I was so impressed I asked him to wrap it up for me."
Specifications
Type: Solid-state stereo DAC
D/A Converter: ESS Technology ES9018 Sabre Reference 32-bit DAC
Sample Rates: 44.1kHz to 192kHz
THD+N: 0.0005% @ 1kHz, 0dBFS
SNR: 125 dB, A-weighted, 2.2 Vrms
Channel Separation: 140 dB @ 1kHz, 130 dB @ 20kHz
Digital Inputs: USB and S/PDIF coax
Digital Input Resolution and Sample Rate
   USB : 24 bits / 44.1K, 48K, 88.2K, 96K, 176.4K, 192kHz
   COAX: 32 bits / 44.1K, 48K, 88.2K, 96K, 176.4K, 192kHz
Outputs: unbalanced RCA and balanced via XLR
Output Level: 2.2 Vrms (unbalanced), 6.8 Vrms (balanced)
Power Source: 5V 2A DC Adapter / USB
Dynamic Range: 123 [dB] @ 1kHz
Dimensions: 220 x 220 x 45 [mm]
Weight 10 lbs
Price (Canada): DAC 24/192 $1799 
CLPS power supply $419
(USA) DAC 24/192 with CLPS power supply $1950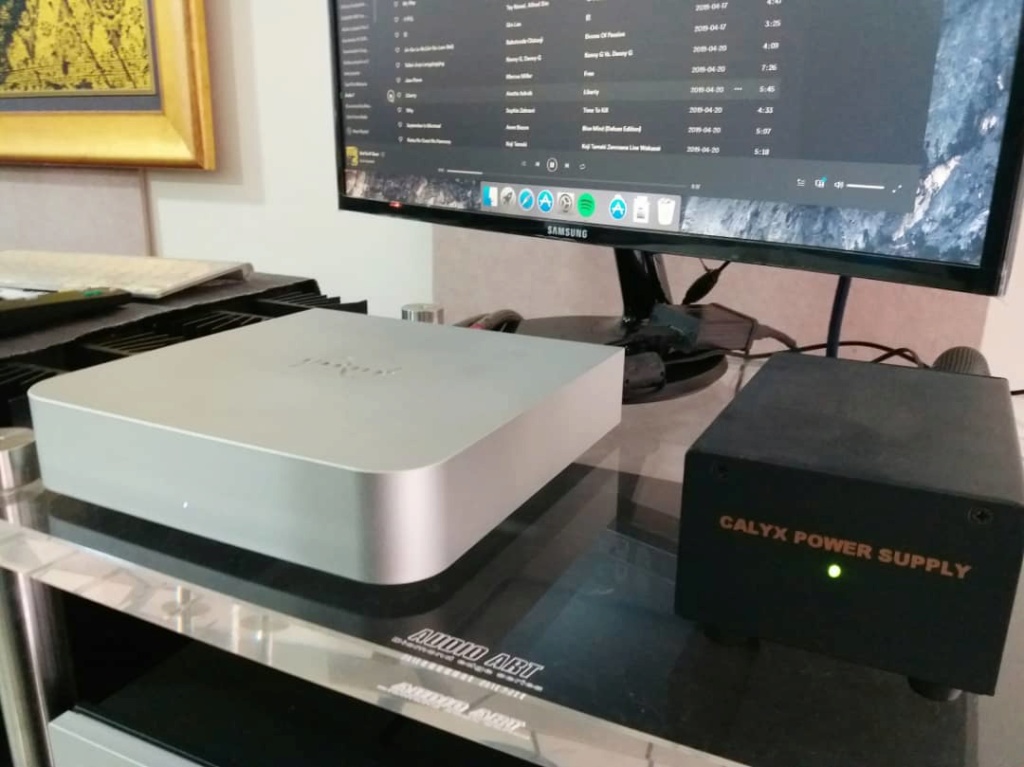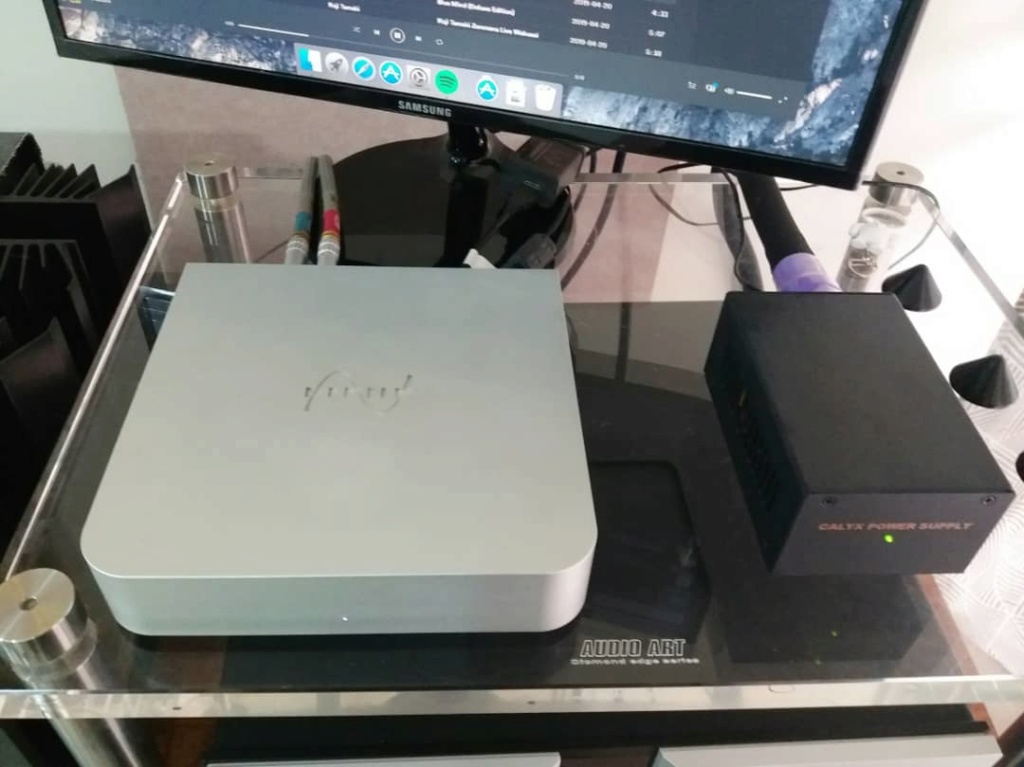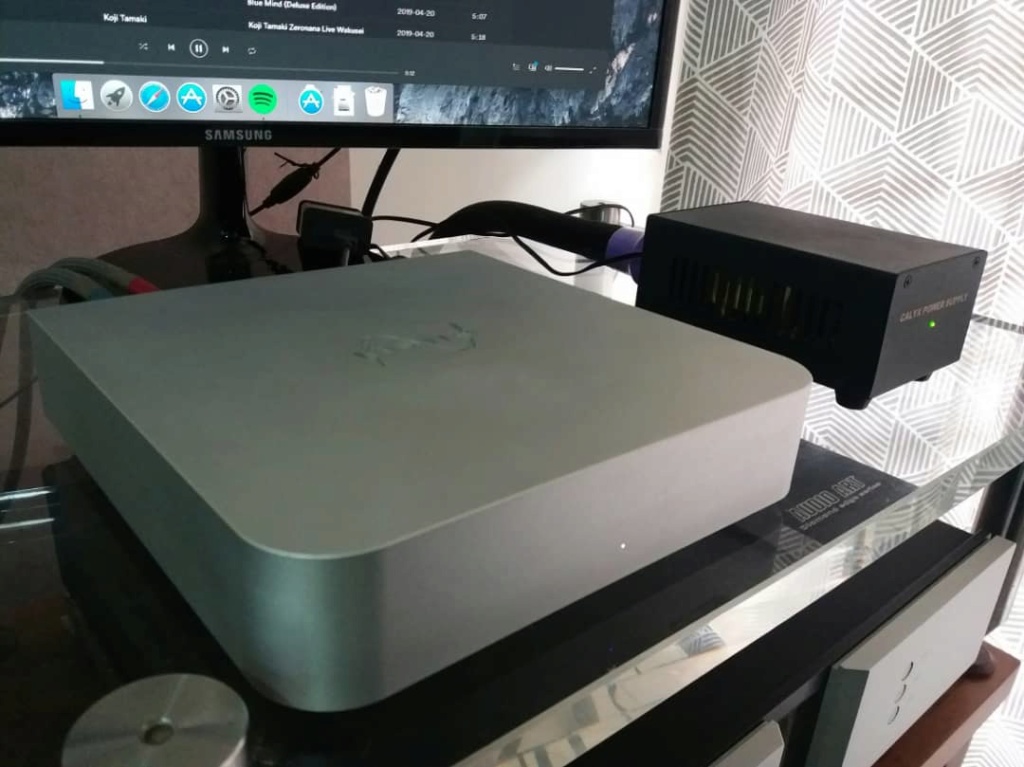 Websites:
https://www.remusic.it/EN/Digital-Analog-Calyx-DAC-24192-digital-processor-2b89b200
[url=http://www.stereomojo.com/Calyx 24_192 DAC_/Calyx24192DACReview.htm]http://www.stereomojo.com/Calyx%2024_192%20DAC_/Calyx24192DACReview.htm[/url]
https://www.soundstagexperience.com/index.php/equipment-menu/347-calyx-audio-dac-24192-digital-to-analog-converter
http://www.enjoythemusic.com/magazine/equipment/0212/calyx_dac_24_192.htm
https://6moons.com/audioreviews/calyx3/1.html
VIEW ALL MY OTHER STUFFS BY CLICKING BELOW:https://my.carousell.com/hifijunction/https://my.carousell.com/hifijunction/https://my.carousell.com/hifijunction/
Thank you
Last edited by raymond88 on Thu Oct 17, 2019 12:21 pm; edited 3 times in total
---
Permissions in this forum:
You
cannot
reply to topics in this forum