Item: PS Audio Ultimate Outlet 20A High Current Power Conditioner
Condition: 8/10. Item is in excellent working condition.
Price: RM1300 or swap/topup. Will include in a FREE 20A hifi quality power cable worth RM300.
Contact: 012-3816611
Click here to Whatsapp: 
http://wasap.my/60123816611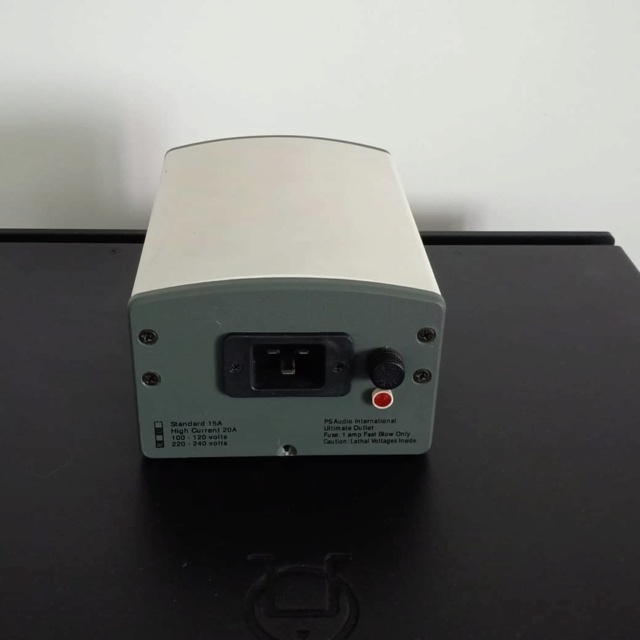 Features .............


Standard and High Current versions


Standard version for all video, small to medium power amps and source equipment.


High Current version for all large power amps or use as a reference for everything.


Lowers impedance by a factor of three


Reduces noise by up to 40 dB!


Improves both audio and video performance.


Stereophile's Accessory of the year!


Benefits .............


Improves depth


Enhaces soundstage


Protects from surges and spikes


Cleans the top end of any audio equipment


Video is dramatically improved


Provides isolation


Lowers the system's noise floor


Website:
http://www.highendnews.info/reviews/PS_Audio_Ultimate_Outlet.htm
https://www.ebay.com/itm/PS-Audio-Ultimate-Outlet-AC-Power-Line-Conditioner-High-Current-20A-/324062838093
https://www.stereophile.com/content/ps-audio-ultimate-outlet-ac-conditioner-page-2
VIEW ALL MY OTHER STUFFS BY CLICKING BELOW:https://my.carousell.com/hifijunction/https://my.carousell.com/hifijunction/https://my.carousell.com/hifijunction/
Thank you
---
Permissions in this forum:
You
cannot
reply to topics in this forum