Little known for speakers but Benchmark's SMS1 is a speaker that really performs. The SMS1 is sweet sounding with smooth highs and clear mids with a decent bass.
It has superb imaging without any of that unnecessary extended highs. 
This is one speaker that will happily rival the Harbeth M30.1 or M30.2 without having to pay such a high premium.
Don't take my word for it. Just read the review for yourself.
http://everythingaudionetwork.blogspot.com/2014/12/audiophile-speaker-review-benchmark.html?m=1
This particular unit is in very good condition.
Price:
RM6,500
 (firm)
Please PM if interested. TQ!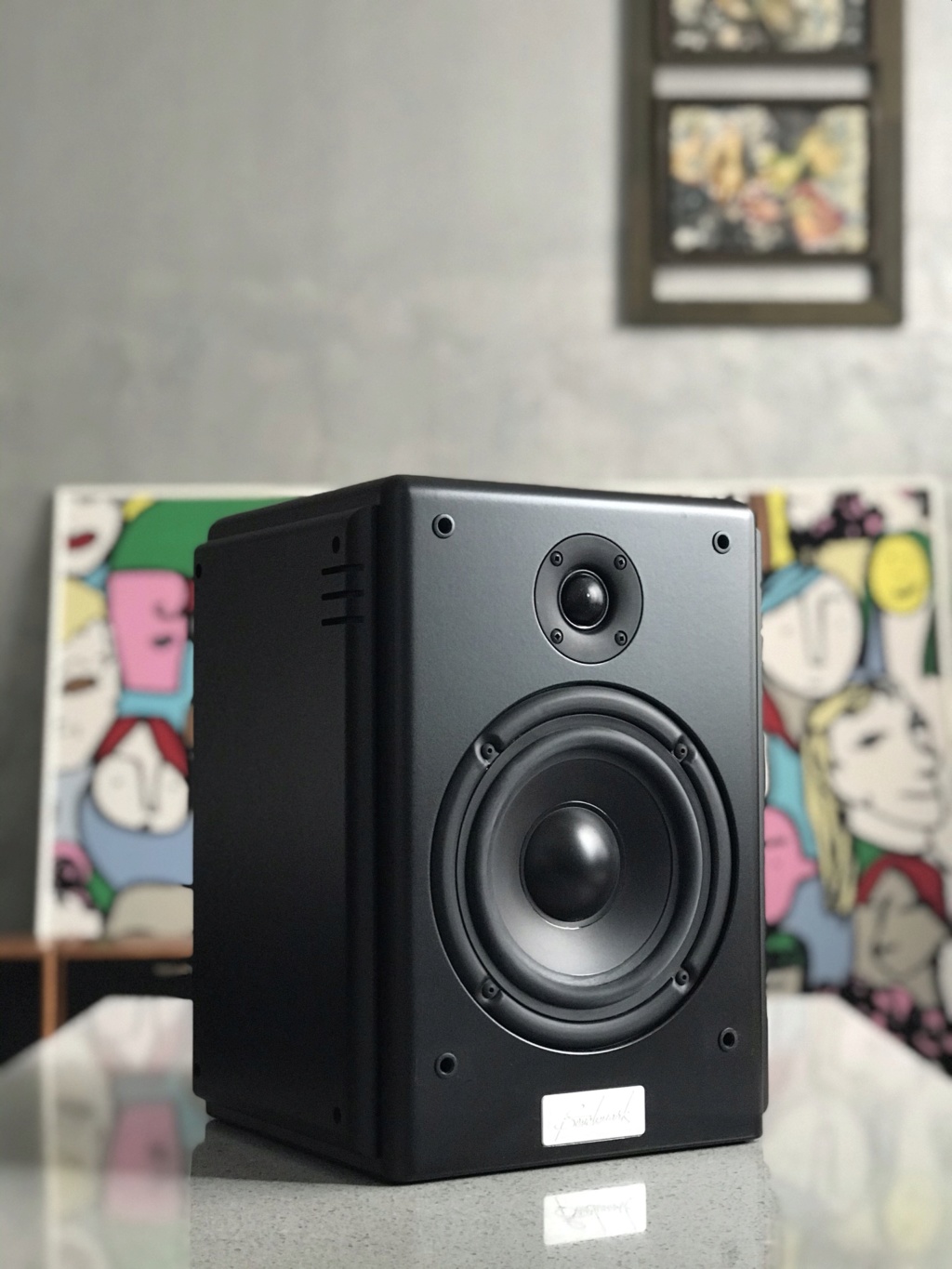 WillT

Frequent Contributor





Number of posts

: 223


Age

: 52


Location

: JayBee


Registration date :

2018-11-22

Character sheet
Source(s): Mytek Brooklyn Bridge
Amplification: Silbatone JL-107 & Audia Flight FLS10
Speakers: AudioSolutions Figaro M & Harbeth P3ESR ... Rythmik F12 sub



WillT

Frequent Contributor





Number of posts

: 223


Age

: 52


Location

: JayBee


Registration date :

2018-11-22

Character sheet
Source(s): Mytek Brooklyn Bridge
Amplification: Silbatone JL-107 & Audia Flight FLS10
Speakers: AudioSolutions Figaro M & Harbeth P3ESR ... Rythmik F12 sub



WillT

Frequent Contributor





Number of posts

: 223


Age

: 52


Location

: JayBee


Registration date :

2018-11-22

Character sheet
Source(s): Mytek Brooklyn Bridge
Amplification: Silbatone JL-107 & Audia Flight FLS10
Speakers: AudioSolutions Figaro M & Harbeth P3ESR ... Rythmik F12 sub



WillT

Frequent Contributor





Number of posts

: 223


Age

: 52


Location

: JayBee


Registration date :

2018-11-22

Character sheet
Source(s): Mytek Brooklyn Bridge
Amplification: Silbatone JL-107 & Audia Flight FLS10
Speakers: AudioSolutions Figaro M & Harbeth P3ESR ... Rythmik F12 sub



WillT

Frequent Contributor





Number of posts

: 223


Age

: 52


Location

: JayBee


Registration date :

2018-11-22

Character sheet
Source(s): Mytek Brooklyn Bridge
Amplification: Silbatone JL-107 & Audia Flight FLS10
Speakers: AudioSolutions Figaro M & Harbeth P3ESR ... Rythmik F12 sub



WillT

Frequent Contributor





Number of posts

: 223


Age

: 52


Location

: JayBee


Registration date :

2018-11-22

Character sheet
Source(s): Mytek Brooklyn Bridge
Amplification: Silbatone JL-107 & Audia Flight FLS10
Speakers: AudioSolutions Figaro M & Harbeth P3ESR ... Rythmik F12 sub



WillT

Frequent Contributor





Number of posts

: 223


Age

: 52


Location

: JayBee


Registration date :

2018-11-22

Character sheet
Source(s): Mytek Brooklyn Bridge
Amplification: Silbatone JL-107 & Audia Flight FLS10
Speakers: AudioSolutions Figaro M & Harbeth P3ESR ... Rythmik F12 sub



WillT

Frequent Contributor





Number of posts

: 223


Age

: 52


Location

: JayBee


Registration date :

2018-11-22

Character sheet
Source(s): Mytek Brooklyn Bridge
Amplification: Silbatone JL-107 & Audia Flight FLS10
Speakers: AudioSolutions Figaro M & Harbeth P3ESR ... Rythmik F12 sub



WillT

Frequent Contributor





Number of posts

: 223


Age

: 52


Location

: JayBee


Registration date :

2018-11-22

Character sheet
Source(s): Mytek Brooklyn Bridge
Amplification: Silbatone JL-107 & Audia Flight FLS10
Speakers: AudioSolutions Figaro M & Harbeth P3ESR ... Rythmik F12 sub



WillT

Frequent Contributor





Number of posts

: 223


Age

: 52


Location

: JayBee


Registration date :

2018-11-22

Character sheet
Source(s): Mytek Brooklyn Bridge
Amplification: Silbatone JL-107 & Audia Flight FLS10
Speakers: AudioSolutions Figaro M & Harbeth P3ESR ... Rythmik F12 sub


---
Permissions in this forum:
You
cannot
reply to topics in this forum