Revelation Audio Lab Precept II CryoSilver
Reference Power cable for Sale (Used) 2 meter
Excerpt from Revelation audio labs website reviews:
"The first thing that jumped out at me was how much fuller the sound became. There was an increase in air as well. This was most apparent with horns, in which the realism of the sound from the airiness, besides just tone, improved. And as much as it is difficult to define, and has become extremely cliché in the audiophile world, musicality took a big step up. The blackness to the sound enhanced, creating more precise imaging, and a further extension in depth. Dynamics, especially micro-dynamics, and the transient response all strengthened. These elements all helped better the attack, slam, and texture of the sound. All of the finger-work, strumming, and plucking on the acoustic guitar became more apparent, helping to display the guitarist's artisanship. Bass also tightened and the control truly intensified. Every note on the upright bass was clean and clear, while the bass drum was allowed to really show why it is also referred to as the 'kick' drum. Sustain remained perfect, allowing the cymbals to really shine and reveal all of the overtones. What struck me the most though, was the increased realism and balance. There were no negatives to the addition of these cables, unlike some power products, which is extremely important to me. I have auditioned a fair amount of other power cables, and found quite a few not to my liking. However, I would not hesitate to recommend trying one out for yourself...— R.M."
Very Good Condition
Original termination with Furutech FI-25(Gold) (Male and Female)
Selling for RM1,500. Postage available throughout Malaysia. 
Interested, please whatsapp Thomas at 010-468-1898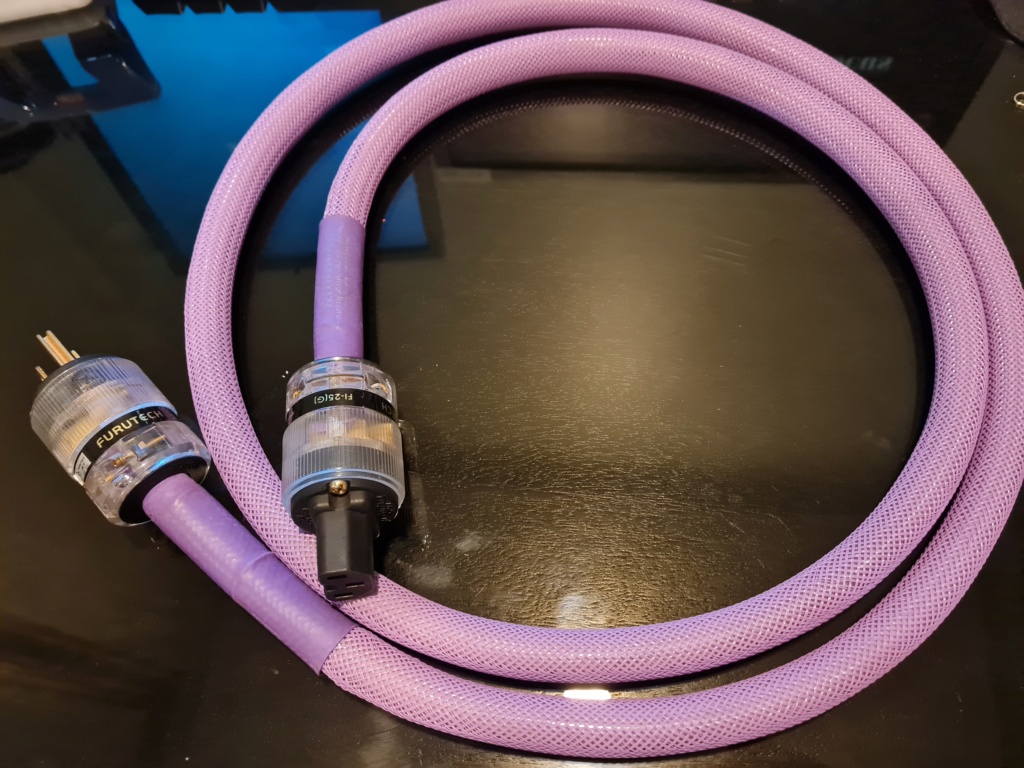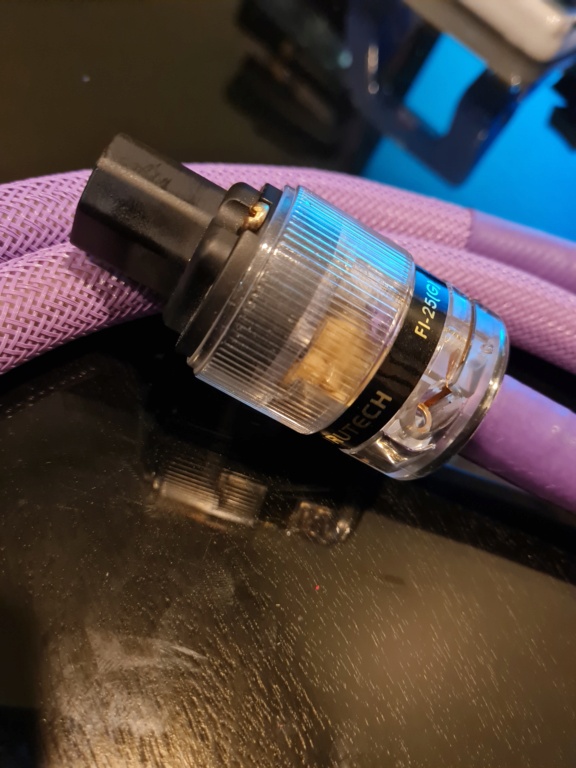 Last edited by bassraptor on Tue Dec 21, 2021 3:47 pm; edited 2 times in total (Reason for editing : Change of Contact No)

arcadomas

Club Member





Number of posts

: 39


Age

: 51


Location

: Kota Kinabalu


Registration date :

2011-06-28

Character sheet


Source(s)

:

TW Acustic Raven2




Amplification

:

Karan KAS270




Speakers

:

Kharma CRM2.3F




arcadomas

Club Member





Number of posts

: 39


Age

: 51


Location

: Kota Kinabalu


Registration date :

2011-06-28

Character sheet


Source(s)

:

TW Acustic Raven2




Amplification

:

Karan KAS270




Speakers

:

Kharma CRM2.3F




arcadomas

Club Member





Number of posts

: 39


Age

: 51


Location

: Kota Kinabalu


Registration date :

2011-06-28

Character sheet


Source(s)

:

TW Acustic Raven2




Amplification

:

Karan KAS270




Speakers

:

Kharma CRM2.3F




arcadomas

Club Member





Number of posts

: 39


Age

: 51


Location

: Kota Kinabalu


Registration date :

2011-06-28

Character sheet


Source(s)

:

TW Acustic Raven2




Amplification

:

Karan KAS270




Speakers

:

Kharma CRM2.3F




arcadomas

Club Member





Number of posts

: 39


Age

: 51


Location

: Kota Kinabalu


Registration date :

2011-06-28

Character sheet


Source(s)

:

TW Acustic Raven2




Amplification

:

Karan KAS270




Speakers

:

Kharma CRM2.3F



arcadomas wrote:Revelation Audio Lab Precept II CryoSilver

Reference Power cable for Sale (Used) 2 meter

Excerpt from Revelation audio labs website reviews:

"The first thing that jumped out at me was how much fuller the sound became. There was an increase in air as well. This was most apparent with horns, in which the realism of the sound from the airiness, besides just tone, improved. And as much as it is difficult to define, and has become extremely cliché in the audiophile world, musicality took a big step up. The blackness to the sound enhanced, creating more precise imaging, and a further extension in depth. Dynamics, especially micro-dynamics, and the transient response all strengthened. These elements all helped better the attack, slam, and texture of the sound. All of the finger-work, strumming, and plucking on the acoustic guitar became more apparent, helping to display the guitarist's artisanship. Bass also tightened and the control truly intensified. Every note on the upright bass was clean and clear, while the bass drum was allowed to really show why it is also referred to as the 'kick' drum. Sustain remained perfect, allowing the cymbals to really shine and reveal all of the overtones. What struck me the most though, was the increased realism and balance. There were no negatives to the addition of these cables, unlike some power products, which is extremely important to me. I have auditioned a fair amount of other power cables, and found quite a few not to my liking. However, I would not hesitate to recommend trying one out for yourself...— R.M."

Very Good Condition

Original termination with Furutech FI-25(Gold) (Male and Female)

Selling for RM1,300. Postage available throughout Malaysia. 

Interested, please whatsapp Thomas at 010-468-1898




arcadomas

Club Member





Number of posts

: 39


Age

: 51


Location

: Kota Kinabalu


Registration date :

2011-06-28

Character sheet


Source(s)

:

TW Acustic Raven2




Amplification

:

Karan KAS270




Speakers

:

Kharma CRM2.3F



---
Permissions in this forum:
You
cannot
reply to topics in this forum