Copper Colour Gamma Powercord
The sound character of this powercord is very delicate and transparent, lively and full of emotion. Good in details, the imaging is three-dimensionality strong. The sound are well extended, the high frequency is beautiful with gloss, the mid frequency is full and dense, and the low frequency is decent and flexible. The tri-band roll-off is smooth and with good fluency.
During listening to vocal, the singer's breath and tremor is presented clearly. While music instruments are reproduced in a clear image and luster. Exquisite sound is the main feature of this powercord.
Suitable for pre-amplification & source equipment. It is suitable for amplifier which have low output or power consumption.
It can be use to tune system which is dull or with bloated bass.
Specification,
Conductor material: Copper Alloy (single crystal + single crystal silver)
Conductor size: 3mm2/conductor
Insulator: Teflon & Flexible PVC
Cable shielding: Tin foil with noise suppression design.
Plugset: Rhodium Plated Beryllium (US plug)
Price - RM700/1.5m
Contact - Terence, 0176028532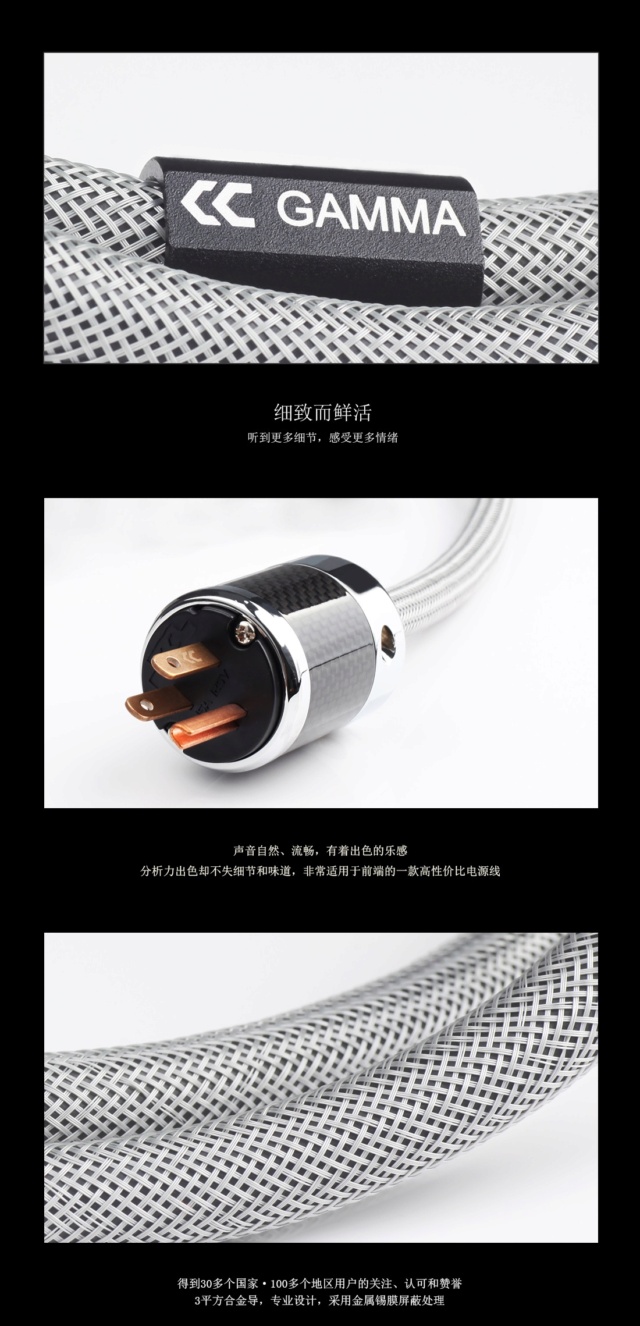 ---
Permissions in this forum:
You
cannot
reply to topics in this forum