Item: VAC Signature 200iQ Stereo Power Amplifier

Condition: Item is in LIKE-NEW condition. No dents or scratches. Comes with power cable.

Price: RM36,500 RM32,500 or swap/topup
Can Trade-In your Amplifier
CD Player/Speakers/Etc

Contact: 012-3816611

Wasap.my/60123816611

VAC Signature 200 iQ Power Amplifier

This 100 watt per channel stereo, 200 watt monoblock powerhouse features the exclusive patented *VAC iQ Continuous Automatic Bias System, the only system able to hold each power tube's true underlying idle current perfectly steady at all times.

The results? More detail, increased subjective power, greater stability, lower noise, less distortion, and no more runaway tubes.

It will even tell you when it's time to replace weak tubes.

The iQ System. Superior sound. Only from VAC.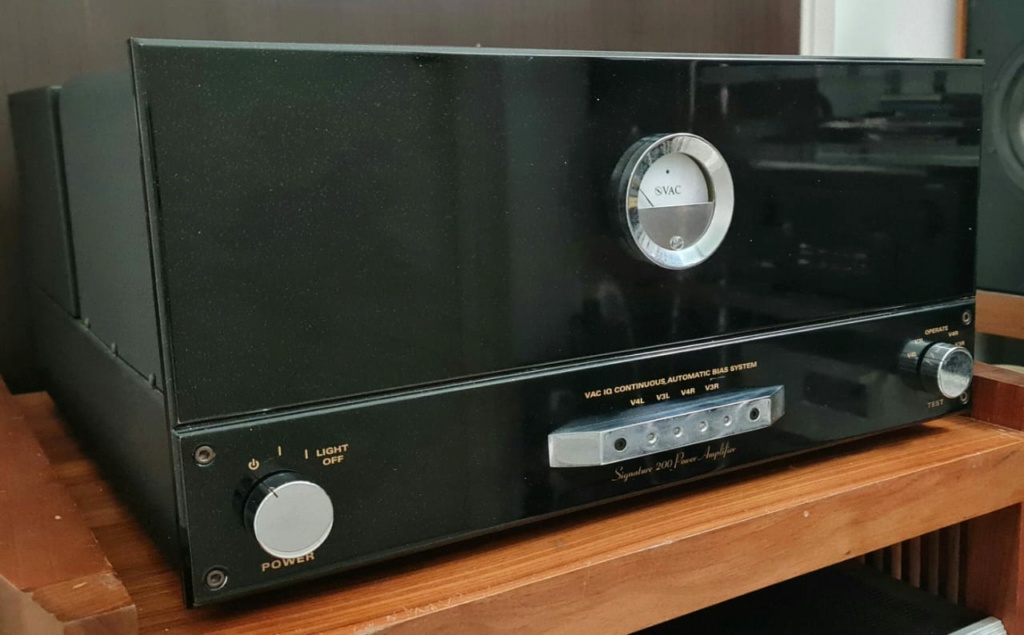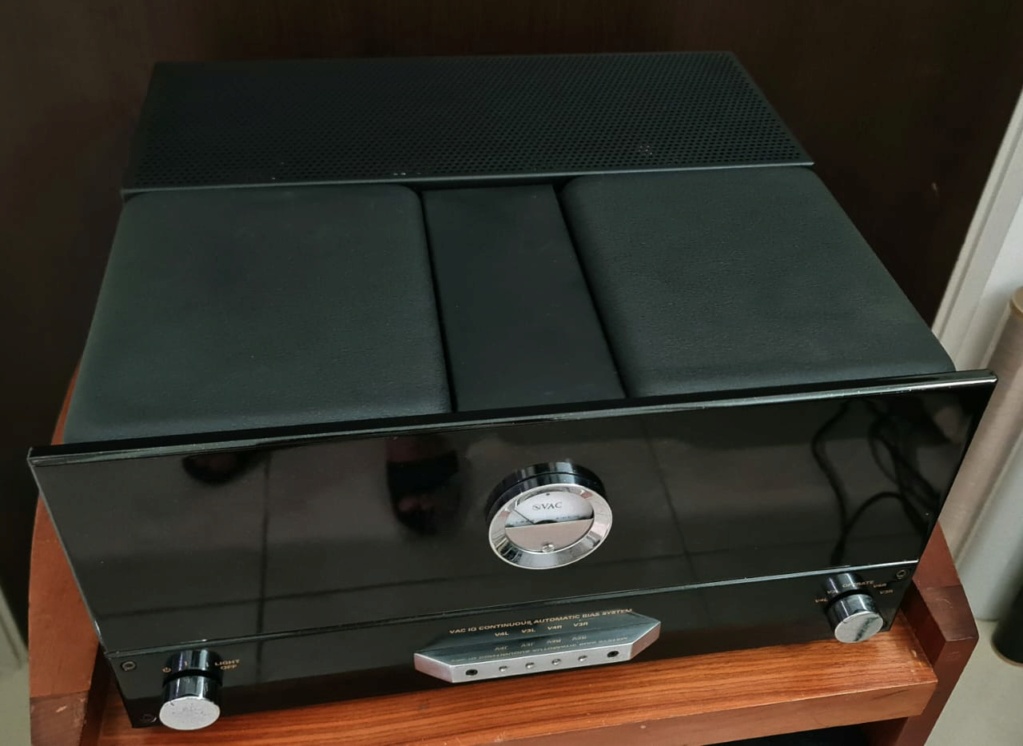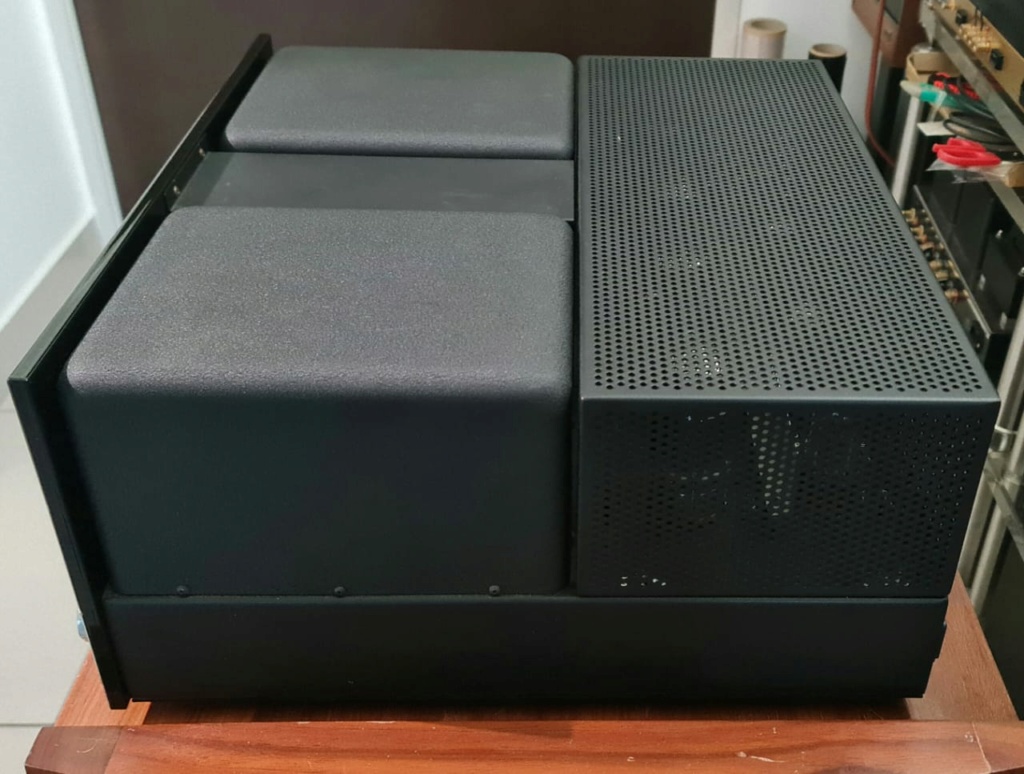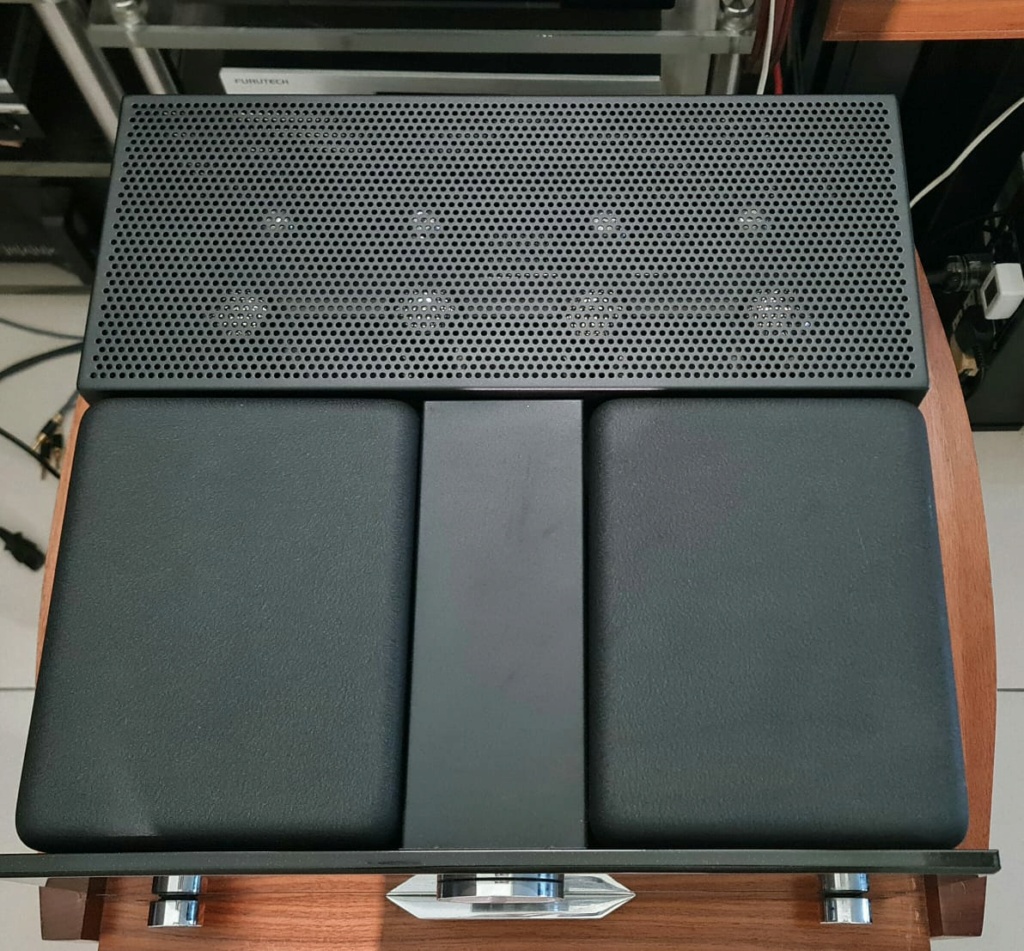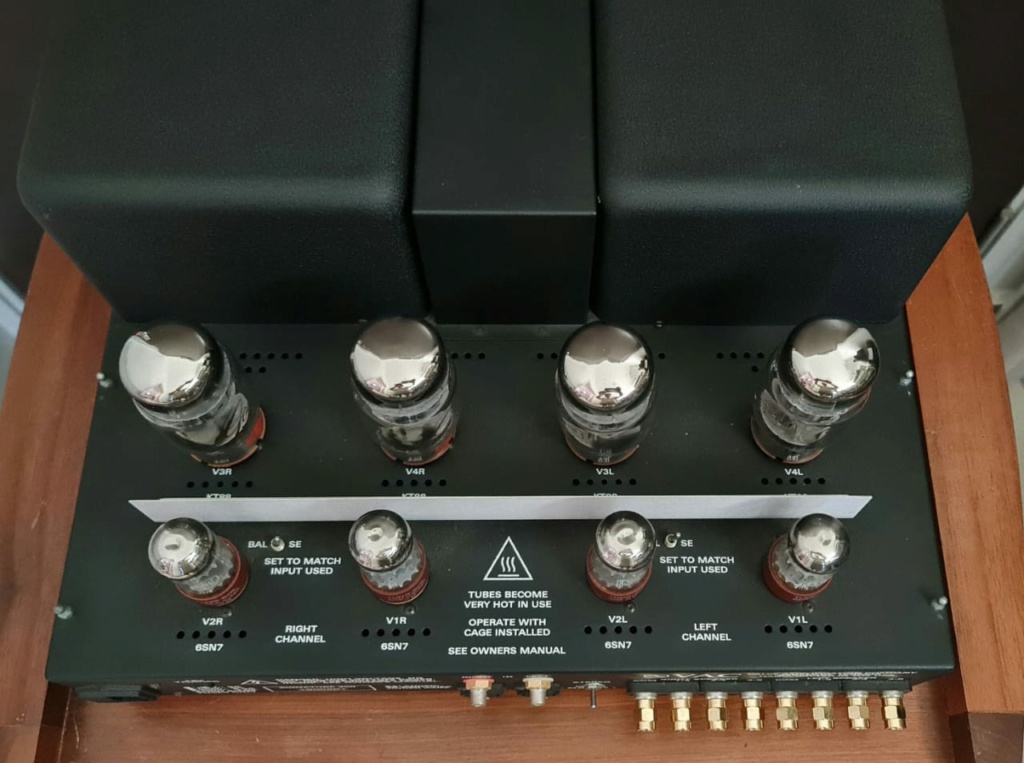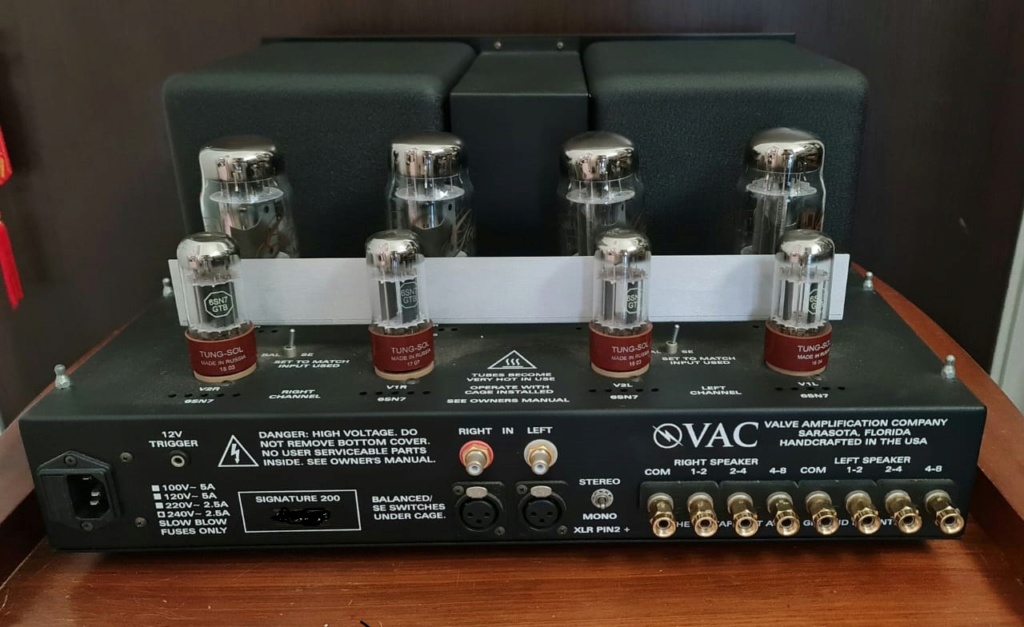 Specs:

Type: Vacuum tube power amplifier with transformer coupled output

Features: 

VAC iQ Continuous Automatic Bias System 

Class A1 triode input & driver stages
Direct coupled input & driver stages
Low feedback design (6 dB)
12 volt trigger
Detachable power cord
IEC power receptacle
Switch Settings:

Fully balanced or single-ended input

Stereo or mono operation

Power Output:

100 watts/channel stereo continuous

200 watts mono continuous

Speaker Matching Taps: 1-2 ohms, 2-4 ohms, 4-8 ohms

Frequency Response: 4 Hz to 85 kHz, +0/-3 dB

Full Power Bandwidth: 13 Hz to 70 kHz, +0/-3 dB

Residual Noise: Typically > 95 dB below rated output

Input Impedance: 

200k Ohms, Stereo, Balanced
100k Ohms, Stereo, Single Ended
100k Ohms, mono, Balanced
50k Ohms, mono, Single Ended
Gain: 

30 dB, Stereo, Balanced
33 dB, Stereo, Single Ended
31 dB, Mono, Balanced
34 dB, Mono, Single Ended
Output Polarity:

Non-inverting.

Balanced input is Pin 2 positive.

Tube Complement:

4 x type 6SN7
4 x type KT88
Compatible with KT120
Electrically compatible with KT150 (may be too tall to fit under the cage)
Operating Voltages: Available factory set for 100, 120, 220, or 230/240 volt operation

Connectors: 

Cardas rhodium RCA jacks
Neutrik XLR jacks
Cardas rhodium binding posts
Dimensions:

18″ W x 17.25″ D x 8.75″ H
457 mm x 438 mm x 222 mm
Excluding knobs & connectors
Weight: 100 lbs. 

Origin: Designed & manufactured exclusively in the United States of America by VAC


Website:


http://www.vac-amps.com/productPages/Signature200.html



https://www.soundstageultra.com/index.php/equipment-menu/762-vac-signature-200iq-stereo-amplifier#most-read-equipment-reviews



[url=https://scottwalkeraudio.com/brands/vac/vacpoweramps/signature-200iq/#:~:text=VAC Signature 200 iQ Power Amplifier,perfectly steady at all times][url=https://scottwalkeraudio.com/brands/vac/vacpoweramps/signature-200iq/#:~:text=VAC Signature 200 iQ Power Amplifier,perfectly steady at all times[/url]][url=https://scottwalkeraudio.com/brands/vac/vacpoweramps/signature-200iq/#:~:text=VAC Signature 200 iQ Power Amplifier,perfectly steady at all times[/url][/url]]https://scottwalkeraudio.com/brands/vac/vacpoweramps/signature-200iq/#:~:text=VAC%20Signature%20200%20iQ%20Power%20Amplifier,perfectly%20steady%20at%20all%20times[/url][/url][/url]
.


https://www.hifinews.com/content/vac-master-preamplifiersignature-200iq-pre-power-amplifier





SEE ALL MY AVAILABLE ITEMS HERE:


https://www.carousell.com.my/u/hifijunction/
https://www.carousell.com.my/u/hifijunction/
https://www.carousell.com.my/u/hifijunction/



Thank you
---
Permissions in this forum:
You
cannot
reply to topics in this forum