Item: Marantz PM17 KI Phono Integrated Amplifier (by Ken Ishiwata)
Condition: 8/10. Item is in excellent condition. No scratches or dents. Highly sought after K.I Signature version in copper casing.
 Yet another masterpiece from the mind of Ken Ishiwata. The copper-plated chassis and rear panel reduce signal-degrading electromagnetic interference, while its rigid die-cast chassis and solid aluminium case virtually illiminate mechanical vibration. 60W per channel @ 8ohms, very refined and beautiful sounding.
Price:
RM3300
RM2900 or swap/topup
https://sg.carousell.com/p/marantz-pm17-ki-integrated-amplifier-reduced-204032553/
https://www.ebay.com.hk/itm/Marantz-PM-17-KI-Signature-Integrated-Amplifier-mint-in-black-w-remote-/321976496733
Contact: 012-3816611
Click here to Whatsapp: 
http://wasap.my/60123816611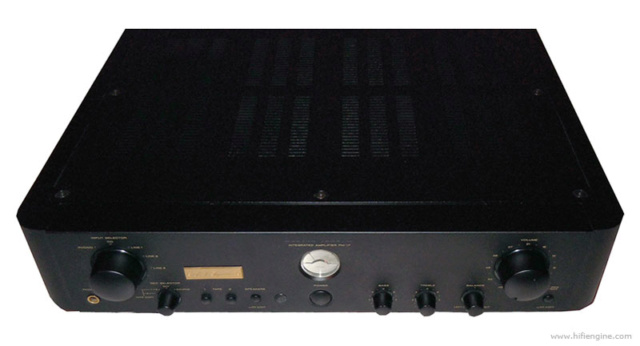 SPECIFICATIONS

Power Output (8/4 Ohm RMS)

60/100 Watts

Power Output (8/4 Ohm DIN)

72/115 Watts

Power Output (8/4 Ohm IHF)

75/125 Watts

Frequency Response

5Hz-70kHz (+0,-1dB)

Total Harmonic Distortion

0.01%

Bridged Power Output

(8 Ohm RMS) -

Damping Factor

100

Input Sensitivity:

MM 2.5mV / 22kOhm

Input Sensitivity:

MC 230ìV/100Ohm

Input Sensitivity:

High level 220mV /22kOhm

Signal to Noise Ratio MM/MC/High Level  

90/76/112 dB

Channel Separation:

1kHz / 10kHz >74/>66 d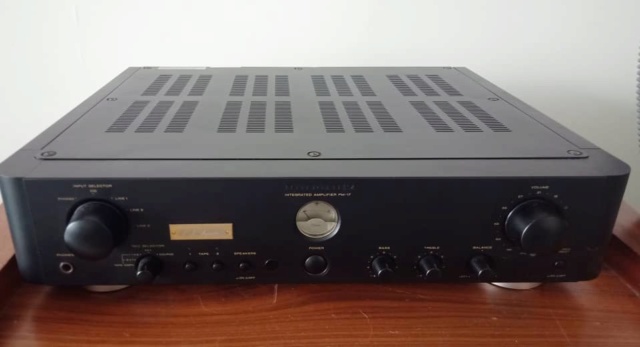 Website:
https://sg.carousell.com/p/marantz-pm17-ki-integrated-amplifier-reduced-204032553/
https://www.ebay.com.hk/itm/Marantz-PM-17-KI-Signature-Integrated-Amplifier-mint-in-black-w-remote-/321976496733
http://www.audioreview.com/product/amplification/integrated-amplifiers/marantz/pm-17-ki-signature.html
http://www.audiocostruzioni.com/r_s/ampli/amplificatori/marantz-pm17-kis/marantz-pm17-kis.htm
https://www.ebay.com/c/1323122024
Thank you
---
Permissions in this forum:
You
cannot
reply to topics in this forum