Item: Bel Canto e.One CD3T CD Transport
Condition: 8.5/10. Item is in excellent condition. No dents or scratches. Comes with original remote. 
Price: RM4300 RM3300 or swap/topup
Can Trade-In your Amplifier/
CD Player/Speakers/Etc
Contact: 012-3816611
Wasap.my/60123816611
A Direct Digital Path from Your CD to Your DAC: U.S.A.-Made Bel Canto e.One CD3t CD Transport Plays Discs with Refined Naturalism and Multi-Layered Dimensionality, Fits Almost Anywhere
When it comes to spinning discs, it's hard to beat a direct digital path from your CD mechanism to your DAC. Which explains why the Bel Canto e.One CD3t CD transport earns its stripes as a fine choice for listeners already in possession of a great DAC or planning on getting an external DAC to perform critical conversion functions. A no-muss, no-fuss audiophile-grade component that plays back CDs with an accuracy, simplicity, and low-noise operation extremely difficult to find in most CD players loaded with extra circuitry, the U.S.A.-made CD3t mines a wealth of data, detail, and dynamics from your discs and helps reproduce  music with enticing liveliness, refined naturalism, and multi-layered dimensionality.
True to Bel Canto tradition, the compact CD3t also fits practically anywhere and features elegant, admirably solid construction. Front-panel controls, a legible four-character display, two digital outputs, and a remote control complement its convenient slot-load drive. At first, you may be in disbelief at how good this 12-pound, 3.5 x 8.5 x 12.5-inch (HWD) box sounds. The reasons behind its success stem from everything about its internal parts to its class-leading jitter control to its hyper-efficient operation. Rediscover all the joys of Red Book CDs with CD3t today.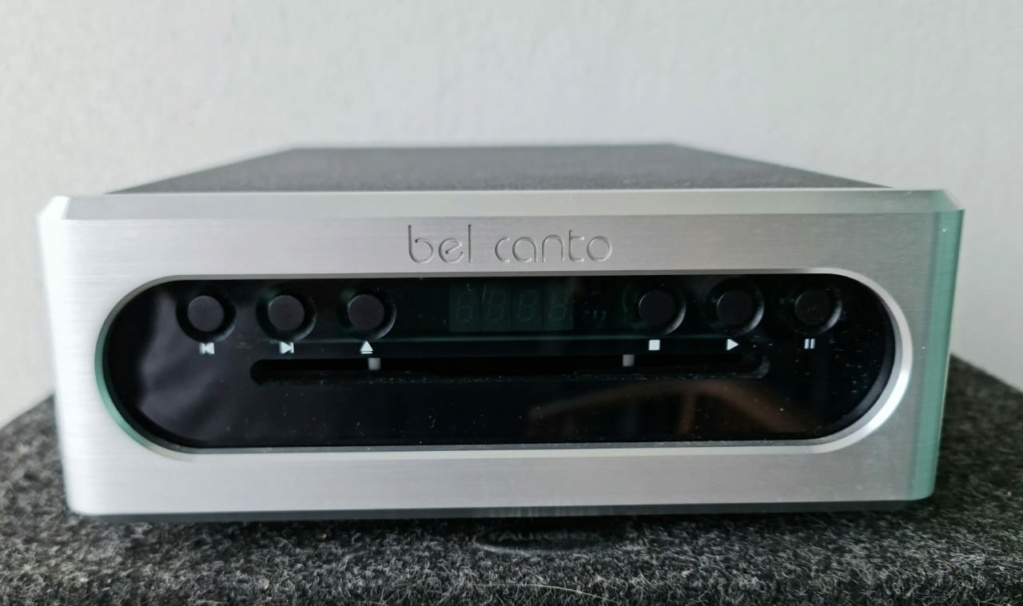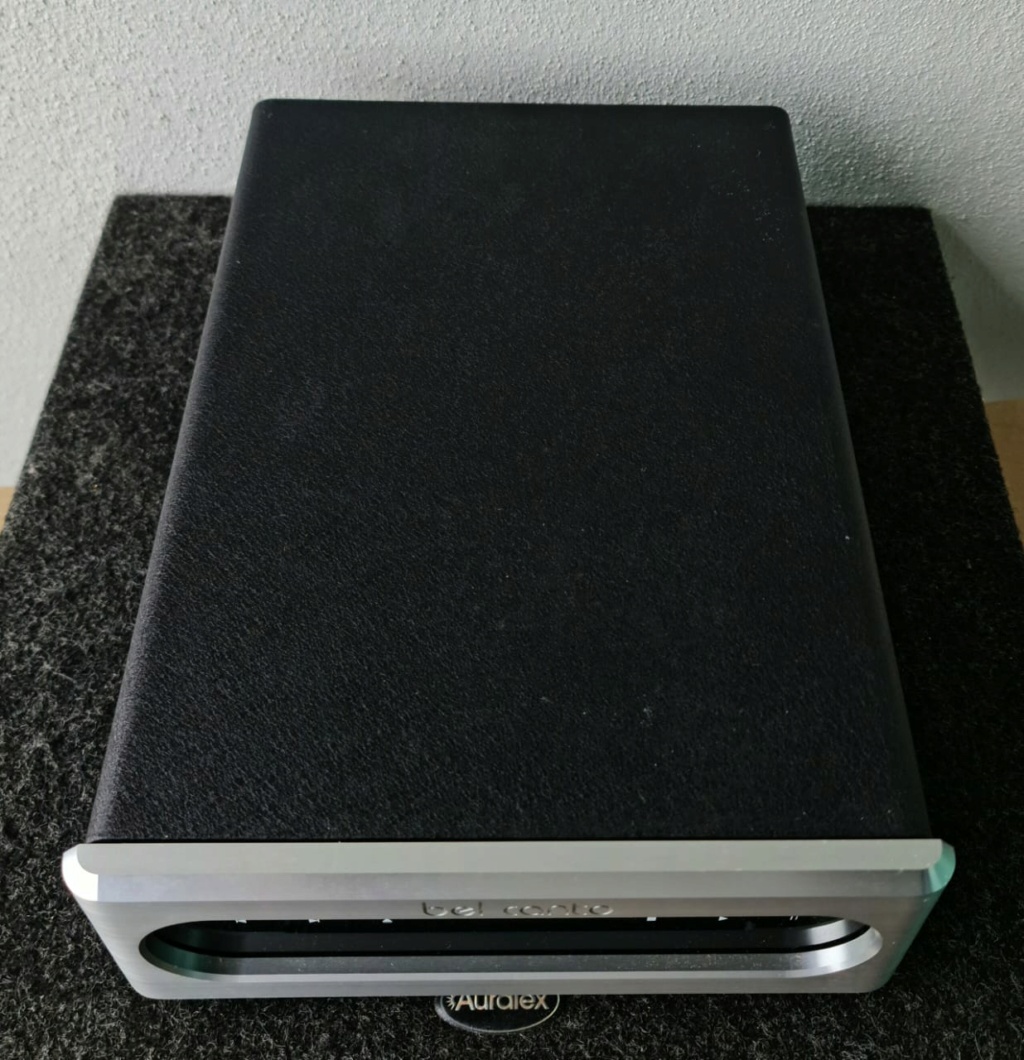 Bel Canto's e.One CD3t plays your CD, CDR, CDRW collection with accuracy and simplicity. Connect to your DAC Preamp using AES/EBU XLR, SPDIF BNC (RCA adaptor included) for an accurate data transfer of 44.1kHz/ 16bit.
Front Panel Control
Easy to Read 4 Character Display
2 Digital Outputs: SPDIF and AES/EBU
Remote Control
Available in Silver or Black Faceplate
TECH SPEC
Disc Compatibility:
CD-DA (Red Book IEC908), CD-R and CD-RW discs
Maximum Data Rate/Bit Depth:
44.1kHz/16bit
Digital Output types:
AES/EBU, XLR, SPDIF
Digital Output Level:
AES/EBU: 3V p-p, 110 ohms, 44.1K samples/second
SPDIF: 0.6V p-p, 75 ohms, 44.1K samples/second
Dimensions (WxDxH):
8.5"x12.5"x3.5" (216 mm x 318 mm x 88 mm)
Weight
8.2kg
Website:
https://www.musicdirect.com/disc-player/Bel-Canto-eOne-CD3t-CD-Transport
http://belcantodesign.com/home/eone/cd3t/
SEE ALL MY AVAILABLE ITEMS HERE:https://www.carousell.com.my/u/hifijunction/https://www.carousell.com.my/u/hifijunction/https://www.carousell.com.my/u/hifijunction/
Thank you
Last edited by raymond88 on Thu Oct 19, 2023 12:23 am; edited 1 time in total
---
Permissions in this forum:
You
cannot
reply to topics in this forum